Merkel Allies Urge Change Of Course On Refugees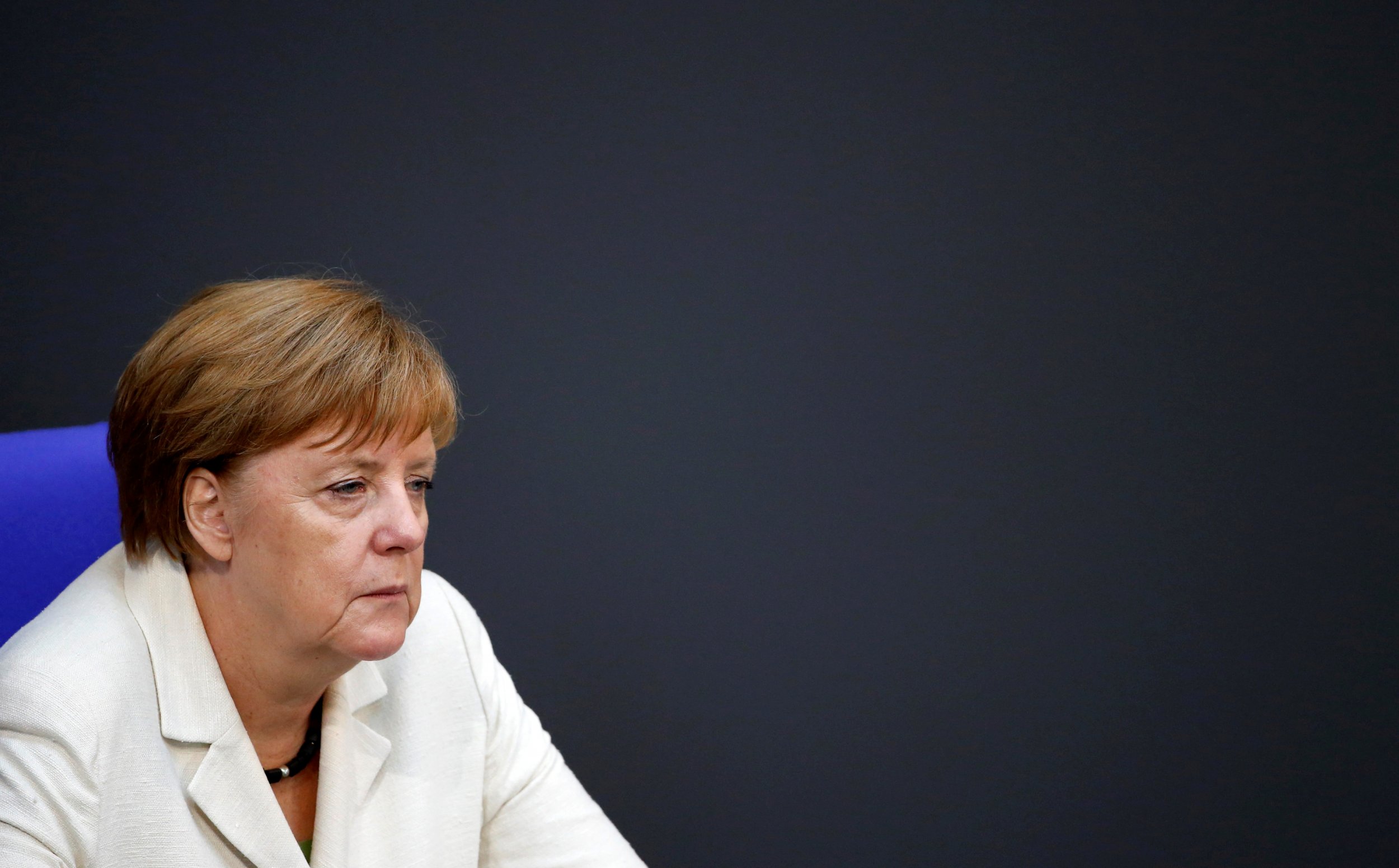 A senior member of Angela Merkel's sister party says he hopes and expects she will change course on her controversial refugee policy after a bruising election defeat.
Markus Söder, the finance minister of Bavaria and a member of the CSU, the right-wing party that works in tandem with Merkel's CDU, told Die Welt that it was clear after a conciliatory press conference Merkel gave Monday that "a change of course is coming up."
Merkel's CDU saw its vote collapse in a Berlin state election. The poll saw many voters flocking to the hard-right insurgent AFD party, which capitalizes on the anger felt by many Germans opposed to Merkel's liberal approach toward admitting asylum seekers.
In a press conference Monday, Merkel said she did not regret her position on the issue but admitted it had caused problems.
"If I could, I would rewind time by many, many years so that I could better prepare myself and the whole government and all those in positions of responsibility for the situation that caught us unprepared in the late summer of 2015," Merkel said.
Söder's party has consistently called for an annual upper limit on the number of refugees allowed into Germany, a call rebuffed by Merkel. Speaking to Die Welt, Söder said the CDU/CSU union had to "show that we want to maintain Germany as Germany."
Merkel is under pressure amid fears that voters will abandon her party over the refugee issue in the run-up to national elections in 2017.
But her coalition partner and nearest rival, the center-left SPD, has its own problems. In the Berlin vote, which the SPD won, it also saw a slump in its share of the vote from its 2011 level. Around 30 percent of voters chose one of the two other major left-wing parties, the Greens and the Die Linke (left) party.