Angela Merkel Suggests Germany Can't Count on the U.S. Under Trump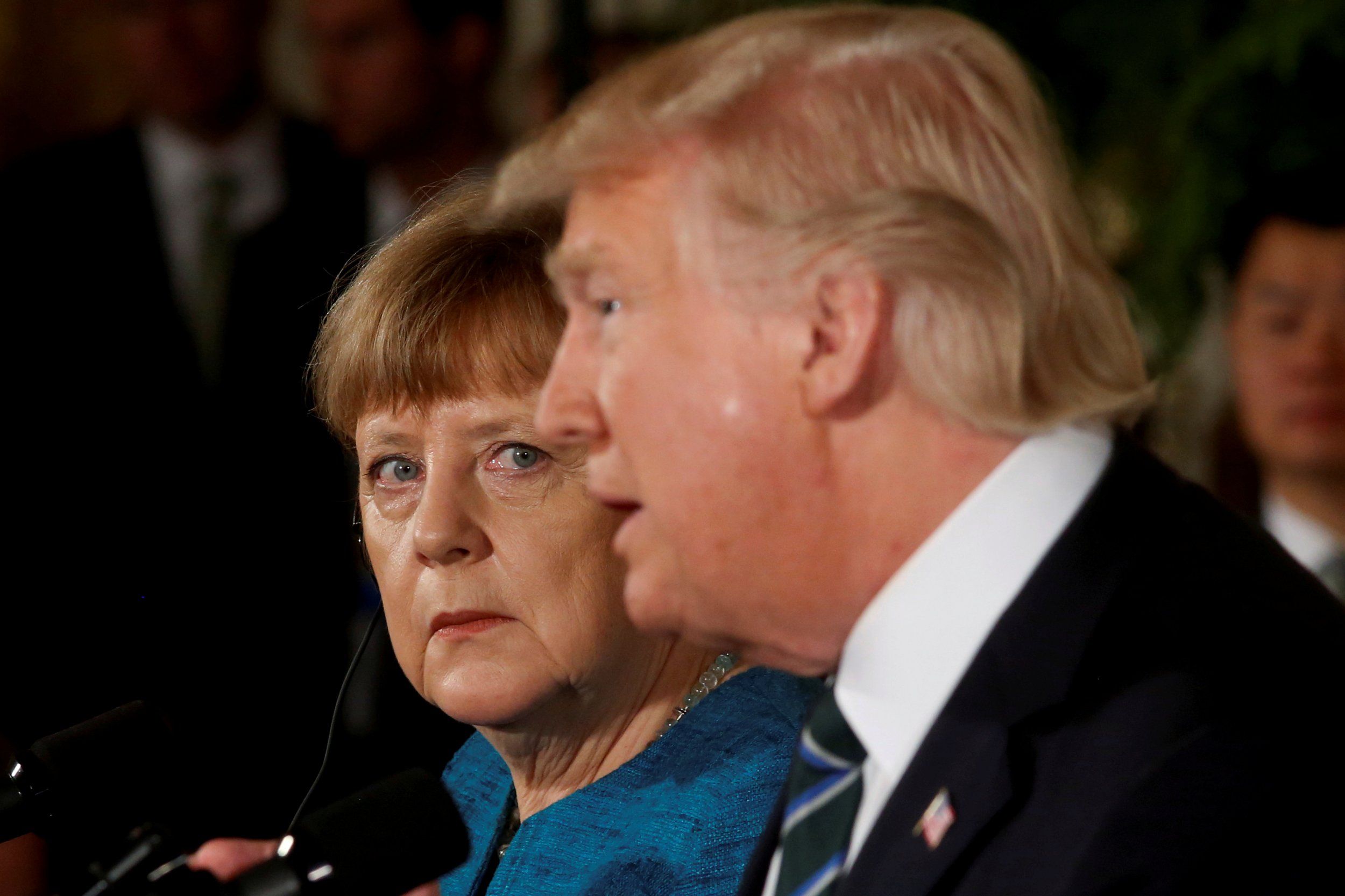 German Chancellor Angela Merkel has suggested Donald Trump has made it difficult for her country and others in Europe to depend on the U.S.
Speaking after the close of the G7 summit, which saw all the world leaders involved except Trump recommitting to the Paris climate deal, Merkel said the time to rely on others was "somewhat over."
"We Europeans must really take our destiny into our own hands," Merkel said at an event in Bavaria, in comments carried by The Independent.
However, Merkel added: "The times in which we can fully count on others are somewhat over, as I have experienced in the past few days."
Trump's failure to sign the Paris climate deal was a source of frustration for many leaders during the summit, with Merkel telling reporters at the event: "The entire discussion about climate was very difficult, if not to say very dissatisfying."
The president has previously suggested he believes climate change is a hoax, tweeting in 2012: "The concept of global warming was created by and for the Chinese in order to make U.S. manufacturing non-competitive."
And leaving the G7 summit as the only leader present not to commit to the deal has fuelled speculation he is set to ditch the U.S.' commitment to the project altogether.
In a statement seen by Politico, the G7 leaders said: "The United States of America is in the process of reviewing its policies on climate change and on the Paris Agreement and thus is not in a position to join the consensus on these topics."
It added: "Understanding this process, the Heads of State and of Government of Canada, France, Germany, Italy, Japan, and the United Kingdom and the Presidents of the European Council and of the European Commission reaffirm their strong commitment to swiftly implement the Paris Agreement, as previously stated at the Ise-Shima Summit."
Merkel's suggestion that European countries can no longer depend on the U.S. comes shortly after a furor over intelligence leaks from the U.S. over the Manchester terror attack.
U.K. police stated at the time they had temporarily stopped sharing intelligence with the U.S. over information leak concerns.
And several weeks prior to the U.K. attack leaks, it was revealed by The Washington Post that Trump had shared highly classified information obtained through an intelligence-sharing partnership with Russian officials, prompting fears the president had damaged prized intelligence contacts.