Angela Merkel Taps out of Davos World Economic Forum as Donald Trump Takes Office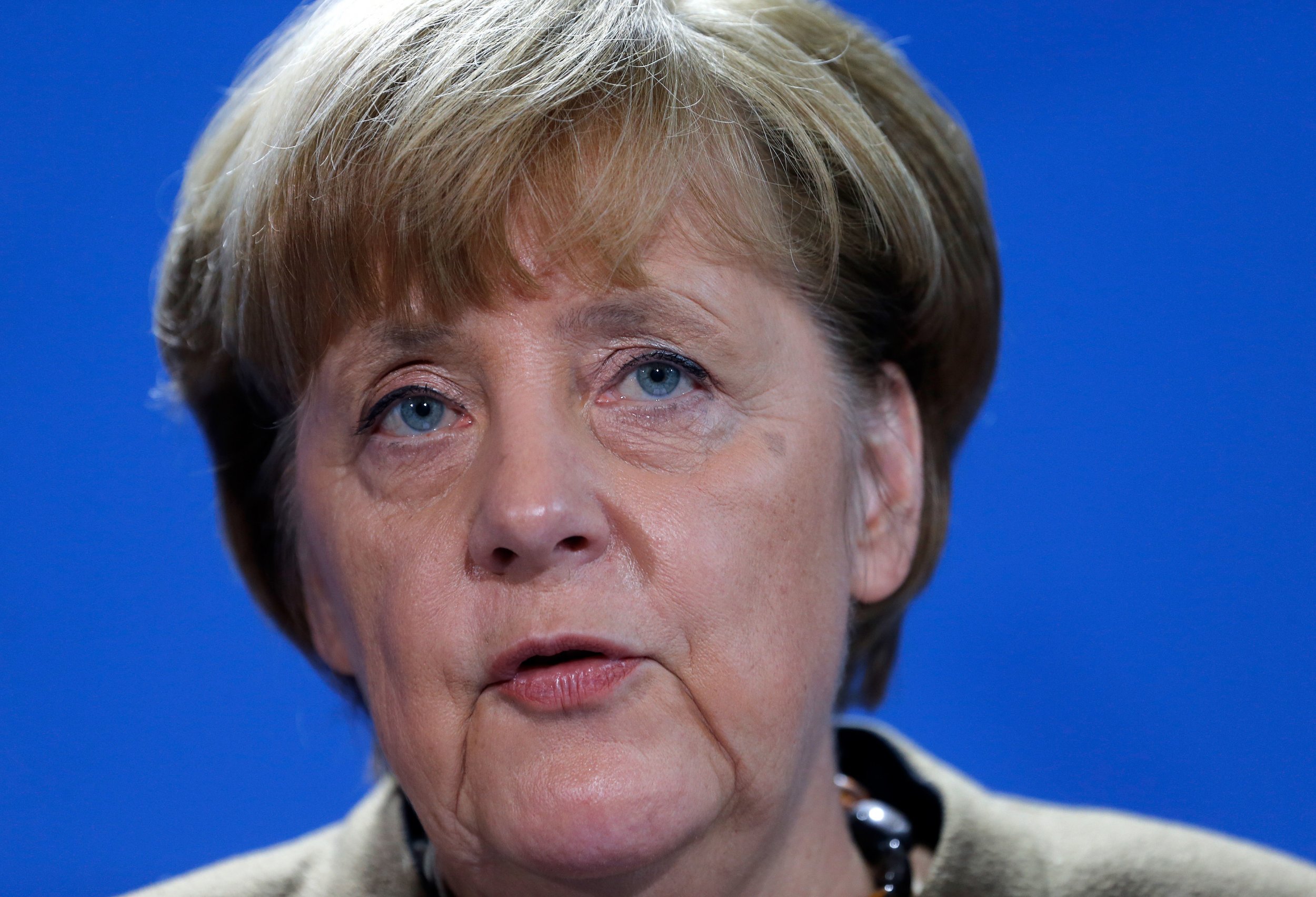 German Chancellor Angela Merkel is steering clear of the World Economic Forum in Davos, a meeting expected to be dominated by debate over the looming presidency of Donald Trump and rising public anger with elites and globalization.
Merkel has been a regular at the annual gathering of political leaders, CEOs and celebrities, traveling to the snowy resort in the Swiss Alps seven times since becoming chancellor in 2005.
But her spokesman told Reuters she had decided not to attend for a second straight year. This year's conference runs from Jan. 17-20 under the banner "Responsive and Responsible Leadership". Trump's inauguration coincides with the last day of the conference.
"It's true that a Davos trip was being considered, but we never confirmed it, so this is not a cancellation," the spokesman said.
It is the first time Merkel has missed Davos two years in a row since taking office over 11 years ago and her absence may come as a disappointment to the organizers because her reputation as a steady, principled leader fits well with the theme of this year's conference.
The German government declined to say what scheduling conflict was preventing her from attending, nor would it say whether the decision might be linked to the truck attack on a Berlin Christmas market that killed 12 people in mid-December.
But after the Brexit vote in Britain and the election of Trump were attributed to rising public anger with the political establishment and globalization, leaders may be more reluctant than usual to travel to a conference at a plush ski resort that has become synonymous with the global elite.
Trump
One European official suggested that the prospect of having to address questions about Trump days before he enters the White House might also have dissuaded Merkel, whose politics is at odds with the president-elect on a broad range of issues, from immigration and trade, to Russia and climate change.
During the U.S. election campaign, Trump described Merkel's refugee policies as "insane".
Like Merkel, French President Francois Hollande, who announced in early December that he would not seek a second term next year, will not be in Davos.
The WEF had also hoped to lure Matteo Renzi, but he resigned as Italian prime minister last month. European leaders that are expected include Mark Rutte of the Netherlands and Enda Kenny of Ireland. British Prime Minister Theresa May could also be there.
Although the WEF does not comment on which leaders it is expecting until roughly a week before the meeting, the star attraction is expected to be Xi Jinping, the first Chinese president to attend.
Members of President-elect Donald Trump's team, including Davos regulars like former Goldman Sachs president Gary Cohn and fund manager Anthony Scaramucci, are also expected. WEF Chairman Klaus Schwab was invited to Trump Tower last month, although the purpose of the visit was unclear.
German Defense Minister Ursula von der Leyen, who was elected to the WEF board of trustees last year, is expected to attend, as are senior ministers from a range of other European countries, as well as top figures from the European Commission.