Angela Merkel's Plane Forced to Make Emergency Landing After Experiencing Technical Problems En Route to G20
German Chancellor Angela Merkel was expected to arrive in Argentina ahead of the G20 summit Thursday evening, but her plane ran into a technical hiccup one hour after taking off, forcing the leader to make an unexpected landing on her way to the South American nation.
Merkel's plane won't be ready to depart from the city of Cologne until Friday morning, German journalists on Twitter quoted Federal Government and Chief of Federal Press Office spokesperson Steffen Seibert as saying. Earlier reports suggested that the Airbus A340 "Konrad Adenauer" had electronic system failures and that flying over the Atlantic Ocean was "therefore impossible."
Shortly after leaving Berlin on Thursday evening, the aircraft began circling over the Netherlands and later touched land in the city of Cologne, another home base for the German government's aircraft, Deutsche Welle reported. Merkel was accompanied by Finance Minister Olaf Scholz and a group of journalists.
Merkel was expected to address the heightened tensions between Russia and Ukraine over military clashes in the Sea of Azov. The former Soviet countries' standoff was cited by President Donald Trump when he called off a one-on-one meeting with the Russian leader on Thursday.
"Based on the fact that the ships and sailors have not been returned to Ukraine from Russia, I have decided it would be best for all parties concerned to cancel my previously scheduled meeting in Argentina with President Vladimir Putin," Trump tweeted.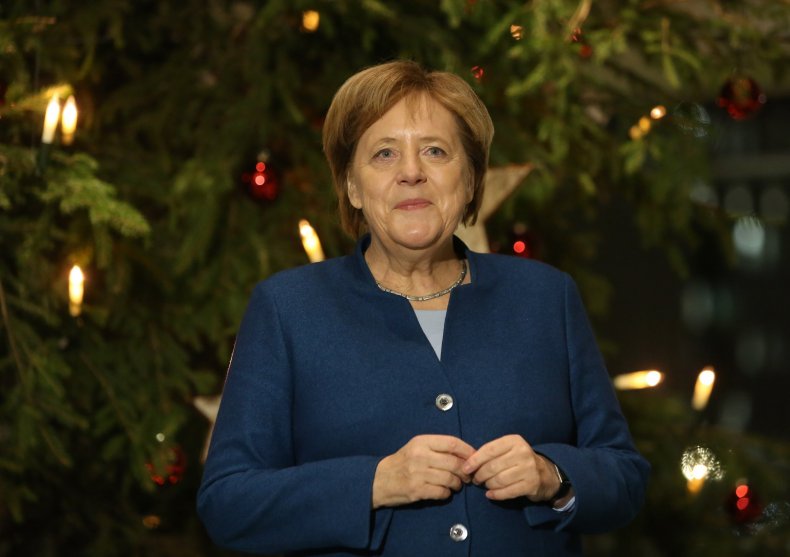 During a conference in Berlin on Thursday, Merkel placed the blame on Putin over the row between Moscow and Kiev, following the capture of three Ukranian military vessels off Crimea. "The full blame for this goes to the Russian president," Merkel told Deutsche Welle. "Now what I want is that the facts of what happened are put on the table, that the [crew] are released, and that no confessions are coerced like we have seen on television."
Merkel, however, stressed that there was no "military solution" to the conflict, and urged Kiev to be "sensible" in its response. Instead, Ukranian President Petro Poroshenko has adopted a hardline stance.
"Germany is one of our closest allies and we hope that states within NATO are now ready to relocate naval ships to the Sea of Azov in order to assist Ukraine and provide security," the leader told Germany's Bild newspaper, the BBC reported. "Germany, too, has to ask itself: What will Putin do next if we do not stop him?"
This is not the first time German officials have run into technical malfunctions during their official trips. Last week, German President Frank-Walter Steinmeier's Airbus A340 "Theodor Heuss" experienced issues during his visit to several African countries and his flight was delayed, Deutsche Welle reported. Likewise, the "Konrad Adenauer" underwent hydraulic system problems and was temporarily grounded when Steinmeier traveled to Belarus last June.