Trans Actress Angelica Ross Quits Twitter After Online Attacks From Sanders, Trump Supporters
Trans actress Angelica Ross, best known for her role on FX's Pose, has announced she will be stepping away from Twitter and other social media after online attacks from supporters of Bernie Sanders and President Donald Trump.
On September 20, Ross hosted an LGBT presidential forum in Iowa sponsored by GLAAD. A second forum sponsored by HRC is slated for October 10 in Los Angeles. Sanders is the only Democratic frontrunner not slated to attend either event, something that didn't sit right with Ross.
"Y'all need to ask @BernieSanders why he's not participating in the #LGBTQforum," she tweeted last Monday. "At this point I don't know the answer to that. Either way his presence or absence will be noted."
"You don't show up for both of our LGBTQ events?" Ross told The Guardian in an interview on Saturday. "That's obviously telling us all we need to know."
In the Guardian Q&A, Ross revealed that she learned Sanders wasn't at the event on Friday because he was touring Historically Black Colleges and Universities (HBCU) and "an old black barbershop."
Criticizing the candidate for "looking for a photo op," she said she hoped he would learn "you don't have to pander to just one aspect of the black community."
"If he would have been at the LGBTQ forum, he would have seen we were talking about issues affecting people of color," she added. "I think it was a huge misstep on his part. And I'm not here for any of the excuses."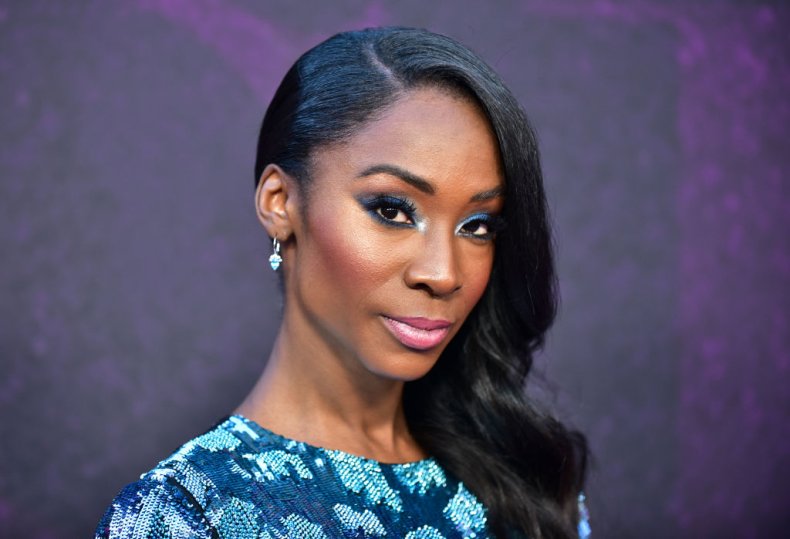 She added that she'd like to see trans people more included in the political process in general. "Instead of having a special LGBTQ forum, how about making sure all voices are included in the conversation?"
On Twitter, one Sanders supporter accused Ross of "play[ing] loose with the truth" about his longstanding support of the LGBT community. Another called her critique "frankly laughable."
"Yeah, I agree it was pretty bad," wrote another user. "Would you be kind enough to give the Sanders campaign a time machine so they could book their events according to your schedule?... Jfc he basically created a queer haven by providing safe housing in Burlington in the '80s when you were a lil baby."
"Angelica Ross hasn't done her homework, and has the audacity to give marks," tweeted @StonesJohlsen. "Selfish AF."
Some commenters listed Sanders' record of support for LGBT rights, including his advocating for repealing Vermont's sodomy ban in 1972, when he first ran for governor, and for supporting Burlington's first gay Pride march back in 1993. Sanders was also one of the few Senators who voted against Don't Ask, Don't Tell policy and the Defense of Marriage Act.
But Ross was the target of more vicious attacks from backers of Donald Trump.
At the forum, she indicated she decided to host the event "because the Trump administration is harming transgender Americans," citing the White House's move to revoke trans healthcare and discrimination protections, in addition to other policies. That comment drew ire from Trump supporters, who proceeded to misgender and harass Ross on Twitter and call her mentally ill.
"Transgenderism calls God a liar," tweeted one commenter. "These lies come right from the pit of hell and LGBTQ wants all to embrace these beliefs as acceptable. no no no."
On Saturday, Ross, who is also appearing on the new season of American Horror Story, posted that she would be stepping away from her online accounts, tweeting "Going to take a break from social media for a while and let my team run my accounts."