Guilty: Angelika Graswald Admits to Causing Fiancé's Kayak Death in New York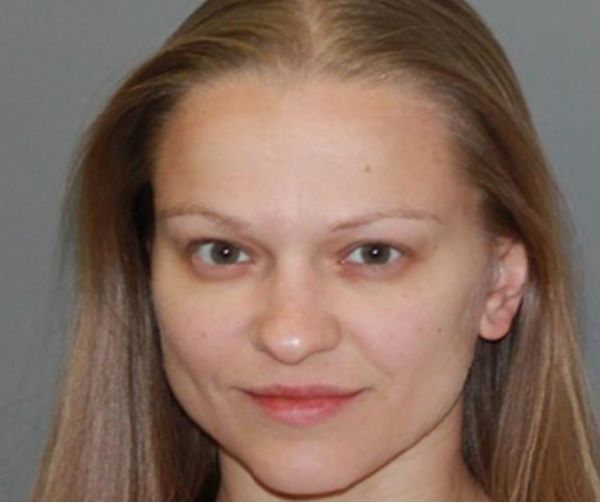 Updated | More than two years after she and her fiancé went kayaking on the Hudson River, an excursion resulting in the man's death, Angelika Graswald has pleaded guilty to tampering with his boat so that he would drown.
At a hearing on Monday, Graswald pleaded guilty to criminally negligent homicide, reduced from an initial charge of murder. The trial was scheduled to begin in August.
"Based on her own statements prior to her arrest, she indicated that she had removed a plug from the victim's kayak and thereby placed into motion a chain of events that led to the drowning death in the Hudson River," Orange County District Attorney David Hoovler said at a press conference. He said that removing the plug alone would not cause the kayak to sink right away, but other factors, including the cold temperature of the water and air, the rough water and the fact that the victim was not wearing a life jacket, all of which Graswald knew about, contributed to the death.
Related: How a kayaking disappearance turned into a murder investigation
On April 19, 2015, Graswald, an immigrant from Latvia, and the fiancé, Vince Viafore, went kayaking near Bannerman Castle, a former arsenal on an island in the Hudson River, about an hour and a half north of New York City. The water was choppy and cold, about 46 degrees. Kris Seiz, who runs kayak tours in the area, has told Newsweek that conditions that night were "treacherous." Graswald later told a local TV news program, "I just saw him flip, right in front of me." She called police and then she wound up in the water too, she later said. Members of a nearby yacht club rescued her. Police found Viafore's kayak hours later, with no sign of him.
In the initial aftermath, Graswald exhibited odd behavior, friends of Viafore said. "She seemed to be relishing in the attention that she was getting," one longtime friend, Steven Hammond, told Newsweek in 2015. Another former friend, Sean Von Clauss, said, "She was coming from one party, coming to the next." She posted a video on social media of herself doing a cartwheel and a photo grinning and making the "hang loose" hand sign.
Ten days after the incident, police arrested Graswald. "Initially we believed her to be the survivor of a tragic accident," then-Police Major Patrick Regan said at a press conference. "She made statements that implicated herself in this crime." Soon after, in a jailhouse interview, Graswald told a local outlet that she believed police arrested her because she had written in a diary about wishing Viafore was dead. She said she wrote that because he had pressured her into rough sex and threesomes. But at her bail hearing, prosecutors said they believed Graswald wanted to cash in on the man's life insurance policy.
Authorities recovered Viafore's body from the Hudson River on May 23, 2015. That September, the medical examiner in Orange County, New York, concluded Viafore had been the victim of a homicide. "Unfortunatley, I don't believe I'll ever have closure," Suzanne Viafore, the victim's ex-wife, who has led efforts to memorialize him, told Newsweek at the time. "Whatever happens, it's not going to bring Vinnie back, but I'm really hoping for justice."
Suzanne Viafore added at the time, referring to Graswald, "I want her to spend the rest of her life in prison where she belongs.... She should never get to hug her mother, sister or friends, if she has any left, again."
Hoovler, the district attorney, said during the press conference that prosecutors had consulted with the victim's family about seeking the reduced charge. Under the guilty plea for the lesser charge, Graswald cannot escape conviction, he said, so "the plea spared the victim's family of the uncertainty and emotional trauma of the trial." He added, "I'm not happy with the end result, but given what the evidence was...I think it was a fair result."
On Monday, Suzanne Viafore declined to comment until after Graswald's sentencing, which is scheduled for November 1. She said she attended Monday's hearing. Graswald faces between one year and four months and four years in state prison.
This article has been updated to include comments by Orange County District Attorney David Hoovler.