Angelina Jolie: Cambodian Children Were not Exploited During Casting for Khmer Rouge Film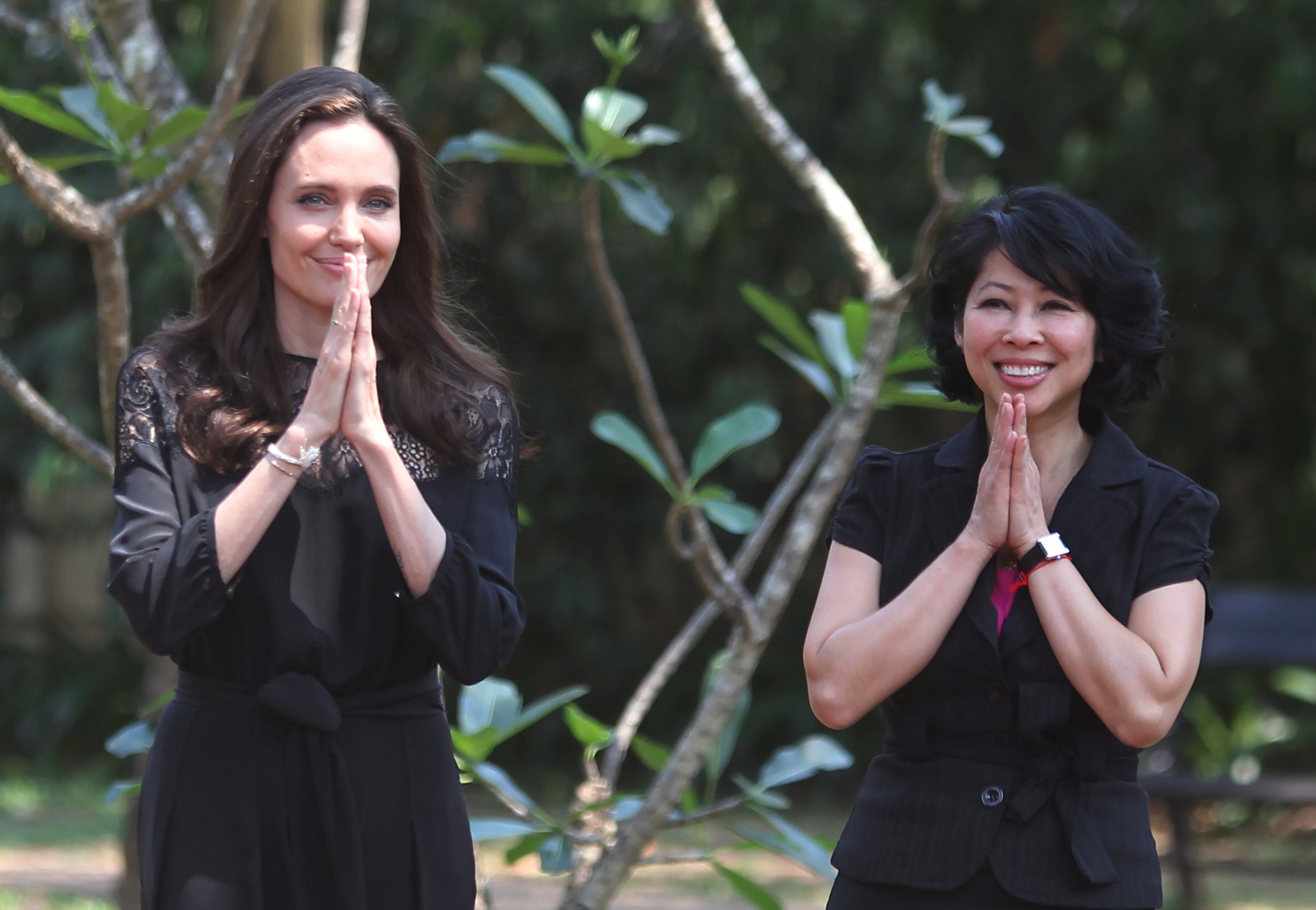 Angelina Jolie has denied exploiting Cambodian children when casting for a new film about the Khmer Rouge.
She described the casting process for the Netflix film, First They Killed My Father, in an interview with Vanity Fair. The humanitarian and director said that casting directors played a game with child actors that involved prompting poor children to snatch some money, then come up with a justification for why they took it.
The interview caused many to criticize Jolie for allegedly exploiting and manipulating impoverished children.
Jolie said in a statement that she was "upset that a pretend exercise in an improvisation, from an actual scene in the film, has been written about as if it was a real scenario."
"The suggestion that real money was taken from a child during an audition is false and upsetting. I would be outraged myself if this had happened," said Jolie, in a statement reported by USA Today.
Read more: Angelina Jolie explores Pol Pot's terror through a child's eyes with 'First They Killed My Father'
The film, the fifth that Jolie has directed, recounts the experiences of Loung Ung, a survivor of the Khmer Rouge. The brutal Communist regime, led by Pol Pot, is estimated to have killed at least 1.7 million people during a four-year program of torture, displacement and executions.
In the Vanity Fair interview, the casting process was described as looking for children in orphanages, circuses and slum schools, "specifically seeking children who had experienced hardship." The casting game, "disturbing in its realism," involved putting money on a table; asking the child auditionees to think of something they needed the money for; and then snatch it away. The director would then pretend to catch the child, and the child would have to justify their actions.
"Srey Moch [the girl ultimately chosen for the part] was the only child that stared at the money for a very, very long time," said Jolie. "When she was forced to give it back, she became overwhelmed with emotion...When she was asked later what the money was for, she said her grandfather had died, and they didn't have enough money for a nice funeral."
The report sparked criticism of Jolie on social media, with people describing the casting process as exploitative and akin to child abuse.
In her statement following the backlash, Jolie added that "every measure was taken to ensure the safety, comfort and wellbeing of the children on the film" and that parents, guardians, partner NGOs and doctors were on hand every day.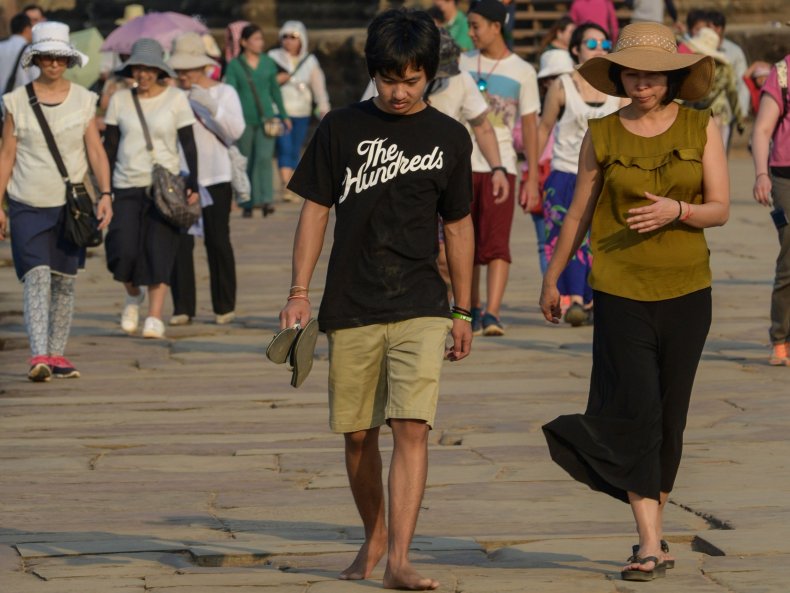 One of the film's producers, Khmer Rouge survivor Rithy Panh, also defended the casting process and Jolie. "We wanted to see how (child actors) would improvise when their character is found 'stealing' and how they would justify their action. The children were not tricked or entrapped, as some have suggested. They understood very well that this was acting, and make believe," said Panh, in a statement reported by USA Today.
Jolie has joint U.S.-Cambodian citizenship, and her oldest son, Maddox, was adopted from a Cambodian orphanage with her ex-husband Billy Bob Thornton. Maddox, 15, is credited as an executive producer on the film.