Angelina Jolie Is a CIA Agent and Should Care More About '43 Million Poor People in the U.S.,' Venezuelan Politician Says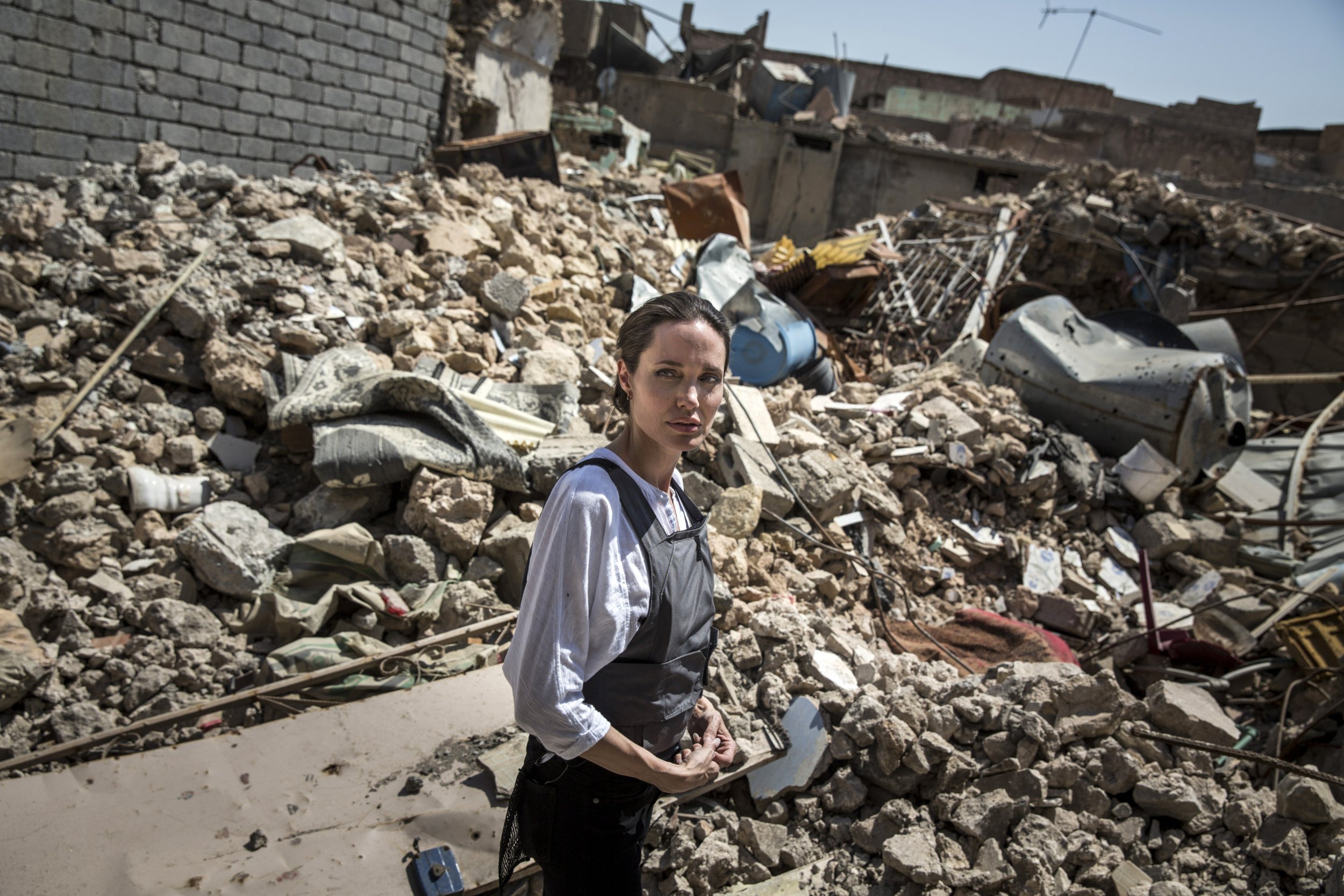 A prominent Venezuelan politician accused Angelina Jolie of being a CIA agent on Thursday, saying the actress should instead worry about the "43 million poor people in the United States."
"They are agents of imperialism, the CIA, the Pentagon, all of those people that imperialism has them to act and make them cry a river so that the world believes that…they have touched the heart of a Hollywood star," Diosdado Cabello, the president of the National Constituent Assembly said during his weekly television show, according to Peruvian newspaper El Comercio.
The Hollywood star visited Peru as a special envoy for the United Nations refugee agency to meet with Venezuelan migrants this week. In the past three months, thousands of Venezuelans have traveled by foot across Colombia to enter Ecuador or Peru.
"Lights, camera, action: Angelina Jolie appears to give all her 'love' to the caravan of Venezuelans in Peru, sorry, to the Venezuelan diaspora, timely news for the right-wing media not to mention the Central American migrants and 'love' with which they will be received in the USA," Cabello tweeted on Monday in reaction to Jolie's trip.
​
Cabello also claimed that Jolie's trip to Peru as a U.N. envoy was just a cover-up for her true intentions, adding that she should "worry about the 43 million poor people in the United States" and "for the children they keep in cages," in reference to the minors separated from their parents at the U.S. border with Mexico.
The politician said the actress was sent to "cover up the Central American exodus to the United States," and asked why Jolie didn't comment on the migrant caravan heading toward the U.S. border, according to Peruvian newspaper Peru.21.
The Oscar-winning actress made a speech during her visit to Peru on Tuesday, calling the mass migration of Venezuelans "all the more shocking for being predictable and preventable." She said that the Venezuelans she spoke with "described the situation in their country as desperate."
"I heard stories of people dying because of a lack of medical care and medicine: cancer patients whose chemotherapy was abruptly stopped, diabetes sufferers without access to insulin, children without basic antibiotics, people starving, and tragic accounts of violence and persecution," Jolie said during her meeting with Peruvian President Martin Vizcarra.
Filippo Grandi, head of the U.N. refugee agency, called the mass migration of Venezuelans "the largest population movement in Latin America's recent history," according to The Guardian, and mentioned that around 5,000 Venezuelans are leaving their country daily.
Numbers from the refugee agency show that 2.6 million people are living outside of Venezuela, and 1.9 million have left the country since 2015.