Angelina Jolie has filed new court documents relating to alleged incidents of domestic violence involving her ex-husband, Brad Pitt.
As first reported by The Blast, Jolie, 45, filed court papers on March 12 to "offer proof and support" of "testimony regarding domestic violence."
The documents state that the Maleficent star and her children are willing to offer "proof and authority in support" of the allegations about Pitt, 57. The actress has agreed to provide testimony herself, along with the "testimony of minor children."
Pitt and Jolie are parents to Maddox, 19, Pax, 17, Zahara, 16, Shiloh, 14, and twins Knox and Vivienne, 12.
Maddox, Zahara and Pax could speak in the divorce court hearings as they are no longer minors. The three younger childen would need permission from both parents to testify.
Pitt has sought joint custody of the minor children, while his ex has requested sole custody.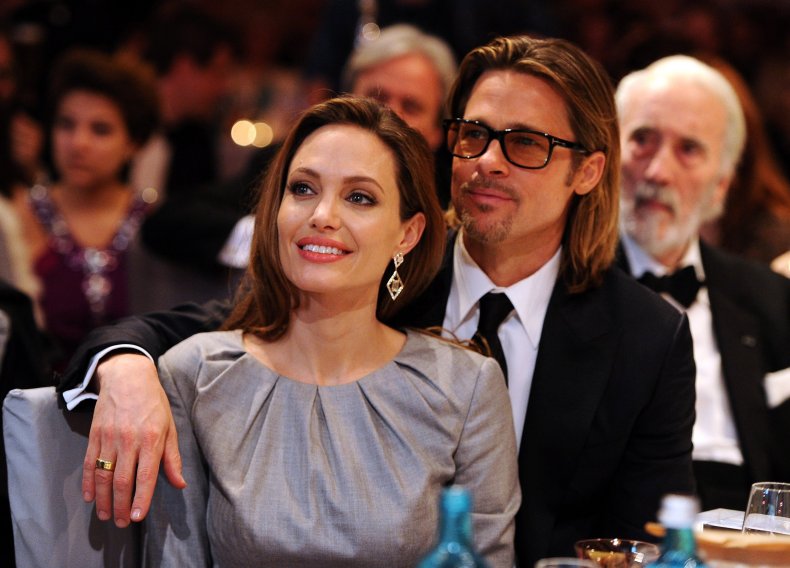 Not long after Jolie filed for divorce, it was widely reported that the Ad Astra actor was under investigation for alleged child abuse because of an incident with son Maddox aboard a plane. Pitt was fully cleared.
Jolie cited irreconcilable differences in her divorce papers after the couple's 12-year relationship and two years of marriage.
"If Angelina has more documentation to prove domestic violence towards her or the children, she can submit it as a supplemental offer to prove in trial," family law expert Evie P. Jeang told Us Magazine. "She can say these are the documentation in addition to what she already presented. This could mean it's a more recent instance [of domestic violence], or further documentation related to what was presented before."
Jolie opened up about the end of her relationship with Pitt in an interview this month, saying the "past few years have been pretty hard."
"I've been focusing on healing our family. It's slowly coming back, like the ice melting and the blood returning to my body," she told British Vogue.
"But I'm not there. I'm not there yet. But I hope to be. I'm planning on it. I do like being older. I feel much more comfortable in my forties than I did when I was younger. Maybe because ... I don't know ... maybe because my mom didn't live very long, so there's something about age that feels like a victory instead of a sadness for me."
Pitt joked about his personal life on Marc Maron's podcast last year, saying: "I'm just trash mag fodder. Because of my disaster of a personal life, most likely."
Speaking about his break-up with Jolie in a 2017 interview with GQ, the Oscar winner said: "I grew up with a Father-knows-best/war mentality—the father is all-powerful, super-strong—instead of really knowing the man and his own self-doubt and struggles. And it's hit me smack in the face with our divorce: I gotta be more. I gotta be more for them. I have to show them. And I haven't been great at it."