Angelina Jolie Hits NYC Movie Premiere With Her Six Children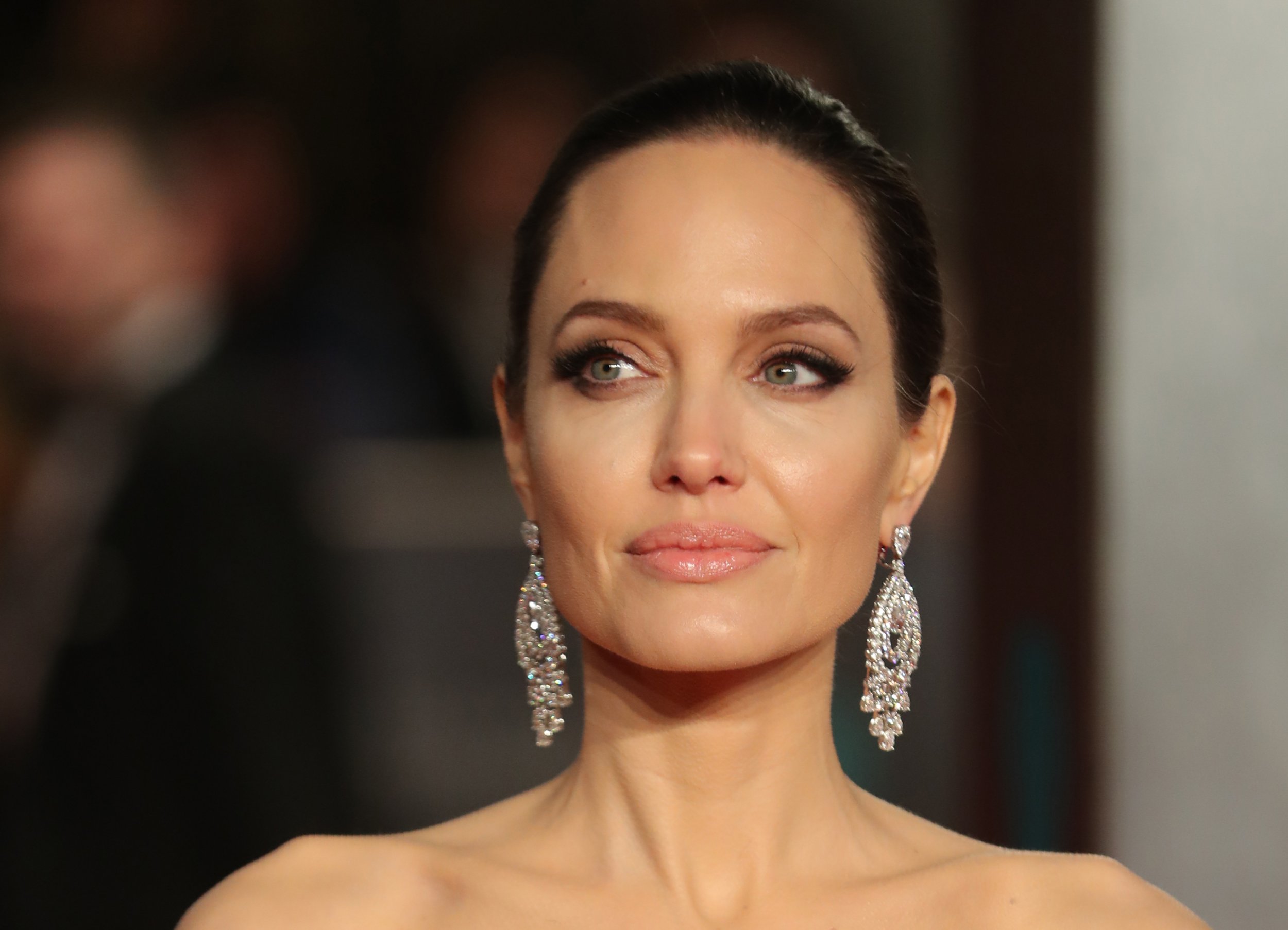 Angelina Jolie, in a rare move, stepped out with her and ex-husband Brad Pitt's six children for a movie night in New York City.
Jolie, 43, attended the premiere of Netflix's The Boy Who Harnessed The Wind on Monday being held at the Crosby Street Hotel. Directed by Chiwetel Ejiofor, the film follows a 13-year-old boy being pulled from the school he attends after his family struggles to pay the necessary fees. The child, however, sneaks into the school's library to learn how to build a wind turbine to help prevent his village from reaching starvation. Ejiofor's film is based on William Kamkwamba's 2009 memoir of the same name. Kamkwamba gained recognition in 2006 for using blue gum trees and other materials to power electrical appliances in his home.
Jolie appeared at Monday's screening alongside Maddox, 17; Pax, 15; Zahara, 14; Shiloh, 12 and twins Knox and Vivienne, 10. While at the film's early screening, the Maleficent actress moderated a question-and-answer panel between Ejiofor and Kamkwamba.
Jolie's appearance on Monday comes after she was spotted attending another film premiere with her children Shiloh, Zahara, Maddox and Pax on February 21. The group visited the Museum of Modern Art for a screening of Prune Nourry's documentary Serendipity.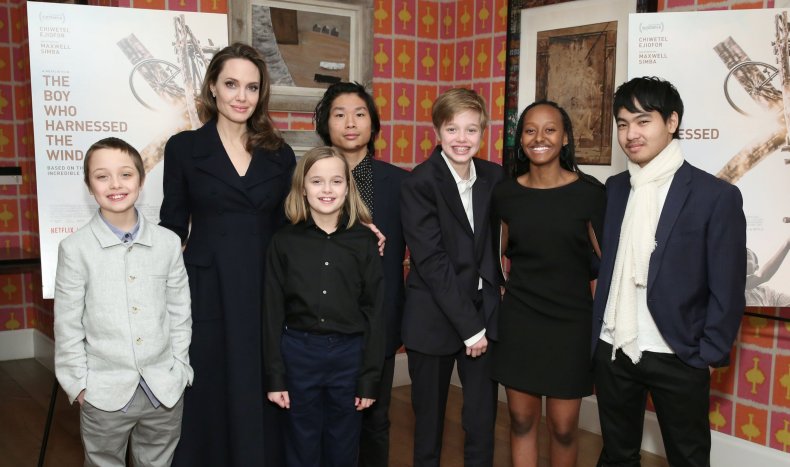 Jolie cited "irreconcilable differences" when filing for divorce from Pitt, 55, on September 20, 2016. Their relationship surfaced sometime after their participation in 2005's Mr. & Mrs. Smith, which resulted in headline-making allegations that positioned Jolie as the reason for Pitt's separation from his first wife, Jennifer Aniston. This scandal eventually led to Aniston, 50, famously classifying Jolie's actions as "really uncool" via Vogue in 2008.
Jolie and Pitt later became known as "Brangelina," courtesy of the media. While they lived and raised their children together, they didn't tie the knot until August 23, 2014. After their 12-year relationship concluded to the surprise of many, what resulted was a messy divorce battle. She initially petitioned for full custody of their children. Pitt was also accused of abusing Maddox, but this was proven to be untrue by the FBI and the Los Angeles Department of Children and Family Services.
In 2017, Jolie declared on Good Morning America that they "will always be a family" despite her separation from Pitt. "We are focusing on the health of our family, and so we will be, we will be stronger when we come out of this because that's what we're determined to do as a family," she said.