Angelina Jolie: 'None of My Kids Want to be Actors, Thank God'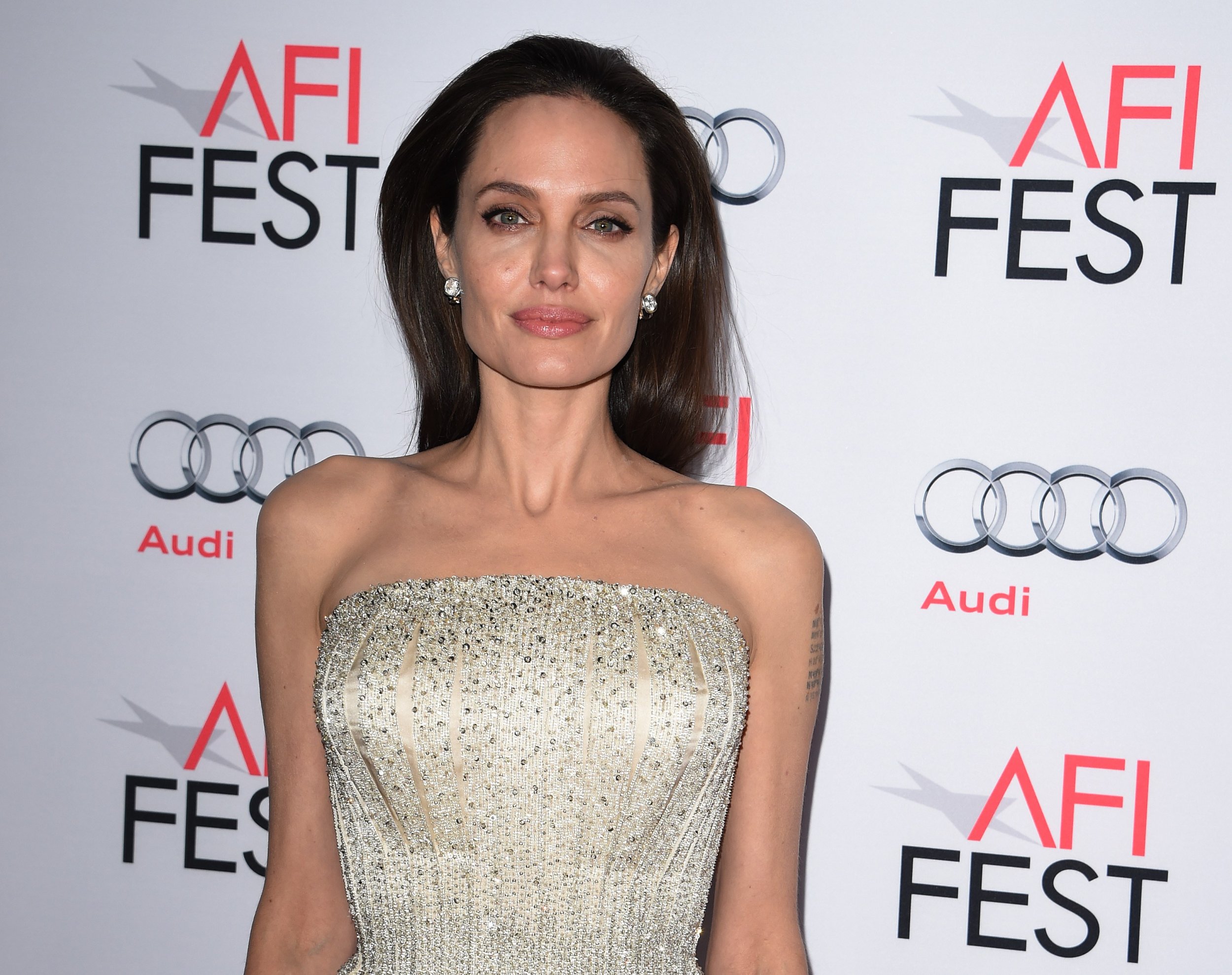 Angelina Jolie appeared as a guest editor on BBC Radio 4's topical program Woman's Hour on Friday, speaking out on health conditions for female refugees in displacement camps, her children and her next directorial project.
The Oscar-winning actor was one of five influential women to take the reins of the long-running radio program this week—Great British Bake Off judge Mary Berry was guest editor on Monday—to speak about subjects close to their hearts.
Ahead of World Refugee Day on June 20, Jolie, a United Nations goodwill ambassador, shed light on the hardships of the 60 million refugees displaced around the globe. She said pregnant refugees with little access to medical care are at risk. "It's so hard to speak of, it's the worst possible situation," Jolie said. "You hope you would have a midwife but many poor people have complications—ones that could be easily solved. I was in Namibia having my daughter [Shiloh], I was in breach and I knew I was in breach because I could have an ultrasound, but many women can't have one."
Jolie and husband Brad Pitt are also parents to three adopted children—Maddox from Cambodia, Zahara from Ethiopia and Pax from Vietnam. The actor told how she engages her children in her UN efforts around the refugee crisis."We think of the people who are going through difficult situations but also talk about their resilience and strength, we admire them, they're heroes in my house," said the Maleficent star. "My kids have met children who are refugees and have friends who are refugees. I never want them to meet these people and look at them with pity or feel like it's a responsibility."
Jolie recently directed the movie First They Killed My Father, based on the memoirs of the same name by Loung Ung, a childhood survivor of Cambodia's Pol Pot dictatorship. Ung's family fled their home and were forced to go on the run after their city was stormed by the radical Khmer Rouge army.
Jolie worked on the film with her eldest son, Maddox, whom she adopted from Cambodia.
"It's been a really special experience," she said. "Any mother with a teenager knows it's nice to find something to come together on. [Ung] is a friend of mine…we sat up one night [in Cambodia] and I said: 'I'm thinking of adopting from this country, would you be offended or supportive?' She was very supportive and months later she met Mad and has been in his life ever since."
Jolie added: "Years later, Maddox read the book and he came up to me and said he thought it was time to do the film. He wanted to learn [the] history of his country. He was with me every step of the way, on set, and part of every step of the process."
But while the youngster may have shown an interest in Jolie's latest directorial project—he, nor his siblings, have any interest in following in their parents' acting footsteps.
"None of my kids want to be actors, thank God," said Jolie. "They're interested in being musicians. And they [are] all learning different languages. [Zahara] is speaking French, [Vivienne] is learning Arabic and Knox is learning sign language. They're becoming whoever they want to be."