Angelina Jolie, Brad Pitt and the Plot to Catch Kony: How the Stars Planned a 'Honey Trap' to Ensnare African Warlord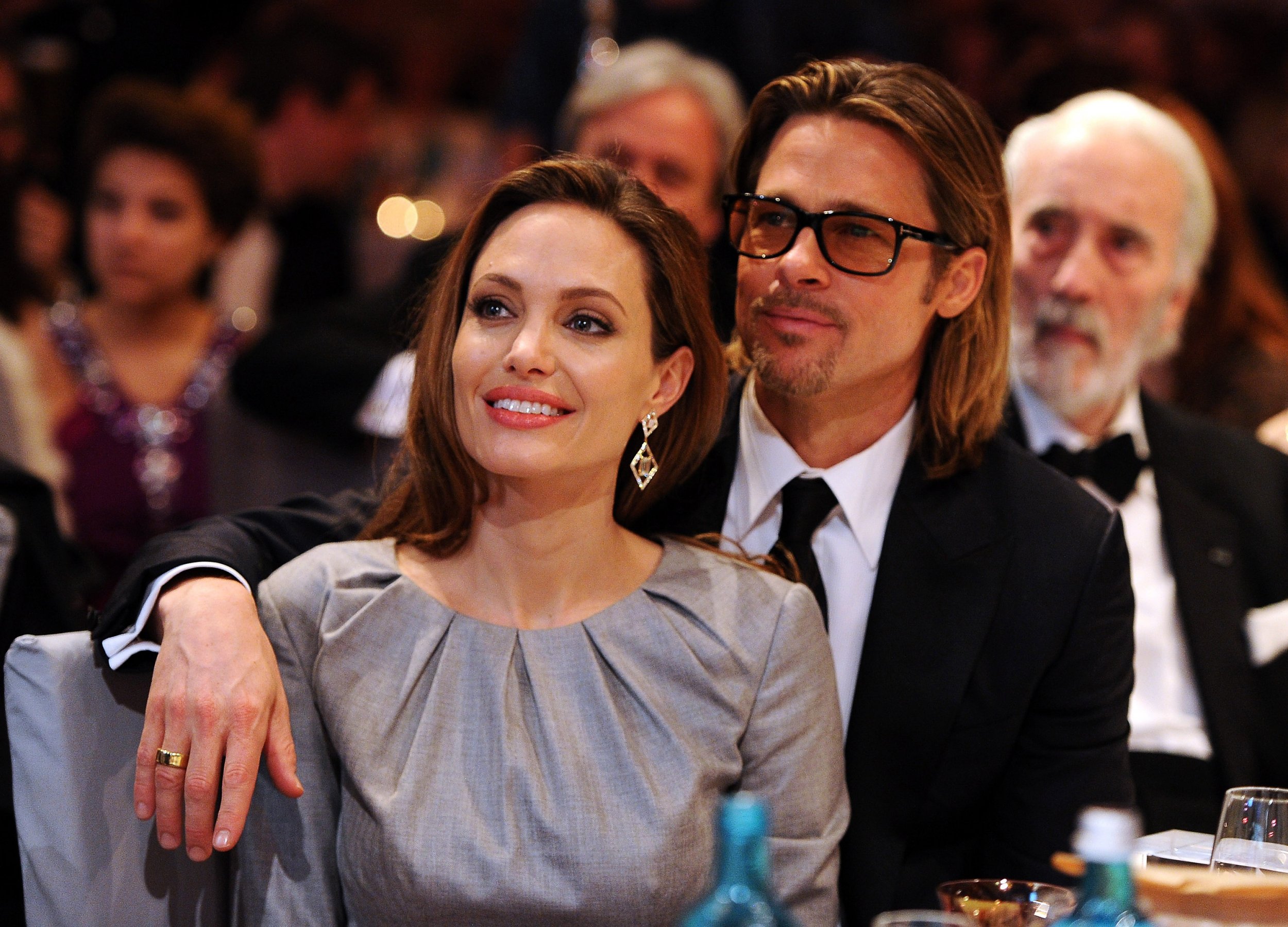 Actress and human rights activist Angelina Jolie was involved in a bizarre and audacious plot, along with ex-husband Brad Pitt, to arrest Ugandan warlord Joseph Kony.
According to a report published in British newspaper The Sunday Times, Luis Moreno Ocampo, the former chief prosecutor for the International Criminal Court, asked Jolie to take part in a scheme to lure Kony out of hiding in the Central African Republic.
The plot was outlined in emails shared with the Times by French website Mediapart.
"Forget other celebrities, she is the one," Moreno Ocampo wrote in one e-mail obtained by the publications. "She loves to arrest Kony. She is ready. Probably Brad will go also."
The plot involved embedding Jolie and Pitt with a unit of U.S. Special Forces soldiers close to Kony's stronghold. Ocampo claimed that Jolie was keen to take part in the plot, and she suggested luring Kony to a private dinner where he would be arrested.
"Brad is being supportive. Let's discuss logistics. Much love Xxx," Jolie reportedly wrote to Ocampo.
American troops, he told her, "are eager to get Kony ... [and] after meeting you, they will do it."
However the plan reportedly fizzled out, and Jolie did not reply to several emails from Ocampo.
Joseph Kony is the leader of the Lord's Resistance Army, a militant group that formerly operated in Uganda. In 2005, he was indicted by the International Criminal Court in the Hague for war crimes and crimes against humanity, but has evaded capture.
In a 2012 video, Jolie, who is a United Nations Special Envoy, called for Kony's arrest.
"He's an extraordinarily horrible human being who, you know … his time has come and it's lovely to see that young people are raising up as well," she said.
According to the report, Jolie was not the only Hollywood star Ocampo tried recruit to take part in his investigations, and he attempted to persuade George Clooney to get involved in a plot to fly spy satellites over Libya, and Sean Penn to take part in an investigation into the Palestinian conflict.
Jolie has not commented publicly on the reports but Newsweek has reached to Jolie's representatives for comment.