'Jersey Shore Family Vacation' Star Angelina Pivarnick Spills on Season 2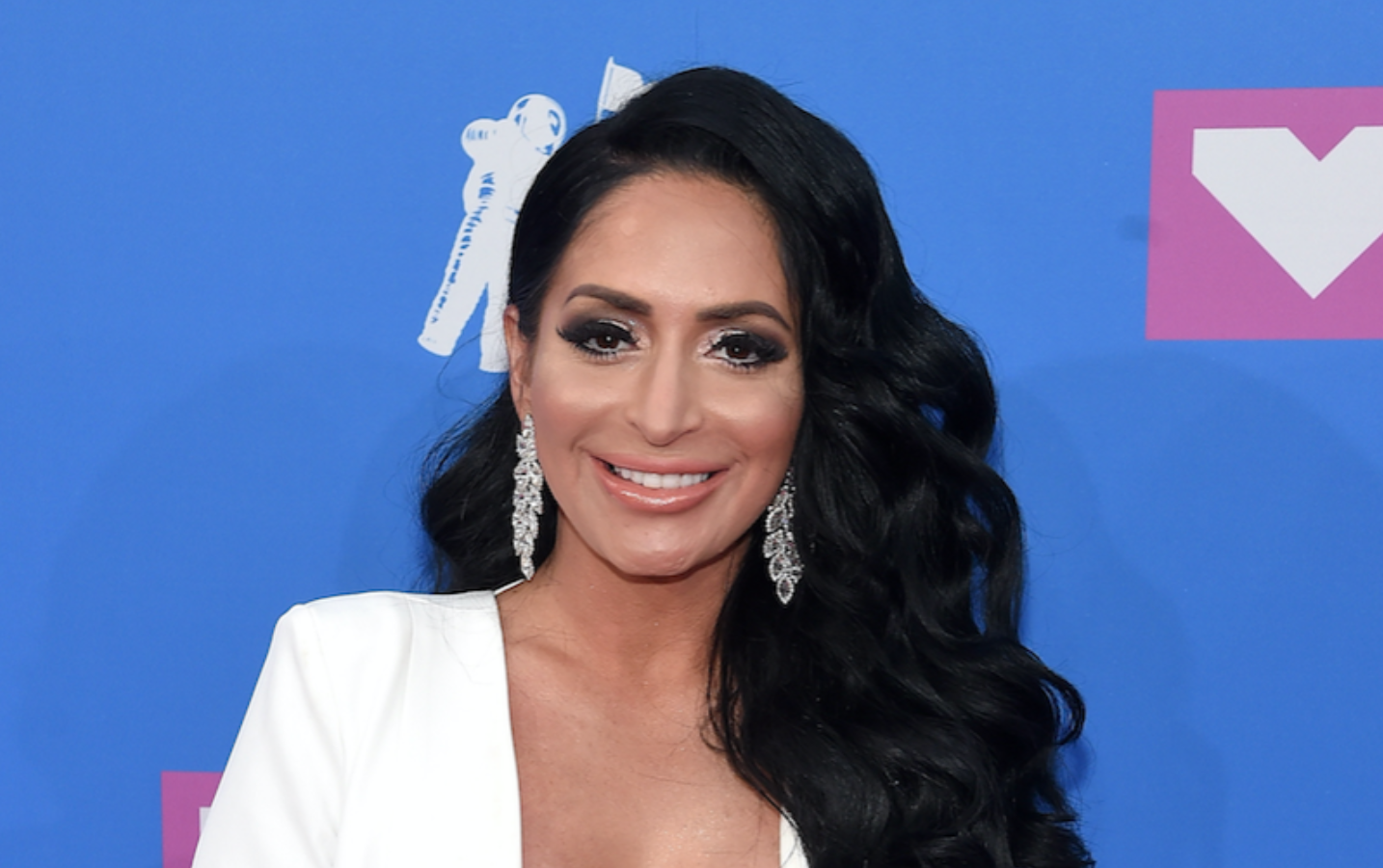 Devotees of Jersey Shore Family Vacation are likely eager for the reality show's return on Thursday, but star Angelina Pivarnick spilled on what's to come during Season 2. Despite not being a full-fledged cast member in Season 1, the reformed troublemaker is slated to appear as well.
"It's a lot of drama. It's a lot of fun. It's a very crazy season. Better than last season," Pivarnick, 32, told Newsweek at Monday's MTV Video Music Awards. "A lot of stuff goes on and I'm really happy to be back. I'm really fortunate. MTV's amazing. The show is just going to be so much better than last [season]. You just have to tune in! It's going to be a lot of crying, happiness, family, just fun partying [and] babies."
Unlike its predecessor, Season 2 didn't film in Miami. Pivarnick explained where the Jersey Shore family vacationed instead, saying: "A few locations! [Las] Vegas [and] we went to our old stomping ground [in] Seaside [Heights]."
MTV unveiled a jam-packed teaser trailer for Season 2 on Wednesday. In the preview, it appears Privarnick has trouble getting along with Jenni "JWoww" Farley despite the pair having made amends in Season 1. Nicole "Snooki" Polizzi seemingly attempts to bring the two together, but this on worsens her friendship with Farley.
"I'm a whore?" Farley asked Privarnick in the snippet. In response, Privarnick suggested: "Well, you were acting like a f***ing whore." Privarnick elaborated on this exchange in a confessional scene, saying: "I'm not scared this time around. Like, I'm definitely stepping up to this b****."
Other standout moments from the trailer include tons of fist-pumping, partying, their return to Seaside Heights and trips to both Las Vegas and Atlantic City. It additionally appears to include moments from a baby shower, which likely has to do with a pregnant Deena Nicole Cortese expecting her first child. It wouldn't be the Jersey Shore, however, without scenes of Ronnie Ortiz-Magro battling and crying over relationship drama. In the sneak peek, fans get to see an argument between Ortiz-Magro and now estranged-girlfriend Jen Harley turning physical.
In Season 1, Pivarnick returned as part of fellow castmate Paul "Pauly D" DelVecchio's prank. "This is a prank war, and Pauly is like a kamikaze pilot just taking everyone out with Angelina's ass," Vinny Guadagnino, 30, said on the show. "I totally have a love-hate for this prank. It's like setting off fireworks inside the house. It's the most epic prank ever, so I'm happy about it, but I'm also terrified. The best part about Angelina coming here is seeing their reactions."
Pivarnick, who was often referred to as the "Staten Island Dump" and a "Dirty Little Hamster," redeemed herself upon her return. While time in Miami was short, she apologized to the cast. The last time the cast had seen Privarnick was before her dramatic exit during Jersey Shore Season 2, where she engaged in a physical altercation with Polizzi.
"I was spiteful, I was immature and I shouldn't have gone that way," Pivarnick told her castmates at the time. "I want a clean slate where from this point forward, no problems."
Jersey Shore Family Vacation airs Thursdays at 8 p.m. ET on MTV.