Angélique Kidjo: Singing to Educate Africa's Girls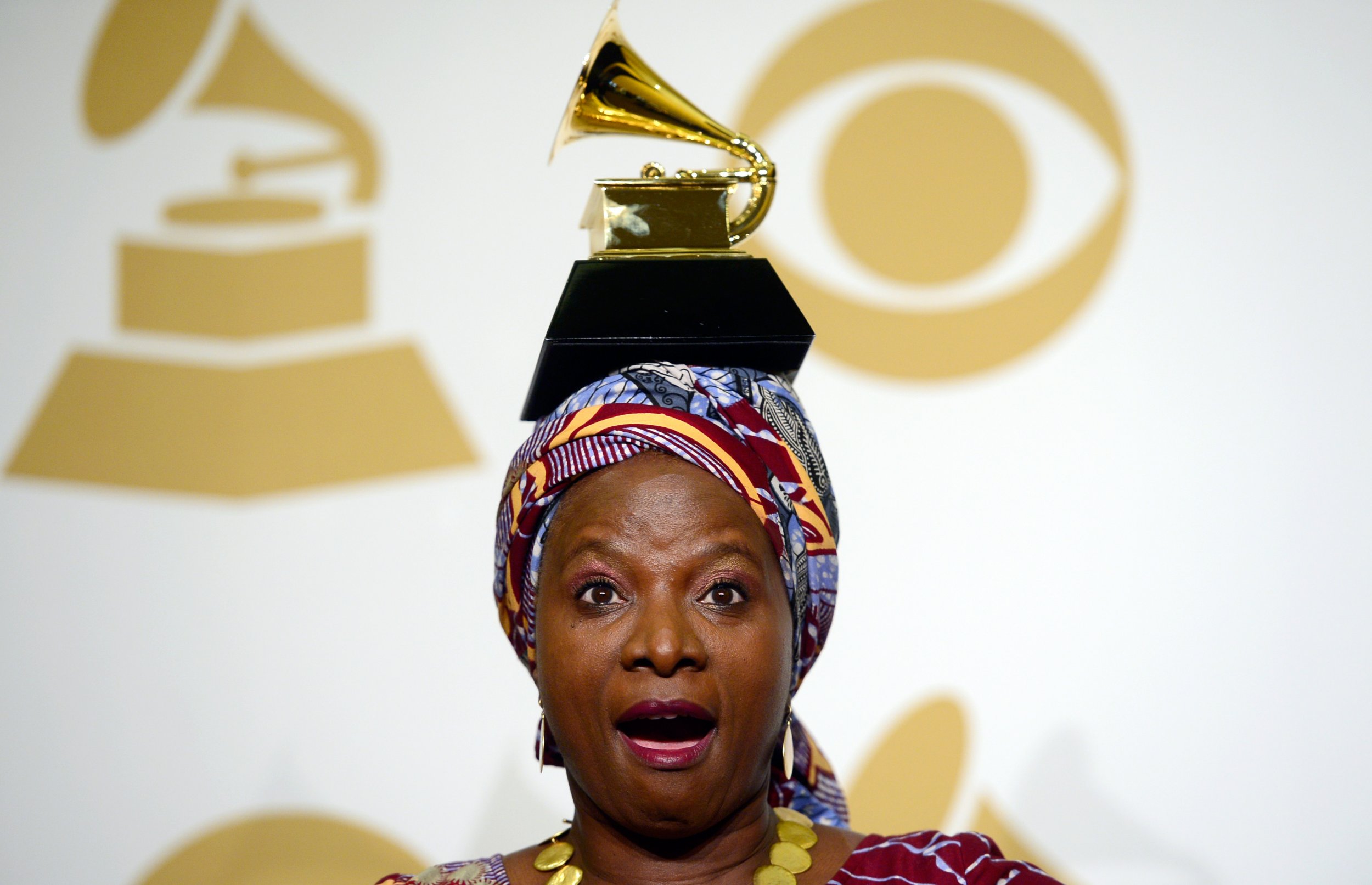 Growing up in the port city of Cotonou in the impoverished West African state of Benin, songstress Angélique Kidjo puts the fact that she was lucky enough to get an education down to a pact she made with her father.
"The deal I had with my father was: You want to sing, you go to school," says Kidjo, 55, who has won three Grammys in a career spanning three decades. "[He said], 'You've got to do good in school otherwise there's no singing.' My mum and dad believed that the best tool and weapon and wealth they could give all of us [children] was school."
But the singer—who was named Amnesty International's Ambassador of Conscience for 2016—knows that many young people in sub-Saharan Africa, particularly girls, never even get the chance at an education. About 30 million of the region's children were not in school in 2012, according to the United Nations educational body UNESCO, and that figure accounts for more than half of out-of-school children across the world. For girls, the situation is worse: An estimated 9.3 million girls in sub-Saharan Africa will never set foot in a classroom, while in 13 countries in the region fewer than 90 girls are enrolled in primary school for every 100 boys.
According to Kidjo, African women and girls face a new threat to their opportunity to earn an education: violent extremism. The growth of militant groups such as Boko Haram in Nigeria and Al-Qaeda in the Islamic Maghreb—which has recently conducted attacks in Mali, Burkina Faso and Ivory Coast—has brought progress in female education to a dramatic halt. More than 1 million children in northeast Nigeria and surrounding countries affected by Boko Haram—which pledged allegiance to the Islamic State militant group (ISIS) in 2015—have been forced out of school, and girls have been used as suicide bombers and taken as wives for militant fighters.
"We have a new element, the terrorists that are stopping girls from going to school," says Kidjo. "We are not as organized as those terrorists, ISIS and everybody else. They have a purpose, and they are ready to die for it. What is our purpose that we are ready to die for?"
As the latest winner of Amnesty's most prestigious human rights award, Kidjo joins an exclusive and impressive club. Previous recipients include South African anti-apartheid hero Nelson Mandela and Aung San Suu Kyi, the Myanmar politician who was held under house arrest for almost 15 years for attempting to introduce democracy to her troubled country. A UNICEF International Goodwill Ambassador since 2002, Kidjo has been described as the "undisputed queen of African music." She has released 12 albums so far and received several Grammys in the World Music category, including in 2015 for her album Eve, which was dedicated to the women of Africa.
She was given the Amnesty award alongside three activist groups: Lutte pour le Changement (LUCHA), based in Democratic Republic of Congo; Senegalese movement Y'en a Marre ("Fed Up"); and Le Balai Citoyen ("The Citizen's Broom") in Burkina Faso.
Kidjo, who recently branched out into acting with a role in a Nollywood movie, has always combined her singing with humanitarian activism. In 2008, she founded the Batonga Foundation to push for gender parity in secondary and higher education in Africa. While performing on stage in Zimbabwe in 2006, Kidjo criticized President Robert Mugabe, saying: "I can't understand someone who is burning his own country and abducting his own people. If you live by violence, you die by violence." Agents from Mugabe's secret service were at the concert, and the audience reportedly had to step in to stop them from pulling Kidjo off the stage before she fled.
Even with the obvious risks, Kidjo says she will keep speaking out against dictatorial African leaders and feels a particular empathy with LUCHA, which has seen dozens of its members arrested for opposing DRC President Joseph Kabila. "[They] are in jail because they want to speak up and want democracy. They want peace, they want to settle, they want their country to get out of this constant violence," she says. "Just speaking up against that put them in jail and no one is talking about it."
On the back of her award, Kidjo says she won't slow down with either her music or her humanitarian work. In fact, she says, the two work together to help spread her message against dictators and those who want to deprive African girls of their rights. "Both complement each other, one cannot exist without the other," says Kidjo. "You cannot do advocacy without entertaining too."
Angélique Kidjo will receive Amnesty International's Ambassador of Conscience Award for 2016 at a ceremony in Dakar, Senegal, on May 28. She is performing across Europe this year. Visit www.kidjo.com for tour dates.