Angelique Kidjo on Why Getting Girls Into School Is So Vital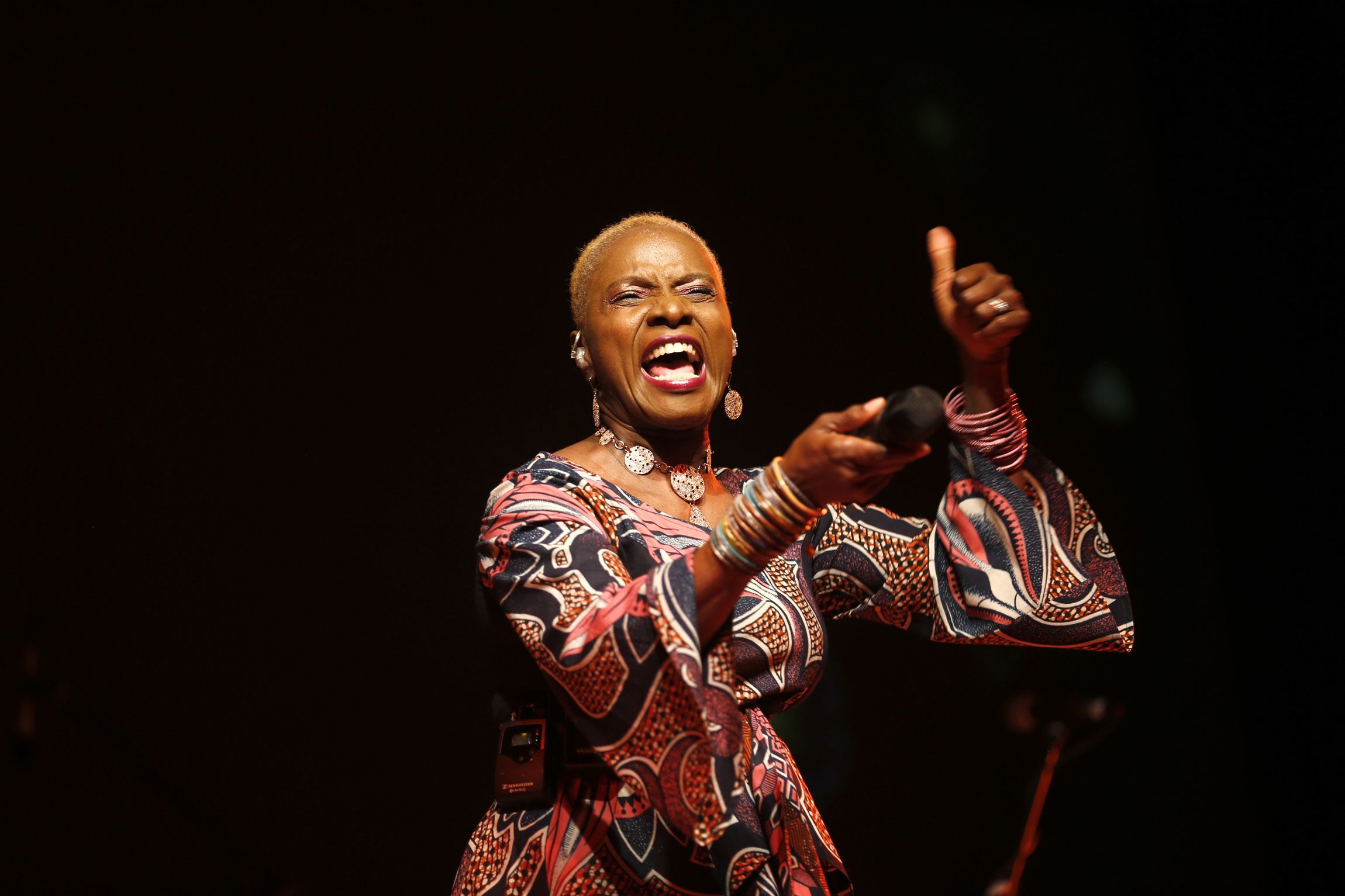 As a young girl in Benin's capital Cotonou, singer Angelique Kidjo recalls walking back and forth to school with her neighbor and friend, Awaawou.
"She loved school, she used to laugh, we used to goof around, tell each other our secrets, walk to school and walk back," the three-time Grammy winner Kidjo tells Newsweek. "Awaawou was doing very good in school."
Then, one day, Kidjo waited outside her friend's hut to walk to school together, but Awaawou did not appear. After returning to her friend's home day after day with no avail, Kidjo finally confronted the girl's father.
"I went to him and said, 'Where is Awaawou?' He looked at me and said, 'Awaawou is married,'" says Kidjo. "I was so mad. I was crying and he said, 'I'm so sorry.' I said, 'I don't want your sorry story, I want Awaawou back.' But it was too late."
Kidjo's experience is not unique. In her native Benin, 11 percent of girls are married by the age of 15, while the proportion almost triples to 32 percent by the age of 18, according to UNICEF, despite the legal age of marriage being 18 years old for boys and girls. The phenomenon has a direct impact on girls' access to education: when a girl is engaged, gets married or falls pregnant, it often means the end of her formal education, according to the charity Girls Not Brides.
Kidjo says she was fortunate to have "exceptional parents," including a father who insisted she go to school in return for her being allowed to sing. But she says that the phenomenon of older men choosing to marry younger girls—often justified in the name of tradition or local customs—is something that she has witnessed and that needs to change. "It's just crazy, the mentality has to change. We have to work with elderly men who marry young girls to tell them it's wrong," says Kidjo.
But child marriage is just one of multiple factors that are keeping 130 million girls across the world out of school, according to a report launched by the ONE Campaign to mark International Women's Day on Wednesday. Others include a lack of funding—despite the cost of educating a child in poorer countries being as little as $1.17 per day—conflict situations that pose particular risks to girls, and even simpler factors such as girls not having access to sanitary products.
The campaign is calling for a doubling in the amount spent on education in low and middle-income countries—which stood at $1.2 trillion in 2015—and for a bigger contribution from international donors, who made up just over 1 percent of the 2015 figure.
It will also put pressure on elected representatives to prioritize girls' education; in the United States, the ONE Campaign plans to lobby Congress to oppose President Donald Trump's proposal to slash the country's foreign aid budget, which plays a significant role in U.S. efforts to improve access to education among girls living in extreme poverty. Trump has announced plans to increase military spending by $54 billion, with foreign aid—which makes up about 1 percent of the federal budget—being one of the main casualties.
"No girl should be denied the opportunity to fulfil her potential, and we are urging leaders to double the global funding for girls' education by 2020," said Roxane Philson, the ONE Campaign's chief marketing officer.
Previously dubbed one of Africa's 50 most iconic figures by the BBC and one of the 100 most inspiring women in the world by The Guardian, Kidjo has no issue with visibility. But the singer says she wants to publicize this campaign to give a face to the millions of girls not in school across the world.
"The number is staggering—130 million girls not going to school and we are in the 21st century," says Kidjo. "What is wrong with that number? That's the question we need to ask ourselves—how do we make sure that number decreases exponentially and never goes back up again?"