Anger Abounds as DeLay Praises Hastert Before Sentencing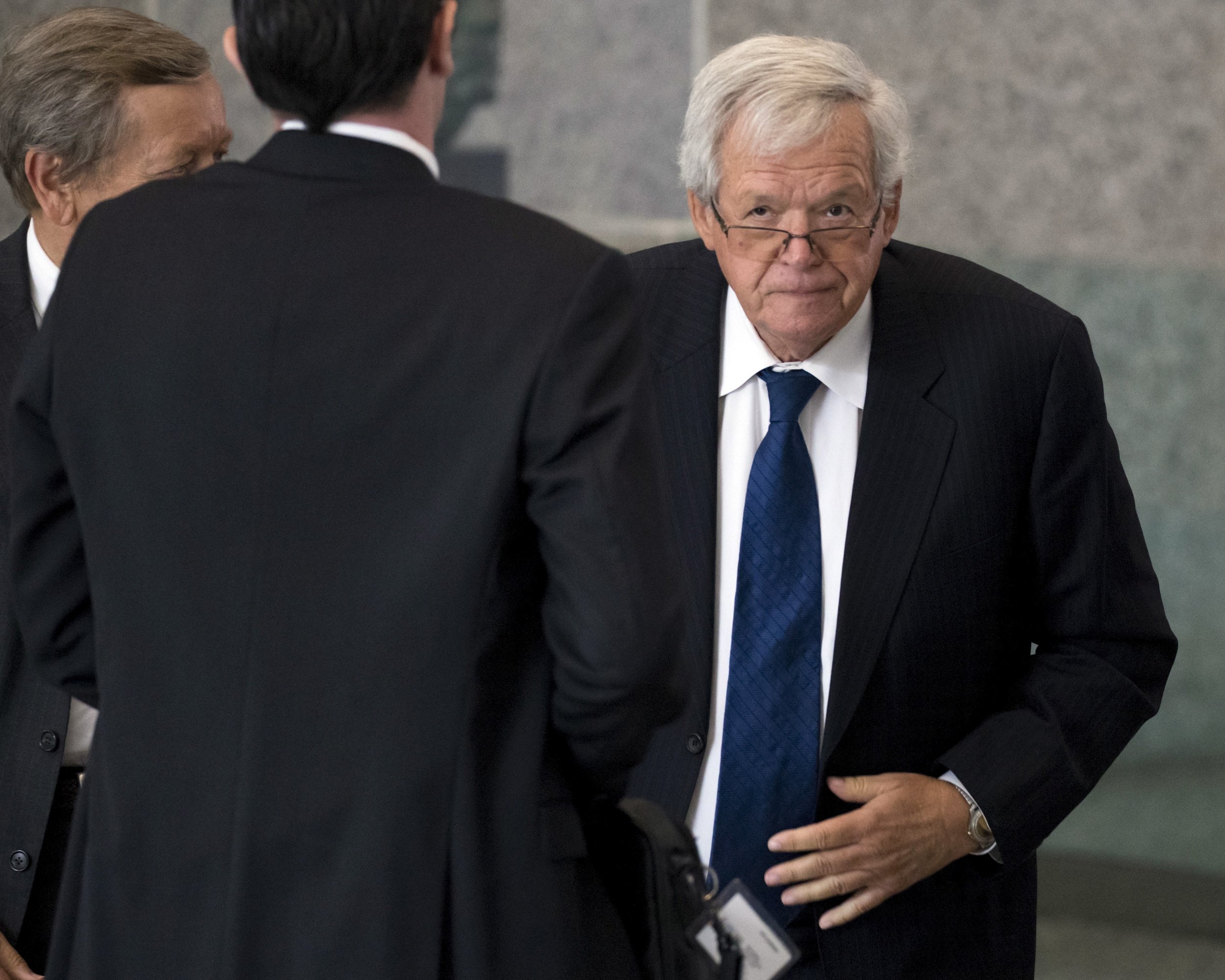 Social media platforms were astir with anger Saturday at the news that former Congressman Tom DeLay joined some 40 others in extolling the character of former House Speaker Dennis Hastert, who will be sentenced Wednesday in a banking case that uncovered allegations of repeated sexual abuse.
DeLay's letter, filed with federal court in Chicago, says that Hastert "has never disappointed me in any way. He is a man of strong faith that guides him. He is a man of great integrity. ... I have never witnessed a time when he was unkind to anyone," Politico reports.
Hastert, an Illinois Republican, was convicted last year of banking irregularities after structuring withdrawals to avoid scrutiny of payments to a man he sexually abused years prior, when he was a high school wrestling coach, authorities have said. While Hastert hasn't explicitly acknowledged what prosecutors say are multiple victims of sexual abuse, he has acknowledged "that as a young man he committed transgressions for which he is profoundly sorry," Politico reports.
Social media posters were not in a forgiving mood Saturday.
DeLay's brief was joined by letters from members of Hastert's family as well as submissions from former colleagues Reps. Thomas Ewing, David Dreier, Porter Goss and John Doolittle, Politico reports.
"I know him as a man of faith, integrity and honesty. He was an extremely hard worker, always willing to extend a helping hand to others," Ewing wrote.
Hastert could receive up to five years in prison for the felony he admitted to, although his lawyers have requested probation.