Anger in Bangkok Over Not-So-Half Marathon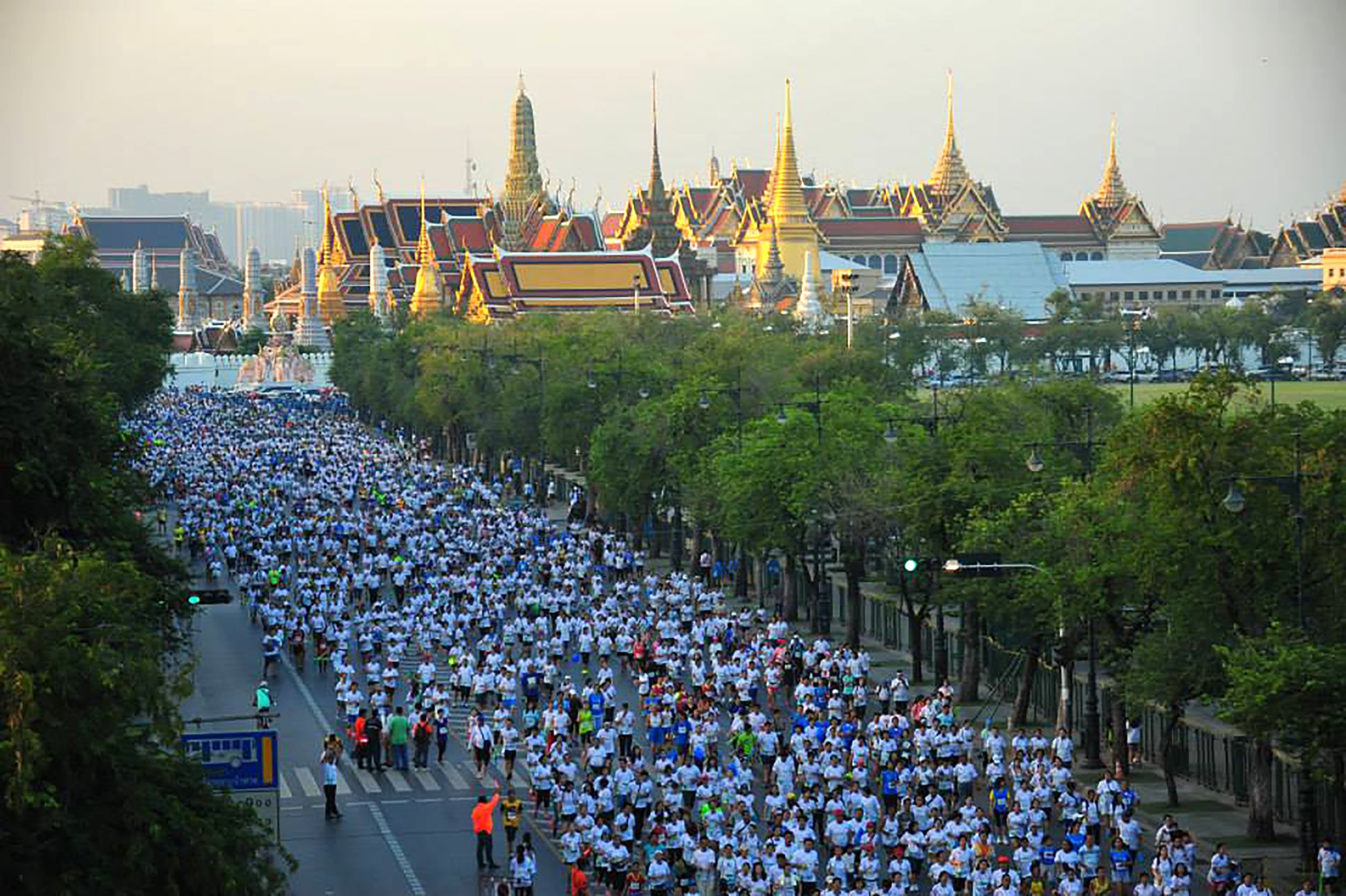 Participants in a half-marathon in Bangkok Sunday got more than they signed up for, with a course that stretched roughly 17 miles instead of the standard 13.1 miles. The National Jogging Association of Thailand—one of two organizers of the 2015 Standard Chartered Bangkok Marathon, along with the local event-management company Amazing Field—conceded Monday that there had been an error in the route.
"The association apologizes for the mistake,'' its vice president, Songrakm Kraison, told the Associated Press. ''It will not happen again in the future."
Race officials told participants to make an incorrect turn, which added more than 3 kilometers (or more than 1.8 miles) to each of the race's two laps, according to the Athletic Association of Thailand.
The event attracted more than 33,000 runners from Thailand and abroad, according to Asian Correspondent, an English-language news site that covers the region, and offered 5K and 10K routes in addition to the "half-marathon" and a full marathon. The Correspondent reported that participants' GPS watches also showed that the 10K course measured only about 9.7 kilometers.
The mistake sparked both outrage and humor on the event's Facebook page and elsewhere on social media.
"Just returned to my house having completed the Bangkok half marathon. According to my GPS watch it was 27.8kms !!! I am utterly disgusted that a marathon that prides itself and markets itself as one of the best in South East Asia, cannot get the distance right," one participant posted on the race's Facebook page. "Needless to say I will vote with my feet and never again participate in this joke of an event."
Another commenter said that she "nearly did my knee in having upped the pace for what was supposed to be the last 1.5 km. This race was an absolute joke. On top of this, I had to pay four times the amount for race registration than a Thai national." According to Asian Correspondent, Sunday's race is not the first time Amazing Field has been criticized for charging foreign runners multiple times the price it charges Thai nationals.
Some took a more lighthearted view on the added distance. One commenter wrote: "Hey, they increased the price this year, so you get more kilometers for your money!" Another participant tweeted:
The National Jogging Association of Thailand posted a letter from its president on the Facebook page apologizing for the mistake and telling finishers they would be sent a special "27.6 km" shirt, according to a rough translation posted by one of the commenters.
"On behalf of the organizing committee of Standard Chartered Bangkok Marathon 28th...we are deeply sorry for the mistake about the race distance which is deviating from the standard of 21.1km," the translation read. "We admit this mistake and will take this mistake into a lesson for the Standard Chartered Bangkok Marathon 29th."