Anger as Man Working From Home Demands Neighbors' Kids Play Inside
The internet has sided with a mom who refused to call her kids inside on a sunny day so her "big shot" neighbor can make his "very important" phone calls in his new office by her garden.
In a post shared on Mumsnet last Tuesday, the mom, who goes by the username Knitwit101, said that she and her neighbor have lived next door for years and that they know each other "well enough to say hi and put bins out on holiday" but they are not friends by any means.
While the mom and her family were on holiday, her neighbor made some new arrangements for his house. He reorganized his home office and now sits at a massive open window right on the boundary between the two gardens.
The mother said she can now hear all of his work calls in detail, very loudly, whenever she sits in her garden for a coffee but there's nothing much she can do, as "he can use his house however he likes."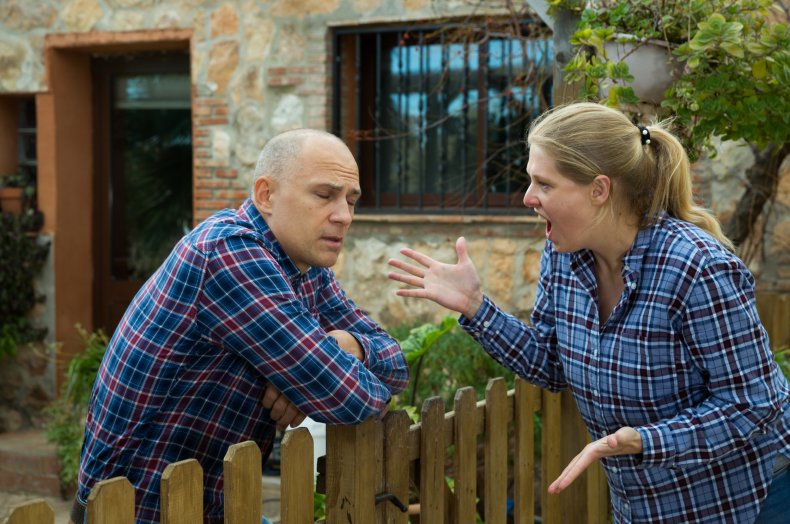 But the neighbor didn't have the same reaction to noises and complained to her about her son playing in the garden.
She wrote: "[My son] 10 and his pals are sitting outside at the table trading [Pokémon] cards. There's 4 of them, they are laughing and chatting but they're not shouting or being silly. And it's a sunny afternoon in the school holidays, they can be outside laughing in the garden if they want to be.
"Neighbour has just come to the door to ask me if I can take them inside because he has a full afternoon of work meetings and their noise is distracting him."
The mother asked him if he was seriously asking her to keep the boys inside the entire afternoon while it was sunny outside. He told her "completely straight-faced" that he would be done with his work at 6:30, so she laughed at him and said that wouldn't be possible.
"At this point he said in a very slow, careful, mansplaining voice just in case I couldn't follow him 'I don't think you understand. I have a Very Important Job. These are very important meetings. I negotiate multi-million dollar contracts every day, I need to be able to concentrate.'" Again, the mom refused.
According to data from the Pew Research Center, a majority of Americans, 57 percent, say they know only some of their neighbors, while far fewer, about 26 percent, say they know most of them.
The study shows that Americans 65 and older are more likely than those 18 to 29 to say they know most of their neighbors, 34 percent vs. 20 percent. About a quarter, 23 percent, of adults under 30 said they don't know any of their neighbors.
Among the 475 comments in the thread, the vast majority of them sided with the woman, with some suggesting that she make even more noise.
One user, mrwalkensir, said: "My [husband] has very important meetings. If it's noisy outside, he closes the window! Maybe you need to start quoting back to him some info from his calls..."
GCAcademic added: "I work from home and use headphones and close my window if it's noisy outside. If his job is so important, he needs to find appropriate space in which to undertake it."
OneTonNoodles said: "[YouAreNotBeingUnreasonable] not your fault he made a poor location choice for his office. Crack on and ignore him." Mustardbay suggested: "I think you need to start some Very Important drum lessons."
Another user, doubleshotcappuccino, said: "Some people are just born with a different level of entitlement and lack of empathy for others. Enjoy your garden and don't be swayed! You've also done a great [job] of role modelling polite but firm boundaries for DC so big thumbs up all round." And HSKAT added: "Keep doing as you are. His mistake for moving his office."
Ducksinthebath commented: "If he's such a big shot he can install air con and keep the window closed or get a dedicated office pod." And DarlingCoffee wrote: "What a t***. Good for you OP for standing up to him."
Lineala joked: "You are fine. Maybe a bit of Bocelli or UB40 on the patio might drown out his voice! Perhaps your children could get a nice big paddling pool or trampoline near his window? I do insist we have a diagram though if possible?" And NoseyNellie added: "Massive breach of client confidentiality if you can hear his conversations. He's a d***."
If you have a similar dilemma, let us know via life@newsweek.com. We can ask experts for advice, and your story could be featured on Newsweek.