Anger Management: Alec Baldwin Pleads Guilty to Harassment, Will Not Serve Time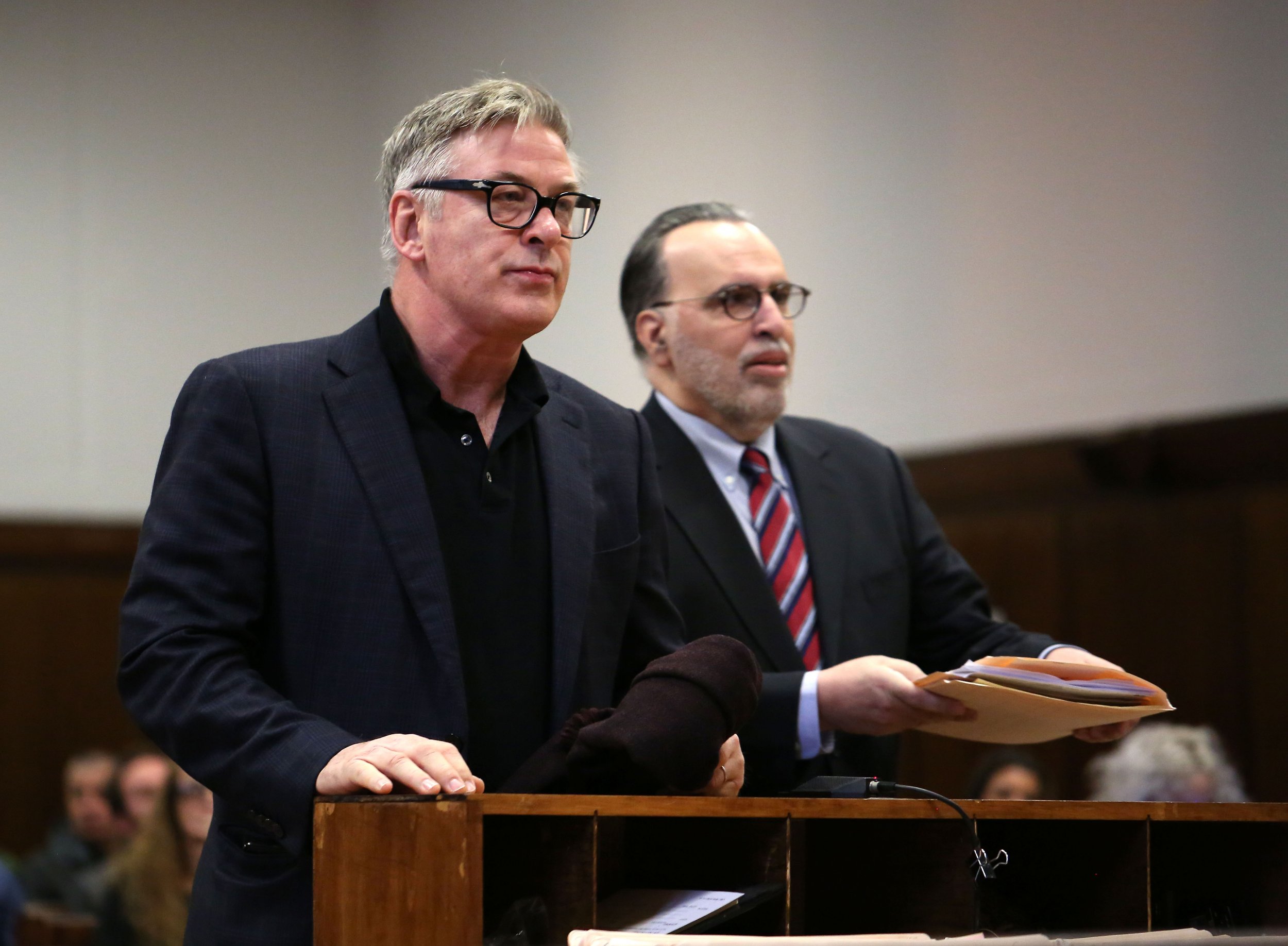 Alec Baldwin pleaded guilty to second-degree harassment on Wednesday in Manhattan.
The actor pleaded guilty to a violation of harassment in connection with a parking spot dispute in New York City last year, according to a spokeswoman for a Manhattan district attorney's office, CNN reported.
As terms of his sentencing, Baldwin, 60, also must participate in a short-term anger management program as a conditional discharge before his next court day, March 22, BBC News reported.
However, a violation is not a crime under New York law, said Emily Tuttle, district attorney's office deputy director of communications. Therefore, Baldwin will not serve time or be on probationary status.
Tuttle did not provide specific court costs, but she confirmed to CNN there are court-imposed surcharges associated with a plea.
On November 3, Baldwin and Wojciech Cieszkowski, 49, got into an altercation over a parking spot on 10th Street in Manhattan. Initially, Baldwin had been accused of punching the man. At the time, CNN reported that Cieszkowski sustained an injury to the left jaw after being punched and was taken to a local area hospital to be treated, according to police.
The dispute arose when the Cieszkowski apparently took a parking spot that a Baldwin family member had allegedly been holding for him, reported BBC News.
Initially, police charged Baldwin with attempted assault in the third degree and harassment in the second degree, according to several media reports.
Baldwin pleaded guilty to the lesser of the two charges he faced, CNN said.
When he was first charged, Baldwin denied the allegations on Twitter, saying:
"Normally, I would not comment on something as egregiously misstated as today's story. However, the assertion that I punched anyone over a parking spot is false. I wanted to go on the record stating as much.
"I realize that it has become a sport to tag people with as many negative charges and defaming allegations as possible for the purposes of clickbait entertainment," Baldwin said. "Fortunately, no matter how reverberating the echos, it doesn't make the statements true."
Known for his hot temper, Baldwin has had other run-ins with authorities.
In 2011, American Airlines personnel tossed him off a flight when he refused to turn off his cell phone as the pilot prepared for departure, which is standard procedure. He later apologized for his rude behavior toward the crew and a flight attendant he said singled him out while other passengers kept their phones on, too.
In 2012, Baldwin got into a fight with a photographer taking photos of him.
In 2014, New York police took Baldwin into custody after he rode his bicycle the wrong way on Fifth Avenue and for alleged disorderly conduct after police demanded to see his identification, according to several media reports.
Baldwin was nominated for an Oscar in 2004 for Best Supporting Actor in The Cooler. He won several Golden Globes, in 2007, 2009 and 2010 for his role as Jack Donaghy in the TV series, 30 Rock.
He regularly parodies President Donald Trump on Saturday Night Live.
Baldwin heads an NPR podcast, Here's The Thing with Alec Baldwin. He also hosts serves as an executive producer on the latest version of Match Game on ABC.