An angler from Pennsylvania almost ate a massive state record-breaking walleye fish he caught in the Youghiogheny River in Connellsville.
Richard Nicholson, 62, was persuaded not to fillet the 34-inch walleye by his son until he had weighed it to see if it challenged the state record.
On the urging of his son, Richard Jr, Nicholson took the fish to a local grocery store the following day to have it weighed, carrying it in the same 5-gallon bucket he had used to bring it home on October 28, The Trib Live reported.
Once there, Nicholson discovered that the fish weighed 18 pounds and one ounce, thus breaking the record for a walleye set 41 years previous.
In 1980, angler Mike Holly of Bradford caught a 27-inch, 17-pound, nine-ounce walleye while fishing in the Allegheny Reservoir in Warren County.
Nicholson told Go Eeerie that beating the record was bitter-sweet. The 62-year-old angler said: "I'm tickled about the fish. I'm glad it beat the record, but it's a shame to beat an old record like that. It's just a matter of time. I truly believe it's not the only big fish in the river."
As huge as this state record-breaker is, it isn't the most massive walleye ever caught. In 1960 Mabry Harper pulled a 41-inch long walleye from Old Hickory Lake in Tennessee. The whopper catch weighed 25 pounds.
According to the National Wildlife Foundation, the walleye fish is a freshwater species that is part of the perch family. The walleye is also often known as a yellow pike or yellow pickerel.
The walleye is native to most of Canada and the Northern United States, and is a popular and well-stocked game-fish. The walleye is distinctive because of its gold and olive coloration and its white belly.
The fish's mouth is lined with large sharp teeth which help it rip apart its usual prey of yellow perch and minnows.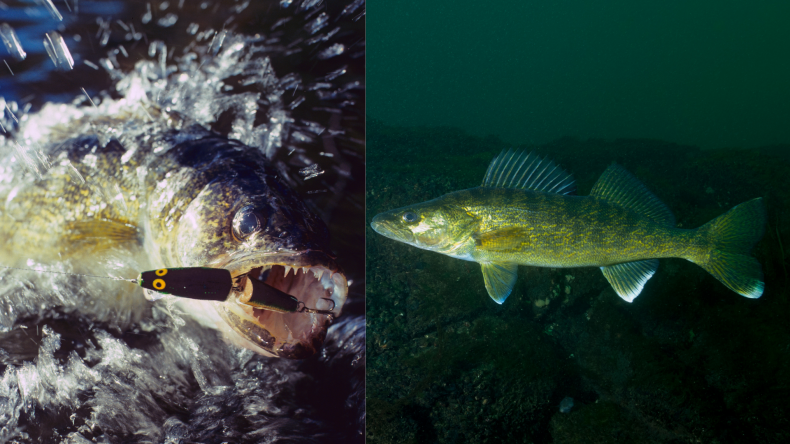 Walleye have been discovered with a wide range of fish in their stomachs, and when other fish aren't available to feed on it will hunt for creatures as diverse as crayfish, frogs, and even small mammals.
The walleye hunts this prey mainly at night with the aid of its low-light vision. The fish usually grows between 30 and 36 inches and is long and thin. Typical weights for the species range from 10 to 20 pounds.
With regards to his 18 plus pound catch, Nicholson said that he plans to have the fish mounted and hasn't given up on all hopes of savoring the walleye just yet.
Hoping a taxidermist can save the meat of the walleye, he said: "I want to have a walleye party. It would be a shame to waste all that meat."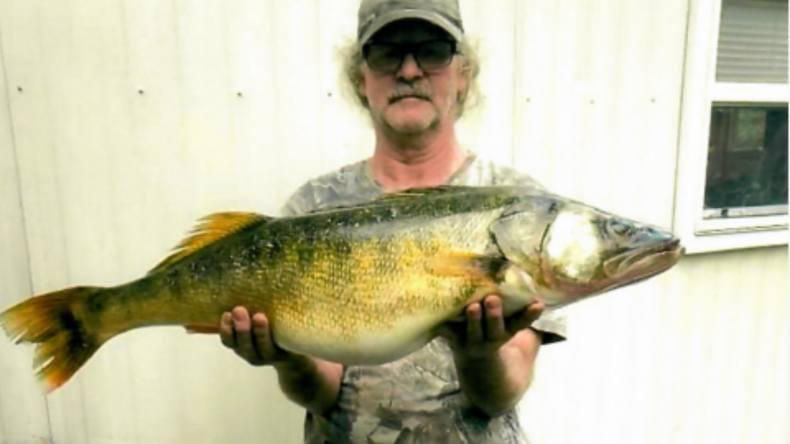 Uncommon Knowledge
Newsweek is committed to challenging conventional wisdom and finding connections in the search for common ground.
Newsweek is committed to challenging conventional wisdom and finding connections in the search for common ground.