Anglican Leaders Suspend U.S. Church Over Gay Marriage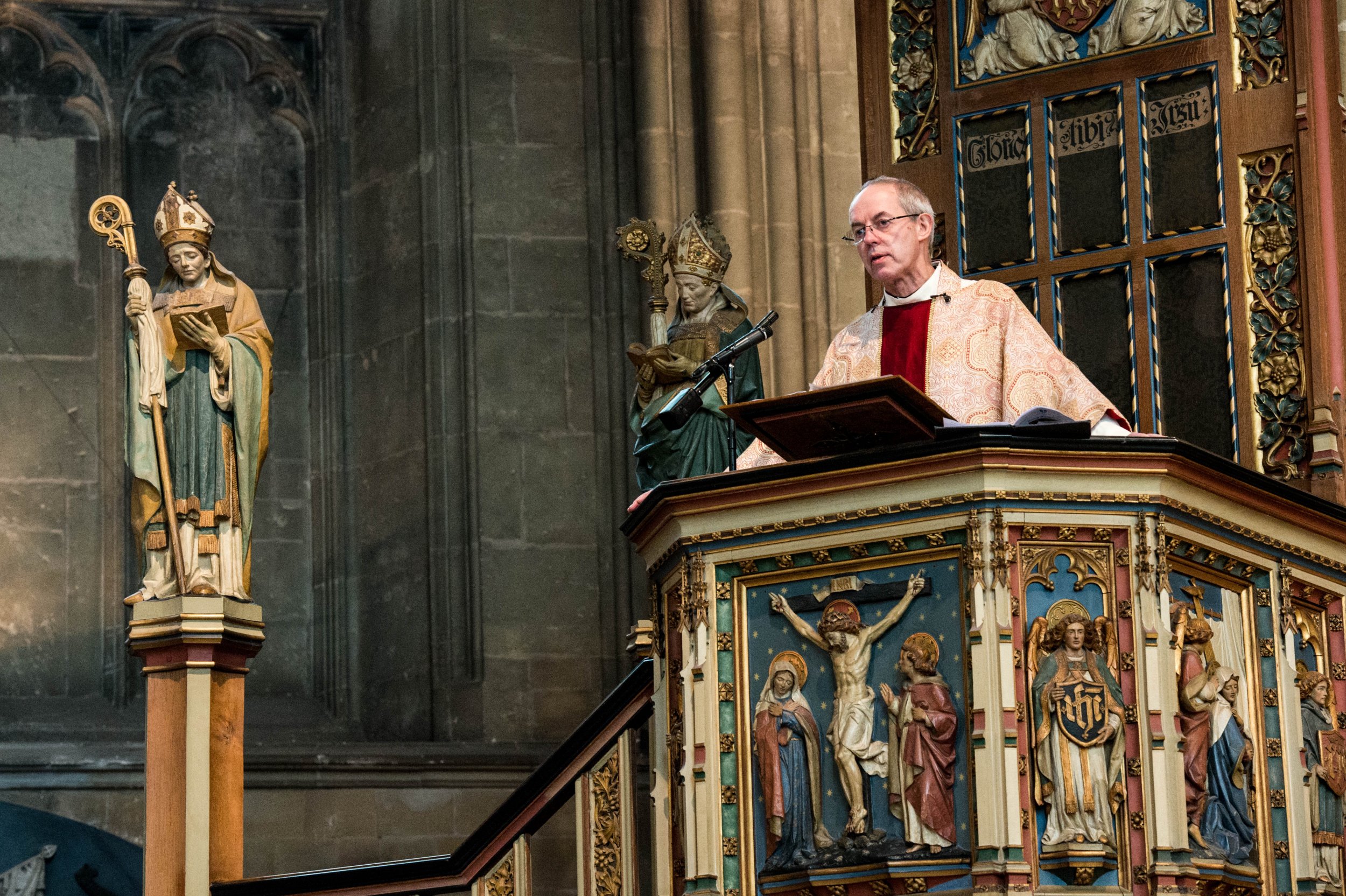 The Anglican Communion has suspended its U.S. branch for three years over its support for same-sex marriage, The Guardian reported.
Leaders of the global faith group made the statement on Thursday after four days of talks chaired by the Archbishop of Canterbury. The U.S. Episcopal Church voted in July 2015 to authorize its clergy to perform same-sex weddings and to change the church's definition of marriage to include homosexual relationships.
In a statement, Anglican Primates—which refers to the chief archbishops from Anglican churches around the world—said that developments in the U.S. church "represent a fundamental departure from the faith and teaching held by the majority of our Provinces on the doctrine of marriage" and have caused "further deep pain throughout our communion."
The Primates recommend that the Episcopal Church no longer be allowed to represent the Anglican Communion on interfaith bodies nor be able to vote on matters of Anglican doctrine or practice. The suspension will last for a period of three years.
According to The Guardian, the meeting pitted the U.S. church against African branches of the Anglican Communion, who oppose same-sex marriage. The Archbishop of Uganda, Stanley Ntagali, walked out of the Canterbury meeting after his request that the U.S. and Canadian churches "voluntarily withdraw from the meeting and other Anglican Communion activities until they have repented of their decisions" was denied.
Jayne Ozanne, a representative of the liberal Christian group Accepting Evangelicals, told The Guardian that she was "deeply shocked by the statement," which made no acknowledgment of "the deep pain these decisions will cause" for LGBT Christians.
The Anglican Communion is the world's third-largest body of churches behind the Catholic and Orthodox churches, with around 85 million members in 165 countries, according to The New York Times.