Oil is Angola's Trump Card for International Success, and the New President Must Bring About Reform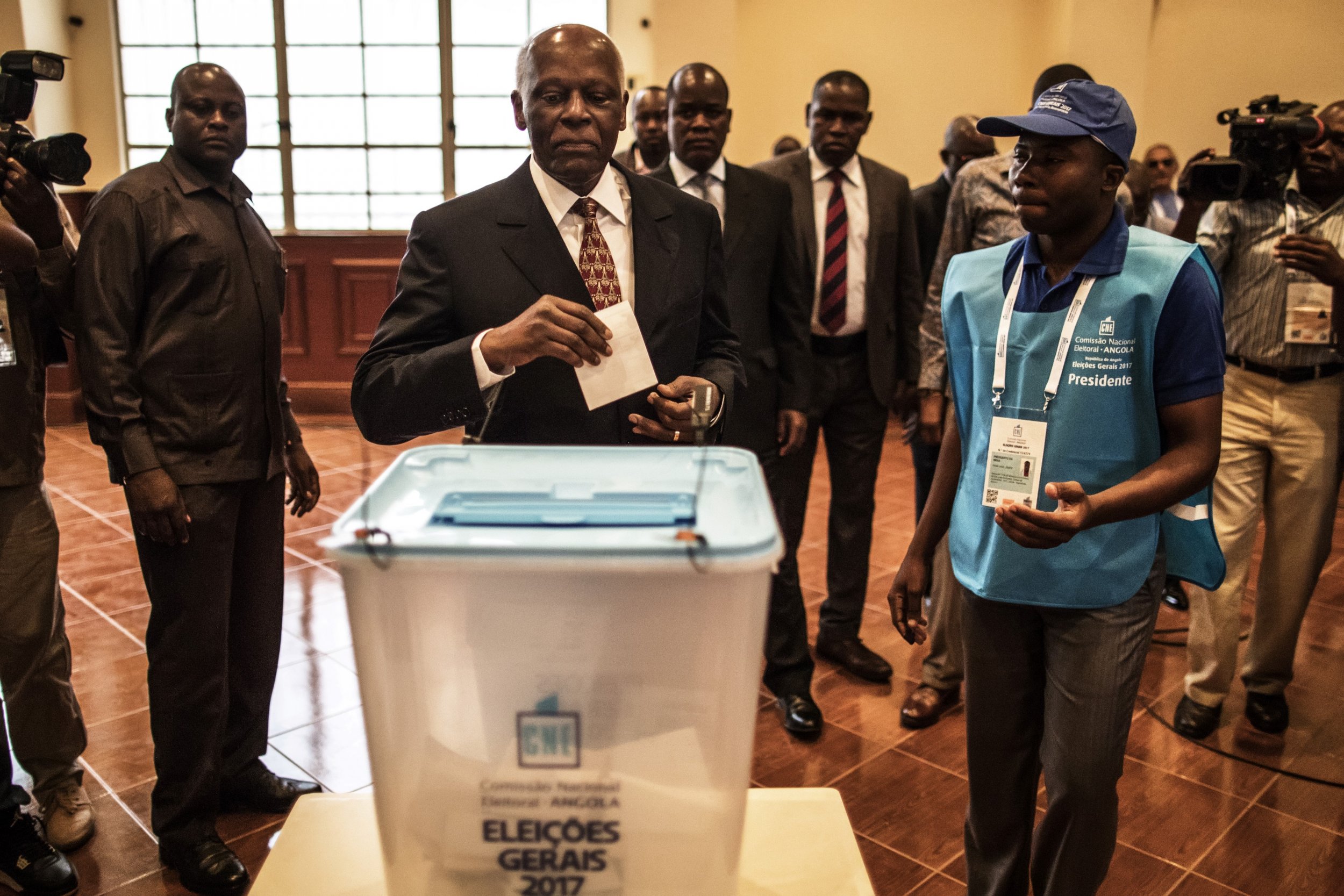 An era will end in the southern African state of Angola on Wednesday. One of the continent's longest-serving leaders, President José Eduardo dos Santos, will step down after 37 years in power. What happens next is significant not only to Angola, but to Africa and the world, particularly those dependent on Angola's vast oil reserves.
Angola's international strategic importance is built upon oil. Many international oil companies operate in Angola, including U.S. supermajors Exxon and Chevron. Due to U.S. shale oil and gas production, there has been a sharp decline in American demand for Angola's oil and Luanda, Angola's capital, is increasingly reliant on Beijing and other Asian partners as markets. It is the top African exporter to China with 99 percent of its exports to China being petroleum products.
But American deepwater oil production know-how and U.S. oil service companies remain the bedrock of the Angolan oil industry. One great historical paradox was that even during the Cold War—when the governing People's Movement for the Liberation of Angola (MPLA) was a Soviet ally and backed by Cuban soldiers, while the U.S. was backing anti-MPLA rebels in Angola—the government still allowed American companies to pump oil in Angola for international markets, with protection provided by Cuban troops. Even now, Angola remains strategic enough for Washington to have invited the governing MPLA's presidential candidate, João Lourenço, to visit the U.S. for an official red-carpet visit in May.
Angola depends largely on the offshore petroleum industry for 50 percent of its GDP and 75 percent of government revenues, but since 2015 has faced severe economic setbacks due to the significant global drop in oil prices. Despite government rhetoric about economic diversification away from oil, the reality is that Angola's current policymakers have done little and remain addicted to the substance. In 2015 they had expected oil prices to rebound within 18 months, only to find that the heady days of $100 for a barrel of oil may be over for good, and that the new normal price is half that.
Angola's new president will need to quickly focus on the country's oil and gas future. The ruling MPLA has governed since independence in 1975. It will likely win a majority again in these elections and Lourenço will be sworn in as Angola's president. On top of the need to attract fresh investment in the oil and gas industry, he will face another pressing, and connected, issue: The reform of the banking sector and a linked corresponding banking crisis for U.S. dollars.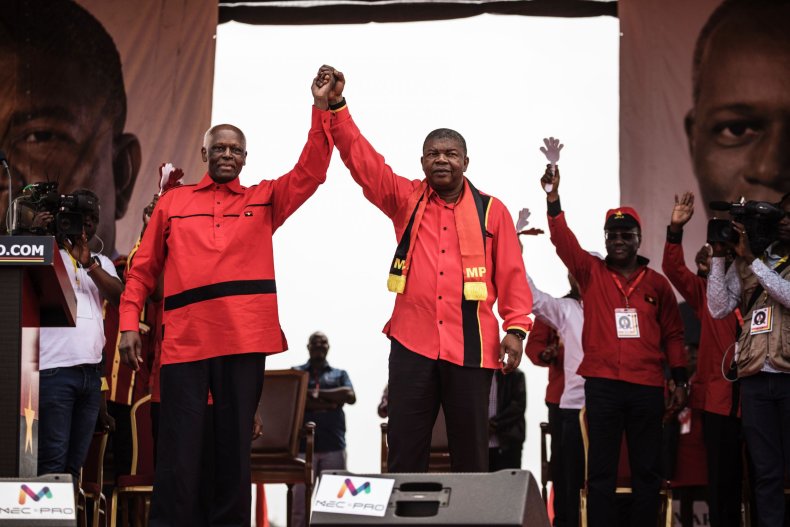 Banking sector reform will be more straightforward, especially if Angola's institutions are empowered to provide credible oversight. The government has placed restrictive measures to counter capital outflows and prohibits the physical withdrawal of dollars from banks, although the oil and gas industry has been somewhat sheltered from this. Many suppliers are not protected and are owed money. Take the international airlines as an example: IATA reported in June that Angola owes 12 airlines $477 million, the second-worst offender globally after Venezuela. Foreign diplomats currently spend much of their time in Luanda lobbying for payments of outstanding invoices issued by their private sector.
The acute foreign exchange liquidity crisis is not just about many corresponding banks not trusting their Angolan counterparts, but is also a response to the decline of oil prices and the overall cash crunch. The long-term solution is to diversify the economy away from oil dependence but, for now, the oil and gas industry is the main source of government funds and will need to be nurtured and reformed.
The appointment of the outgoing president's daughter, Isabel dos Santos, to lead this restructuring as head of the national oil company Sonangol in June 2016 resulted in some initial progress and streamlining, but this has now stalled. Hopefully, this will pick up after the elections, as there have been no green field developments in Angola's offshore oil blocks recently. Currently eight active rigs are active in Angola, down from around 25 in 2014. Without new projects being sanctioned, Angola's oil production will have plateaued by 2019 and will then sharply decline by an average of 11 percent up to the next election in 2022.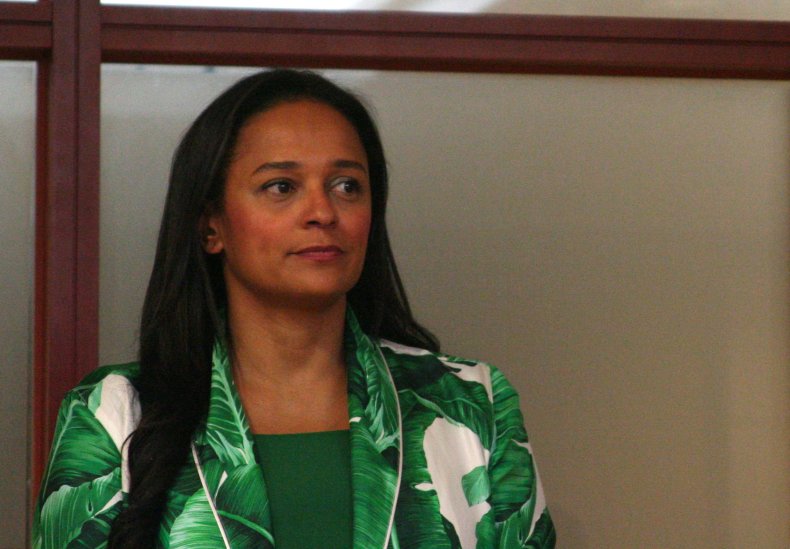 Sonangol has already enacted new legislation to try and attract new investment, but as yet it has remained unused as the legislation remains ambiguous. Gas fiscal terms are keenly awaited as they could help stimulate IOC interest in investing in established gas reserves. Sonangol needs to incentivize new exploration as it is now much cheaper—around $55 million per well—to conduct deepwater oil drilling in Angola. Currently, oil and gas exploration capital investments are going elsewhere, to Senegal and Mauritania and Mozambique.
Many reforms in Angola will be slow. In the long term, Angola should introduce credible policies to reduce addiction to oil and diversify its economy. Short term, Angola's new president has no choice but to focus on Angola's economic lifeblood once he has taken office.
Several international oil firms and a number of oil service companies are considering exit strategies from Angola but this is not inevitable. A successful transition from the Dos Santos era to a Lourenço presidency will require a competitive oil and gas industry that slows down oil production decline and encourages and grows gas.
Alex Vines in head of the Africa Programme, Chatham House and a senior lecturer, Coventry University.