'Angry' About Harvey Weinstein, Ben Affleck Has a History of Shady Behavior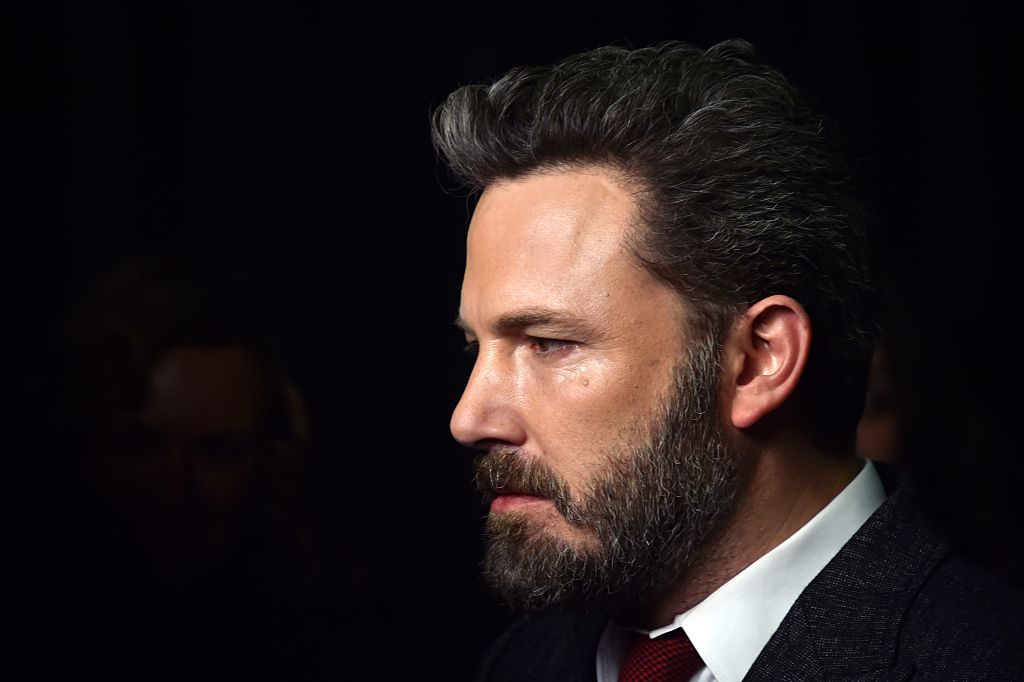 After 13 women detailed graphic accounts of sexual assault and misconduct from Harvey Weinstein in a New Yorker article on Tuesday, actor Ben Affleck spoke out against the man who launched his Hollywood career (Weinstein produced Good Will Hunting, which Affleck wrote with his pal Matt Damon). In a Facebook statement, he wrote that he was "saddened and angry" by the claims of Weinstein's harassment, and that the "additional allegations of assault" left him feeling "sick."
That was ironic coming from Affleck, a man who has apologized to One Tree Hill actress Hilarie Burton for "inappropriate behavior," following her claims that he groped her on MTV's Total Request Live in 2003. Furthermore, Rose McGowan, one of Weinstein's accusers, called Affleck a liar, writing on Twitter that he had known about the alleged abuse. "'GODDAMNIT! I TOLD HIM TO STOP DOING THAT' you said that to my face," McGowan wrote in her tweet.
Hours after Affleck posted his statement on Facebook and Twitter, NYC writer Shanice Brim tweeted that Affleck "grabbed Hilarie Burton's breasts on TRL once. Everyone forgot though."
Burton responded, "I didn't forget."
"I was a kid," she wrote. "I'm so impressed with you brave ones. I had to laugh back then so I wouldn't cry."
Burton shared a video of the TRL opening where she makes the claim that Affleck "tweaked her left boob." Affleck confirmed the incident on Twitter. "I acted inappropriately toward Ms. Burton, and I sincerely apologize," he wrote.
But that's not his most egregious display of sexual harassment. Earlier this year, a video surfaced of a 2004 Affleck interview with Canadian TV personality Anne-Marie Losique. The actor is seen cuddling, nuzzling and pawing her breasts as he promotes the film Jersey Girl.
For much of the interview, he tries to convince Losique to take off her shirt. "They would like the show better if you did it topless, wouldn't they?" he asks. "You usually show a lot more cleavage than this. What's the story?"
Losique is known for conducting sexually suggestive interviews, and she once told the Los Angeles Times in a 2001 interview that her relationship with Affleck goes way back. But even if they knew each other, his behavior is outrageous. When Losique tries to deflect him, responding that cleavage would be inapropriate—"It's Sunday morning," she says, laughing and hiding her face—Affleck replies: "It's Sunday morning? That never stopped you before from getting them titties out. Who are you trying to fool? You could be in church and have that rack on display." Wow.
Affleck's behavior gets more disturbing, if that's possible. He eventually concludes with, "All you want to do is have sex. You don't want to talk. You don't want to hold me. It hurts my feelings." Losique is notably embarrassed throughout the interview. She spends much of it covering her face and subtly pushing Affleck's hands away from her chest.
Harassment claims are not new to the Affleck family. Younger brother Casey has settled multiple lawsuits regarding sexual assault and misconduct. Cinematographer Magdalena Górka said in court documents that she was fielding a "daily barrage" of unwanted advances on the set of a film, and at one point found him in her bed, uninvited, in the middle of the night. Ben Affleck has never commented on his brother's allegations.