Angry Dads: Coming to a Screen Near You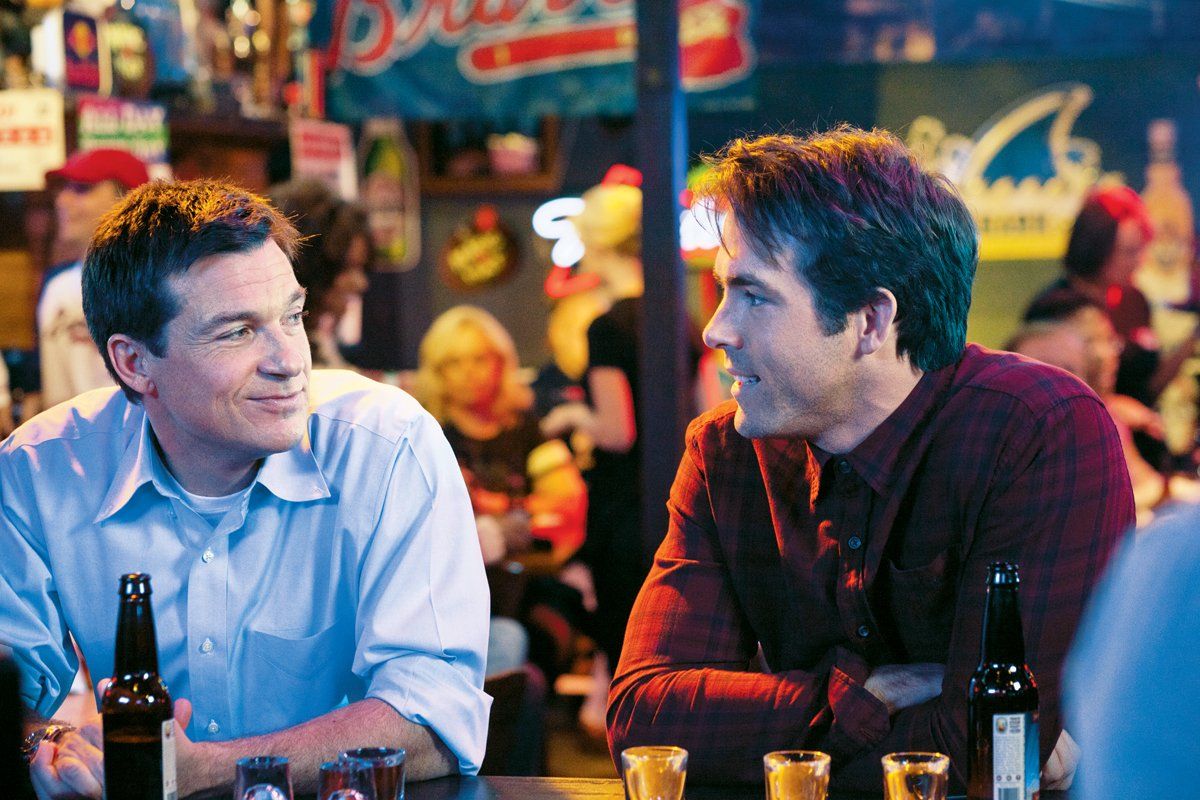 American dads have never had much to complain about. For decades—make that centuries—they were one-act parents, their main physical role completed at conception, and their main financial one performed at arm's length. But as fathers have begun to share the hands-on work of raising children, a kind of emotional geyser has begun to erupt in the male mind. Just as the narrative for mothers has evolved from "Baby bliss!" to I-feel-like-a-bad-mom confessionals, now fathers' stories are skipping from new-dad contentment to soul-weary tirades.
We've already seen the shift on bookshelves, where the cliché of crying at the birth of a child (a staple of dad lit circa 2007) has curdled into "the odd Murderous Impulse" (Michael Lewis's 2009 memoir, Home Game) and, most recently, "hot crimson rage" (Adam Mansbach's satiric children's book, Go the F**k to Sleep) produced by actual parenting.
Now the disgruntled American dad is coming to the screen, too. The Change-Up, in theaters Aug. 5, is perhaps the purest test of the rising temperature on father's side of the bed. Jason Bateman plays Dave, an overworked lawyer and father of three who compares raising kids to "living with little mini–heroin addicts." They're "laughing one minute and they're crying the next, and then they're trying to kill themselves in your bathroom for no good reason. They're very mean and selfish and burdensome, and they burn through your money and they break s--t."
Meanwhile, his friend Mitch, played by Ryan Reynolds, is an underemployed tomcat. One young lady comes over to his apartment nude but for a long coat. Another calls only at 3 a.m. Then the two men wake up in each other's bodies, and the married man's fantasy of the good life supposedly begins.
But does it? The Change-Up, with its image of whipped-cream bikinis lost to diapers and gross domesticity, is an especially twisted (albeit funny) contrast between single life and married with children. Yes, bringing up baby is a drag, and men now report as much stress and unhappiness in parenthood as women. In June, Boston College released part two of its series on "The New Dad," a survey of nearly a thousand high-achieving fathers. The takeaway: men are pulling longer hours at home and office alike, leaving scant time for fun, let alone screwing around.
This unprecedented fatherly woe is also hitting prime time. In Up All Night, an NBC show debuting this fall, Will Arnett, the smugly awesome single man from Arrested Development, is a fragile stay-at-home father. He searches the supermarket aisles, blubbering alongside his infant daughter: "I can't find the cheese!" Dads have always been television's biggest doofuses. Remember Raymond? Everybody loved him. But as a parent, he wasn't a full partner.
Now that more guys strive to be share-the-load types, we can expect a glut of dyspeptic-dad media in years to come. But there is solace for the fathering kind. Just as parenthood isn't nearly as poop-smeared as it appears here, single life—at least the free--floating orgy advertised by beer companies and Ryan Reynolds movies—isn't nearly as sex-filled. The sad truth is nobody is having much fun—as both The Change-Up and Up All Nightultimately seem to understand. Reynolds's paramours aren't nearly as exciting as they initially appear. And Arnett's character asks his overworked wife, "Are we dead?"
The answer is yes, sort of. Just not as entertainment.