Angry Florida Judge Berated a Chronically Ill Defendant in Court Who Died Days Later
A Florida judge fiercely berated a chronically ill woman in court who complained of breathing difficulties. Three days later the defendant died.
The public defenders office said on Sunday that Broward County Circuit Court Judge Merrilee Erlich scolded Sandra Faye Twiggs, 59, after she described her ailments and breathing difficulties.
Judge Ehrlich had filed her retirement papers a few days before the exchange, and will not return to a courthouse, reported the Associated Press citing Broward Chief Administrative Judge Jack Tuter.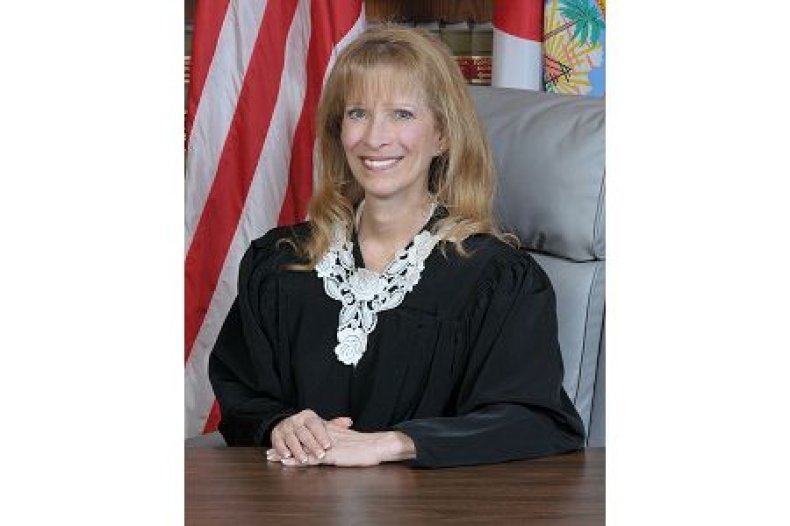 According to the defendant's family she was suffering from asthma and chronic obstructive pulmonary disease.
In a video, the judge is heard saying, "Ma'am, I'm not here to talk to you about your breathing treatment!"
The judge repeatedly interrupted Twiggs, telling her to listen.
"Ma'am, don't even say yes. Just listen," she said.
Judge Ehrlich's bevavior was so excessive that Broward's elected public defender, Howard Finkelstein, had demanded that she be banned from the criminal courthouse.
"It is not appropriate for anyone to endure that kind of treatment," Finkelstein's chief assistant, Gordon Weekes, told the Miami Herald. "All that was required was a bit of patience, and a bit of respect to allow this lady to speak, to gather herself and to breathe."
Instead, Twiggs died "and never had the opportunity to have her dignity restored," Weekes said.
Twiggs was in court last Sunday over a domestic squabble, in which she was accused of scratching her 19-year-old daughter in a fight over a fan. She was released without bond on a domestic violence charge. On returning home, she was distraught over how she had been treated in court.
According to CBS Miami, she told her sister, Anna Lee Twiggs: "'They treated me like a dog in the courthouse. They didn't let me talk. The judge was so cruel. I needed a treatment,' and [Sandra Faye Twiggs] just kept on gasping for air as she was telling me this and she was so devastated."