Angry Mom Says She Was Told Not to Breastfeed Near Mall's 'High-End' Shops
An Australian mom has taken to Instagram to share her recent negative experience while breastfeeding her son at a local mall.
According to ABC News, Shannon Laverty was visiting Gold Coast's Pacific Fair Shopping Centre on Saturday when she reportedly stopped to breastfeed her three-week-old, Shep.
"I sat down on the public lounge area in front of the concierge desk and when my son was latched on my breast, this woman came running over," explained Laverty to ABC News. The concierge staff member reportedly asked her, "Excuse me, you know there's a facility for that?'"
The woman reportedly also told Laverty that in the facility, "there's...hot water and milk powder so you don't need to use your body."
"My jaw just dropped, and I said, 'I'm fine here,'" Laverty recalled.
Notably, the mom of two says she was sitting in the luxury section of the mall, near a number of "high-end" stores. According to Laverty, the woman told her that even if she wasn't going to use the mall's breastfeeding facility, she would still have to move locations.
"If you're not going to use the facility, I'm going to ask you to move on from here because, as you can see, there are stores like Louis Vuitton and Gucci, so you'll have to breastfeed somewhere else," the employee allegedly said.
In response, Laverty simply told her that she was fine where she was before continuing to breastfeed. "It took me three times of saying no for her to walk away," she told the news outlet.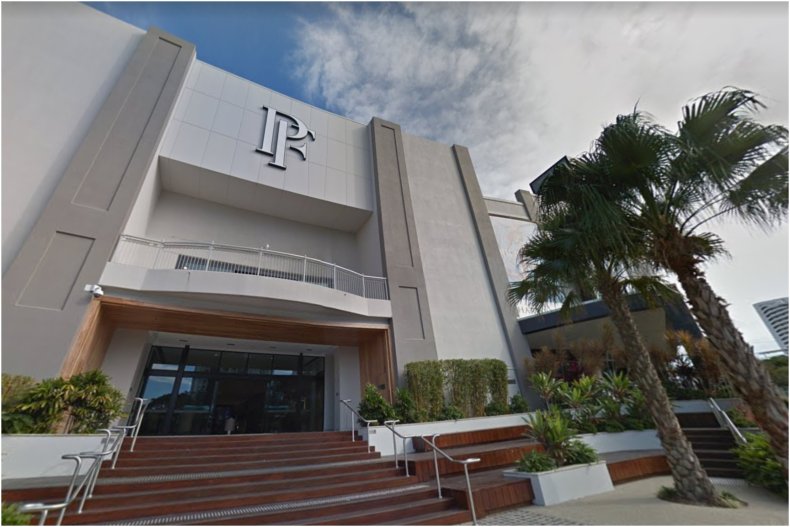 Laverty took to social media to further express her frustration with the experience.
"You may think that your words intimidate us, beat us down, wilt us, break us. but it's those EXACT (extremely unwarranted) words that create a movement," she wrote in her Instagram caption.
She added, "To the concierge today, your [sic] lucky I'm a stronger mama the second time around."
It appears that Laverty is planning some sort of event in response to the incident: "To Pacific Fair," she wrote, "we'll see you on Friday @9am outside Kiehls. With our glorious breasts, our feeding children and our wide smiles." She added in her Instagram Story on Tuesday that the "peaceful breastfeeding sit-in" was open to anyone supporting the cause.
Newsweek attempted to reach out to Laverty for further comment but did not hear back in time for publication.
Pacific Fair has since released an apology, according to ABC News, noting that the employee's behavior "doesn't meet our standards of customer care." However, they also claimed that the incident resulted from a "misinterpretation" and that it "has always been [their] policy that mothers are free to breastfeed anywhere at Pacific Fair".
"Unfortunately while a member of staff was attempting to explain the various options available at the centre, there may have been a misinterpretation which caused offense to the customer," explained a mall spokesperson. "[Laverty] was never required to move on whilst feeding."
They added that the mall is "truly sorry" for Laverty's experience and will be using it as an opportunity to "re-educate" staff on the shopping center's policies.
"Pacific Fair is also grateful for the opportunity to reaffirm our position that breastfeeding mothers are welcome to breastfeed wherever they are most comfortable."