Dog Running as a Republican in Kansas Governor Race Has Bid Rejected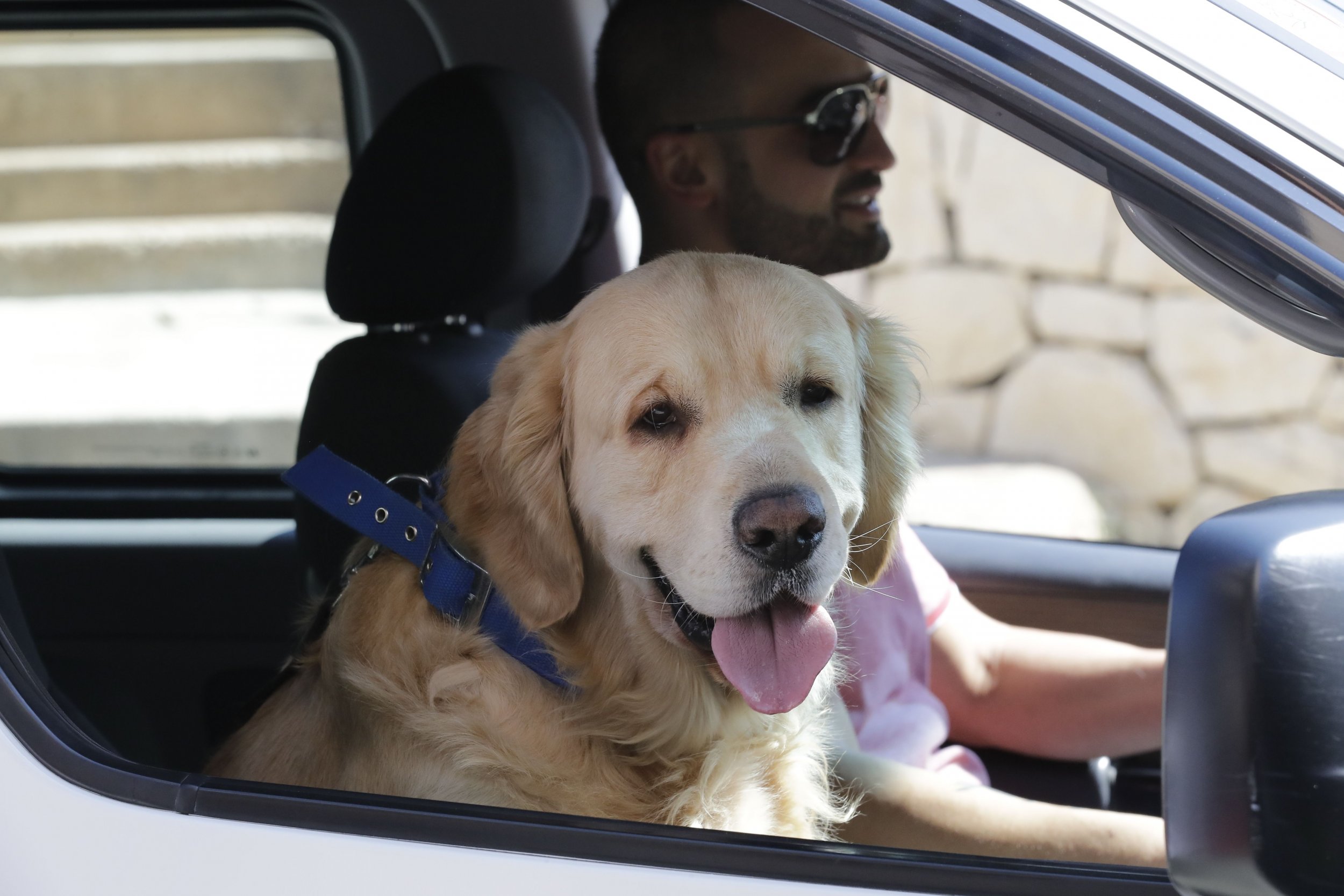 A dog's application to run in the Kansas gubernatorial race has been rejected, despite his owner insisting he has all the qualities necessary to be a governor.
An application submitted on behalf of Angus the wire-haired Vizsla suggested the three-year-old pooch would run as a Republican, but was turned down by the Kansas Secretary of State's Office, which told the Associated Press a dog could not carry out the role.
Angus's owner Terran Woolley filed the paperwork for his beloved pet over the weekend, after reading about a rule that saw six teenagers apply for the race, because there were no guidelines stipulating a lower age limit for candidates.
On investigating the situation, Woolley discovered there was also nothing barring animals from entering the race, although his attempt to prove it was possible for a dog to take up the mantle of governor was thwarted before it got off the ground.
"I do believe he is a caring, nurturing individual who cares about the best for humanity and all creatures, other than squirrels," Woolley told AP of his pet and former gubernatorial hopeful Angus.
Officials are currently discussing the possibility of introducing age restrictions to the election after the teenagers—who cannot yet vote—announced their candidacy.
Teens between 16 and 18 years old currently make up about a third of the entrants for the race, NPR reported, prompting the introduction of a bill that would bar under 18s from running for state office, although it would not affect the 2018 race.
"If you are an adult in the eyes of government at age 18, you can serve in the military, you can do just about anything you want," Republican Representative Blake Carpenter, who introduced the bill, told the Kansas City Star.
"As of right now, inmates can run. I also saw reports of people saying that cats and dogs could run," he added, in a comment that would surely have been appreciated by Angus.
Dog Running as a Republican in Kansas Governor Race Has Bid Rejected | U.S.