Independent Angus King Will Still Caucus With the Democrats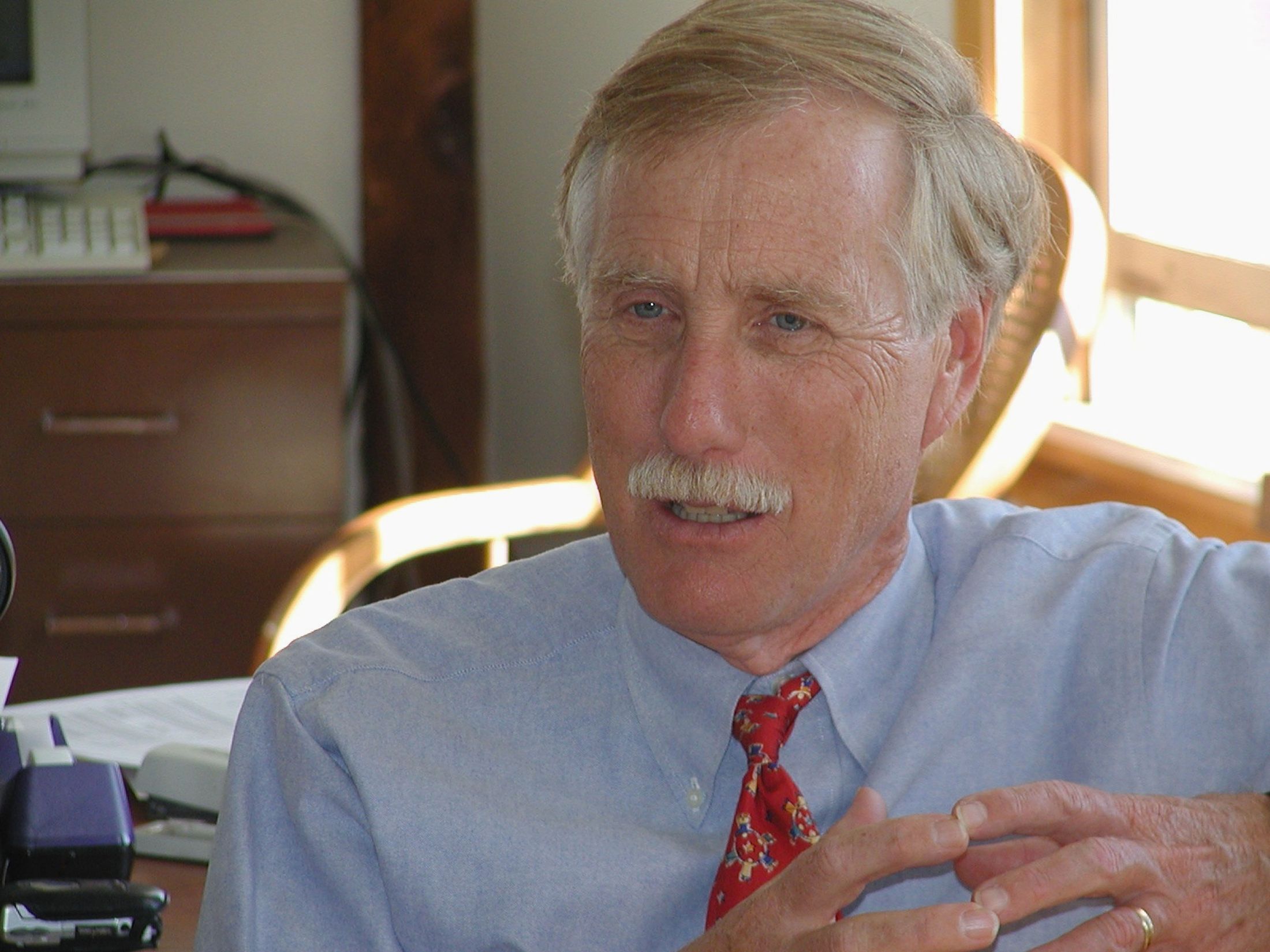 Independent Maine Senator Angus King will caucus with the Democrats, he announced in a press conference today in hometown of Brunswick, Maine.
King currently caucuses with the Democrats, but, before the midterms, he suggested he might be willing to caucus with Republicans if they they took the Senate. King said his decision would be based on what is "best for Maine," the Portland Press Herald reports.
King also endorsed two Republicans for election in the 2014 midterms: Susan Collins for Maine's other senate seat, and Lamar Alexander for senate in Tennessee. This move lead some to believe King might switch sides when Republicans take control of the Senate next year.
King's decision to caucus with the Democrats means Republicans will have an effective majority of 54 seats.