Anheuser-Busch InBev, SABMiller Reach Deal to Merge into Giant Beer Company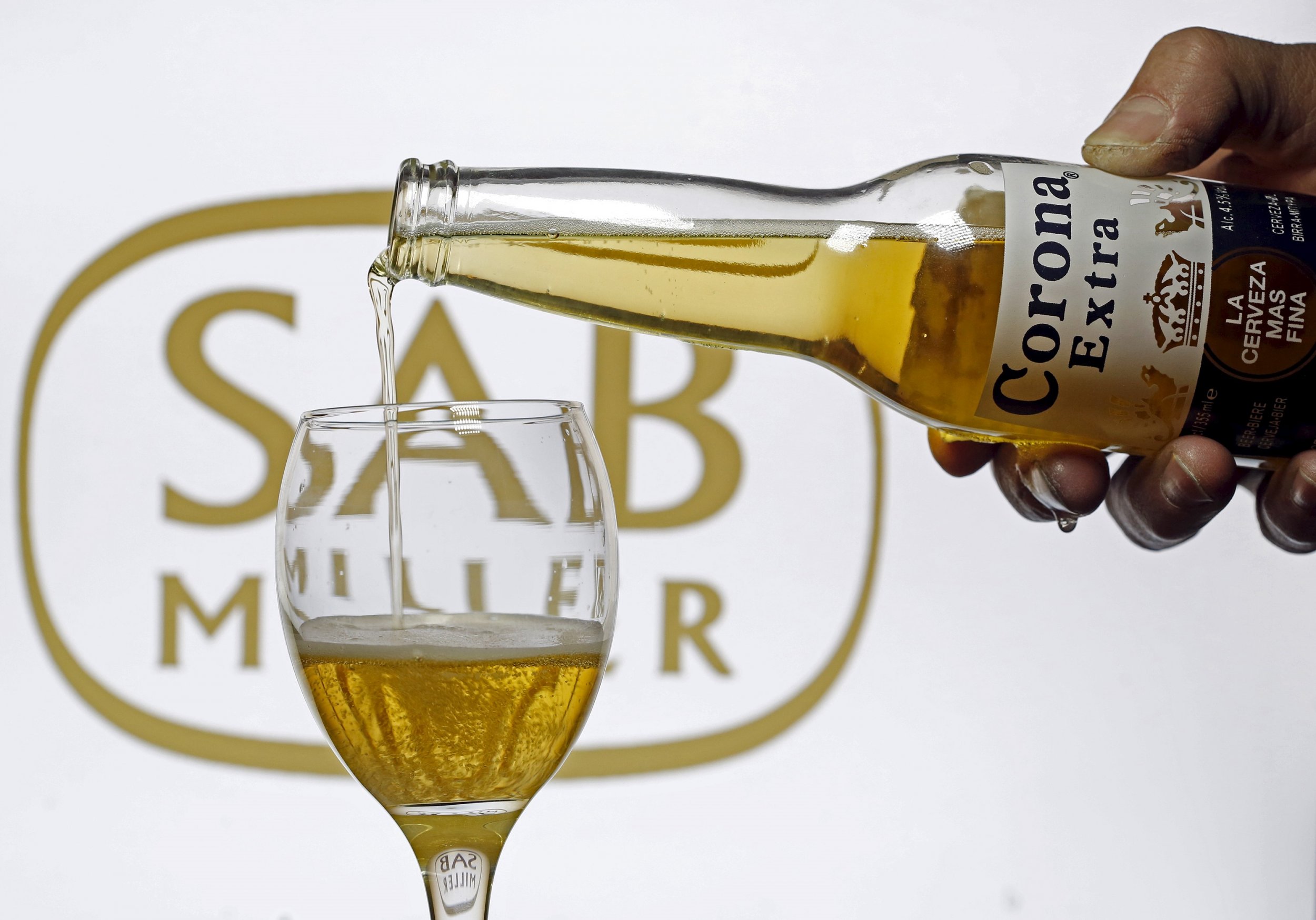 Anheuser-Busch InBev and SABMiller, the world's largest brewers, will merge to become one giant beer company.
The two beer makers on Wednesday announced that they have reached a deal for ABI to buy SABMiller for more than $105 billion, one of the largest mergers in corporate history.
The transaction, which came after about two months of talks and several rejected offers, will bring together the Belgium-based ABI with its main rival, which is based in London. The new superbrewer will bring together hundreds of brands under one roof, including Budweiser, Corona and Stella Artois with SABMiller's Coors, Peroni and Pilsner. Post-merger, the company is expected to sell one in every three beers worldwide.
As part of the deal, ABI won't own SABMiller's U.S. business, selling its rival's MillerCoors division and the Miller Global Brand Business to Molson Coors.
Eric Berzins, founder of Fort Hill Brewery in Easthampton, Massachusetts, said some small brewers are worried because distributors might choose to stop carrying craft brands.
"I definitely see this as a tool to make the industry a little more competitive," he tells Newsweek. "It's definitely going to shake things up."
But Brian Shurtleff, co-founder of Bog Iron Brewing in Norton, Massachusetts, said his company is too small to be affected.
"If you're a fan of that kind of beer, you're still going to be, and your user experience isn't going to change," he tells Newsweek. "If you're a fan of craft beer and that's not what you drink, I question whether anyone cares."
The deal is expected to close later next year.