Anheuser-Busch InBev and SABMiller Merger Would Create Beer Titan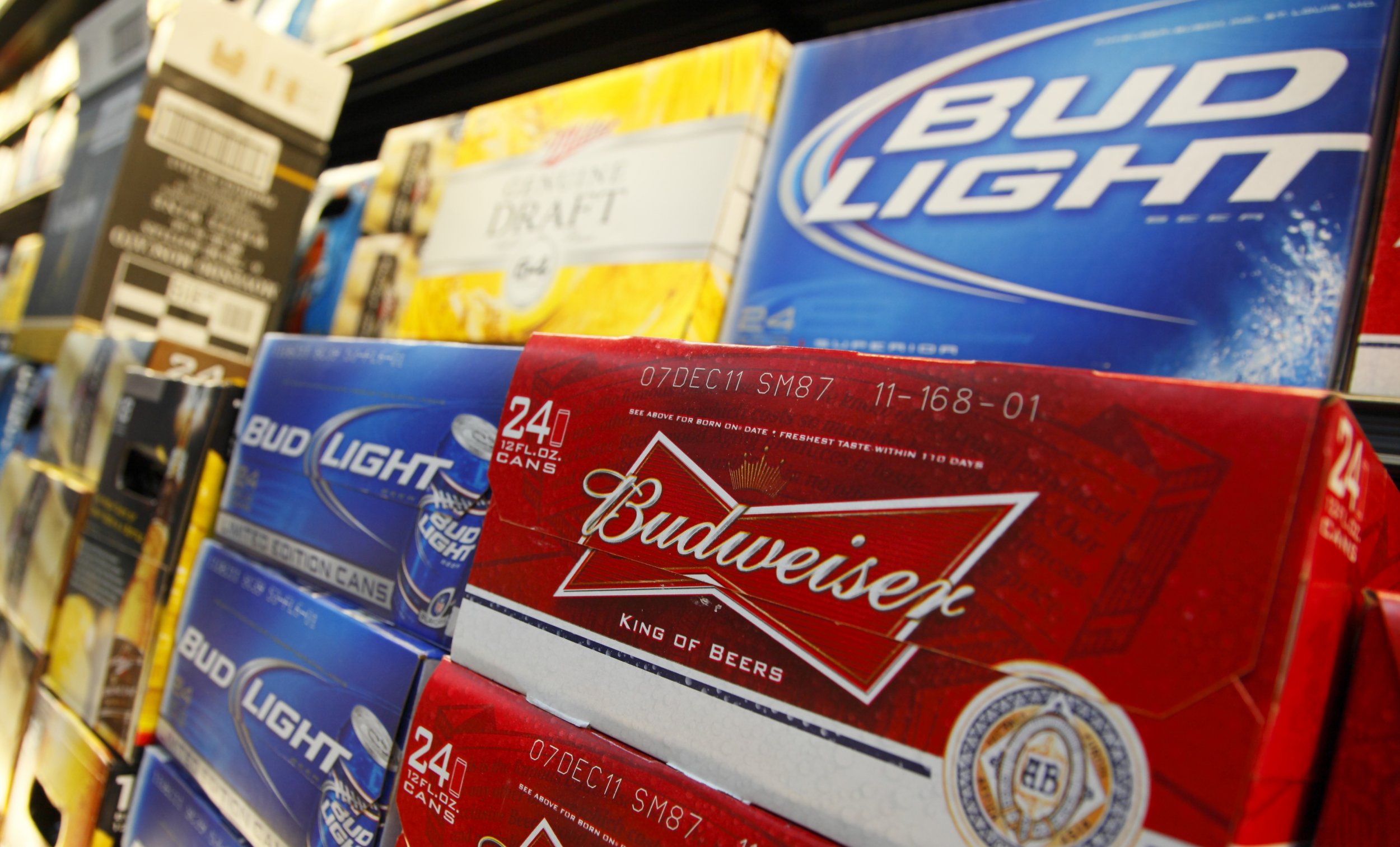 The world's largest brewer, Anheuser-Busch InBev, wants to purchase the world's second-largest brewer, SABMiller, both companies announced Wednesday.
Anheuser-Busch InBev, a Belgian company, brews the America's best-selling beer, Bud Light, as well as Stella Artois, Corona and Michelob Ultra, among others. SABMiller, a British-South African company, brews Miller Genuine Draft, Miller Lite, Blue Moon and the champagne of beers, Miller High Life, among others. Together, the two companies account for around 30 percent of all beer brewed worldwide and 70 percent of the beer market in the United States, according to The Wall Street Journal.
The board of SABMiller announced Wednesday morning it had been approached by Anheuser-Busch InBev, which "informed SABMiller that it intends to make a proposal to acquire SABMiller." But "[n]o proposal has yet been received" and the board of SABMiller "has no further details about the terms of any such proposal," it said in a statement. In a separate statement, Anheuser-Busch InBev confirmed it had approached SABMiller.
The potential deal could take up to a year to complete, the Journal reported.