Woman Denies the 1,000 Animals She Kept in Her Home Were Malnourished or Neglected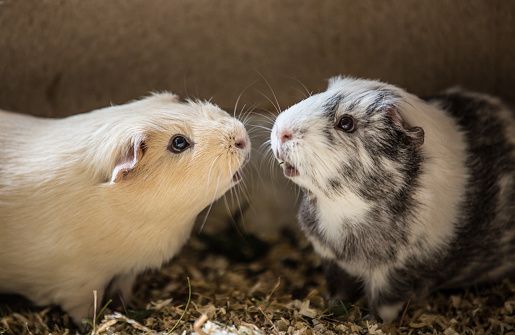 A woman in eastern Iowa is denying that the estimated 1,000 animals she kept in her home were malnourished or neglected.
Authorities in Vinton, Iowa, executed a search warrant for the home on Tuesday to investigate suspected violations of city ordinances involving dangerous animals, the Des Moines Register reported. Officers estimated they took in 1,000 animals inside the house and attached garage, including gerbils, guinea pigs, rabbits, rats, mice, hedgehogs, chinchillas, turtles, fish, birds, hamsters and a ball python, police said.
The police department called the number of animals discovered "extraordinary," and said they found several dead animals in various states of decomposition or stored in a freezer.
Barbara "Babs" Galkowski, the homeowner, told the Des Moines Register on Wednesday that the animals were not neglected or starving, and that she takes in rescue animals and breeds and shows guinea pigs. Galkowski also accused the authorities of over-exaggerating the number of animals who lived with her, her husband and their children ages 5 to 14.
"It was devastating," she said. "My daughter screamed. Those animals are like their children."
But veterinarians who removed and assessed at least 900 of the animals told police many of them were malnourished, dehydrated and were living in overcrowded conditions that were heavily contaminated with excessive amounts of fecal matter. The Humane Society also said there was evidence that some of the animals had surgery by an untrained person. Galkowski also denies this.
Preston Moore, director of the Cedar Valley Humane Society, said the shelter has never brought in this many animals at once in its 117-year history. He expects the number will rise to over 1,000 animals after some of them give birth.
Galkowski has said the search warrant was "bad timing" because she recently received a large number of rescue animals but has not cleaned their cages for a few days since she came down with the flu. She said she only adopts the animals and is working on getting her license.
Galkowski said she has been receiving death threats since news broke about the animals in her home.
"They say my children will die. I should go to hell," she said. "That we should never have animals."
Galkowski and her husband, Marshall, also own 13 horses in Shellsburg, Iowa, but authorities determined the horses were in good condition. Police are still investigating and have not determined whether any criminal charges or civil sanctions will be filed.