'Animal Crossing: New Horizons' Nintendo Direct Recap: Everything We Learned
Arguably the most-anticipated Nintendo title of early 2020 is Animal Crossing: New Horizons.
The popular community-building franchise is finally getting a new mainline game for the Nintendo Switch, and fans are understandably excited. So much so, in fact, that Nintendo wanted to give the upcoming game its own Direct presentation to lay out the information players need when they journey to their own island in March.
There was a lot of details and features revealed during the presentation, and we've compiled them all in one place.
Here's everything we learned from the 25-minute Animal Crossing: New Horizons online presentation.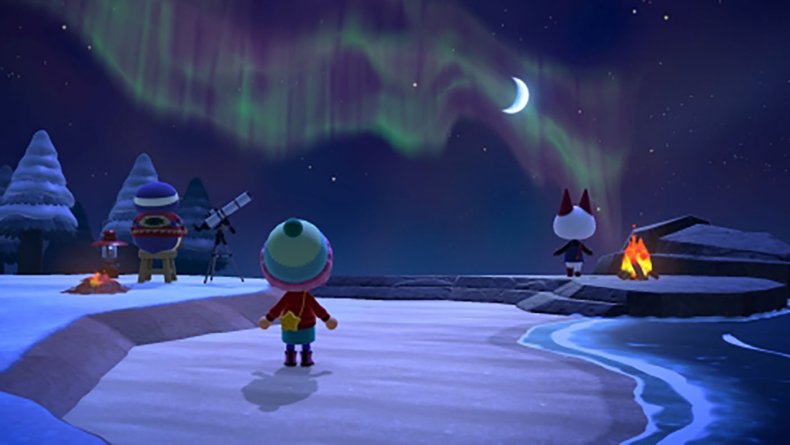 Once you arrive, players choose the type of island they want. There will be various landscapes to choose from.
Players can select to live in the Northern or Southern hemisphere. You'll experience all four seasons no matter where you go. The Northern Hemisphere will be in Spring when the game is released.
Each season brings new activities, like gathering seeds and leaves in the fall and building snowmen in the winter.
When starting out, players will receive a tent to place on the island. You'll also be tasked with placing tents for your guests.
Facilities
Resident Services is there to support your daily needs. It's open 24 hours and you can purchase goods and sell unwanted items. You'll also gain helpful advice.
This is also where you can craft a variety of items. But players will need to purchase a DIY recipe first so you can learn to build them.
Craft items from materials by following recipes.
You can then customize furniture or decorate with your own custom designs.
The Airport is the second facility. It can be used year-round and 24 hours a day. You can use the local wireless or internet to invite other players to your island. You can also visit other islands using this facility.
Up to eight players can visit one island at one time.
There's an in-game postal service to interact with other islands and residents.
Special Services
Aside from your tent, Nook Inc will provide necessary items for your stay.
The NookPhone is a device that has standard apps like a camera, but more apps will be added in the future to help you.
Mr. Nook will give a special broadcast at the beginning of each day with possible daily activities and other helpful information.
The Mileage Program allows players to perform tasks for miles, which can help pay for the getaway and in-game items.
There are dangerous creatures like wasps and scorpions. You can get medicine at resident services.
Nighttime offers interesting aspects like finding ghosts.
Castaways come on shore, and you can help them.
The Rescue Service app will help you if you're lost on the island. You'll be transported back to your tent.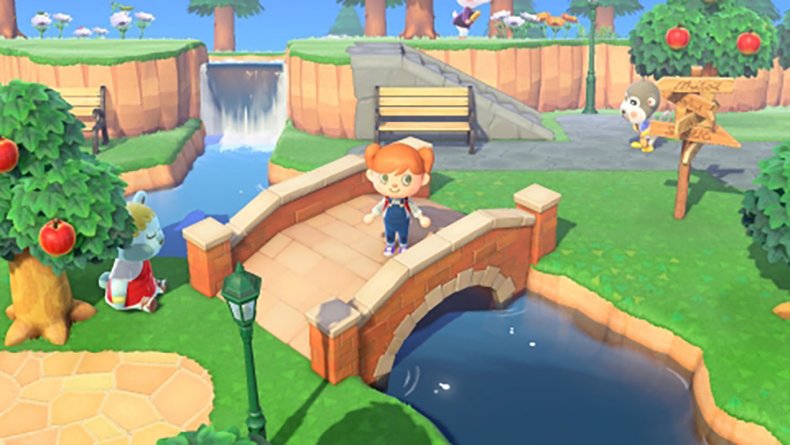 Optional Extras
Players can build a house, which you can pay for at your own pace. Houses offer more room to store your items.
Nook Miles tickets let you travel to distant islands. The travel is different each time you do it.
Party Play allows up to four residents to explore the island together. The one who calls the party is the leader, with the others following them. You can swap the assigned leader. Any items found will be stored in the recycle box which you can pick up later.
The Nintendo Switch Online app will get NookLink. This service allows you to scan QR codes of custom designs from New Leaf or Happy Home Designer games. You can download them using this app.
You can also use the app to text or voice chat with other players. This service will begin shortly after the release of New Horizons.
FUTURE UPDATES
Additional facilities are planned for the future including a Museum, shops of goods you can't craft yourself, a tailor for clothes and a campground where you can invite guests for recreational purposes.
The housing business will continue to expand, allowing players to remodel.
Traveling merchants will arrive on your island and sell items that can't be crafted.
Events like fishing tournaments and bug contests will be planned.
Free updates will include seasonal guests and more.
Constructing bridges and slopes will allow you to cross rivers and other obstacles. Once you've done enough developments, you'll get a permit that will allow you to pave your own pathways. You can also modify rivers and cliffs.
FAQ
One Switch can hold up to eight people on one shared island. Each user can register one resident, and each resident can build their own house.
The game supports amiibo figures and cards from the Animal Crossing series. This will bring guests to your campground.
You can go to Photopia to have photo shoots with these characters.
Dodo Code allows players to visit friend visits. You can't use tools like axes when visiting friends islands, but if you become "best friends" then you can use these items to help your friend.
New Horizons is not supported with the Switch Online cloud save, but there will be a way to backup your save file sometime after launch.
There will be free updates after launch including seasonal events. The first free update will be March 20, and there's a celebration for Bunny Day in April.
Animal Crossing: New Horizons is available for Nintendo Switch March 20.
What did you think of the latest Direct? Let us know your thoughts in the comments section.