'Animal Crossing: New Horizons' Summer Update Adds Swimming and Much More
Now that summer has officially begun, Animal Crossing: New Horizons is getting its villagers ready with a brand new update that allows for swimming, diving and much more.
Starting July 3, a new update will add fresh features and characters to the Nintendo Switch game. Some of these features were teased in earlier data mines, but Nintendo has officially confirmed what players can expect in the month of July.
They even put out a handy trailer that shows players what they'll be able to do in the next month.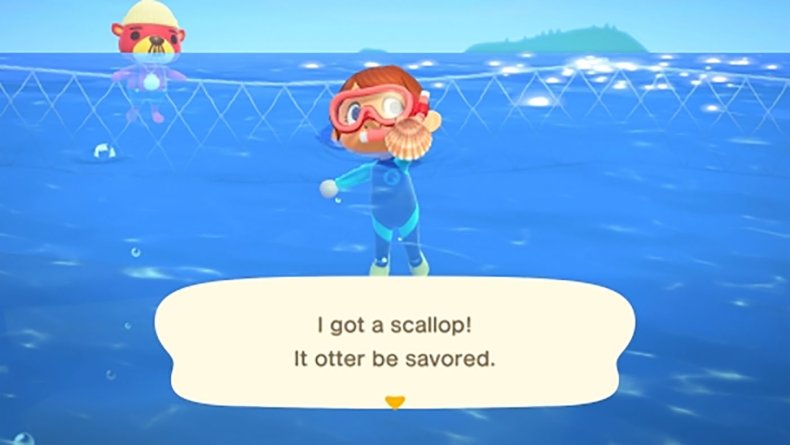 The first new feature is the ability to swim and dive. Your main character will learn to swim and dive in the rivers and ocean that surround your island. While doing so, players can scoop up sea creatures that inhabit your island's ecosystem.
A Sea Star, Sea Anemone, and a Spotted Garden Eel were examples of new creatures that you'll be able to discover while diving. Players can even bring some of the creatures and add them to your museum, so be sure to check in with Blathers for a donation when you can.
Another item you can find while diving is scallops. These are a favorite of a new character that will inhabit your island named Pascal. If you find one, Pascal will ask if he can have it. Share it with him and Pascal will give you one of his mermaid-themed DIY recipes.
One of the DIY recipes shown in the trailer is a mermaid dresser, but another shot shows other mermaid/shell-themed furniture and clothes like chairs, tiaras, dresses and more.
Frequent players already know that Gulliver is a frequent—albeit annoying—visitor to your island. The washed-up fowl will continue to appear on your island, but in July he'll be wearing something different. Gone is his seafaring attire; instead, Gulliver will be wearing pirate clothing. Help him get back on his feet and you'll receive a special reward.
The second Summer update in Animal Crossing: New Horizons will arrive in early August. Details and a specific date were not given, but we'll learn more in the final days of July. In the meantime, get out there and complete some fun activities.
Animal Crossing: New Horizons is available now for Nintendo Switch.
What do you think of the first Summer update in Animal Crossing: New Horizons? What do you hope to see in the second update in August? Let us know in the comments section.