Puppy Bowl 2019: Time, How to Watch Online, Live Stream the Game, See the Roster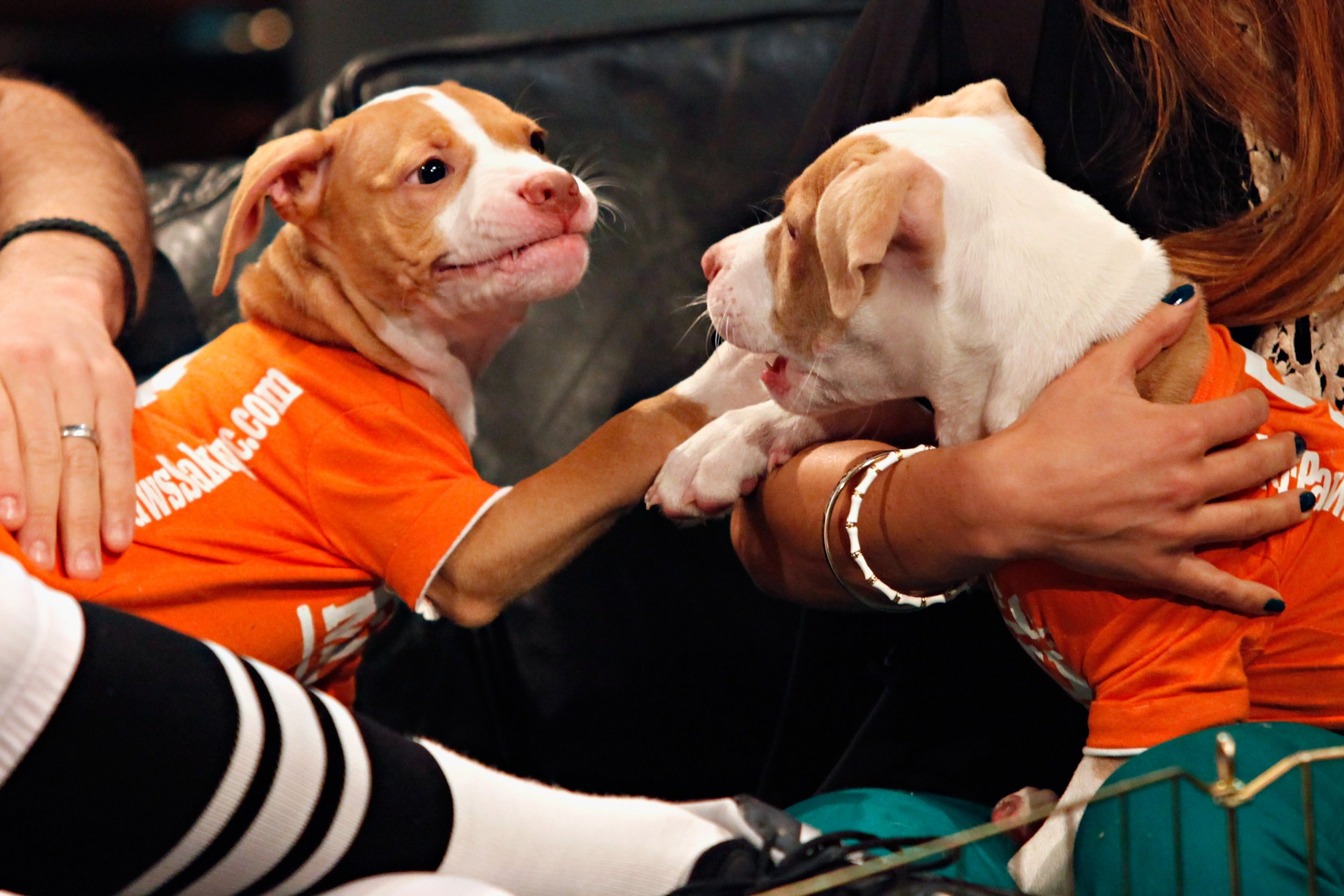 While some football fans look forward to the Super Bowl each year others look forward to the game played by fewer professionals, the Puppy Bowl. The game is in its 15th year and will be broadcast Sunday afternoon at 3 p.m. EST.
Each year the puppy bowl is played by dogs and cats that are up for adoption and over the past games all of the animals involved have been adopted, according to Animal Planet. "Animal Planet continues this tradition this year with a new set of adorable animals that are ready to tumble and fumble into their new homes across the nation," according to the channel.
The Puppy Bowl referee Dan Schachner will be doing the game again this year as he has in the eight years passed. The Super Bowl doesn't happen until 6:30 p.m. EST so anyone who wants to watch the pups play but is also a football fan doesn't have to compromise or miss one for the other, they can simply be watched back to back. The Patriots are playing the Rams during the Superbowl but the Puppy Bowl will be more friendly competition among adorable dogs.
The Puppy Bowl game is broadcast on Animal Planet and the pregame show is already available online for anyone who wants the inside scoop on the game ahead of time. The starting lineup of the adorable pups is available on the Animal Planet site already with the pups split between Team Fluff and Team Ruff.
Watching the Puppy Bowl could be hard for those without a cable package or a login to stream it online. But there are a few ways that anyone can sign up for trials with live television stream services to get access to watch the fluffy friendly competition.
Anyone with a cable subscription can login online or they can watch on live television. But those without may have to get creative.
There are live streaming options available with free trials. Hulu Live TV includes Animal Planet and there's a one week free trial available to new customers who have never used their trial before. The can sign up for the trial online on the Hulu TV website.
Direct TV Now also has Animal Planet included in its packages and a free week trial available to new customers online as well.