Elephants Are Legal Persons and Deserve To Be Free, Group Claims in Court Petition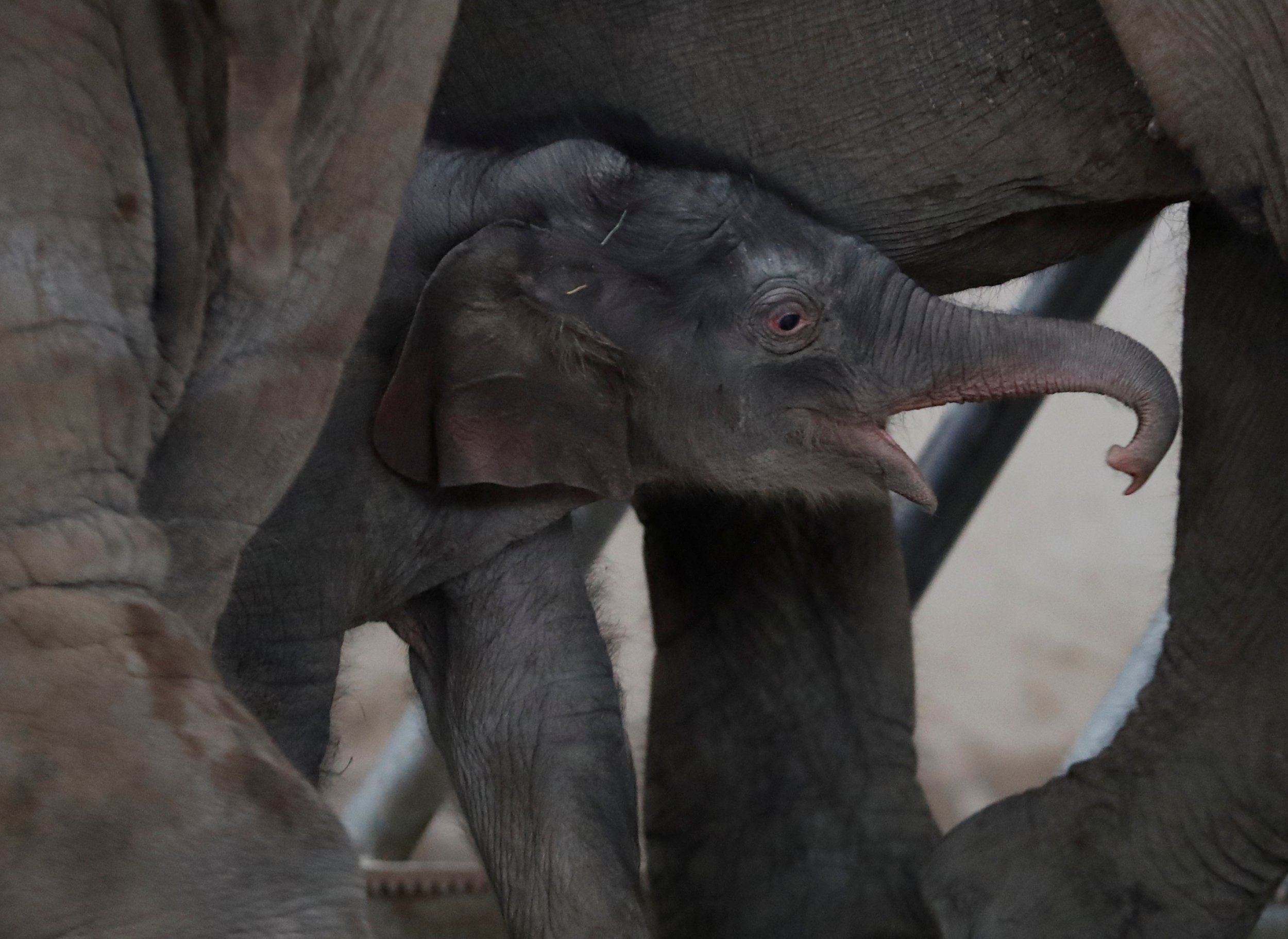 Elephants have a right to liberty and should be freed from a Connecticut zoo, a court petition filed on Monday argued.
The Nonhuman Rights Project, a legal nonprofit, filed a petition for a common-law writ of habeas corpus in Connecticut on Monday in the name of Beulah, Minnie and Karen, three female elephants kept at the Commerford Zoo in Goshen, Connecticut. Newsweek has obtained a copy of the petition.
Citing multiple scientific experts, the group contended that elephants were self-aware, autonomous beings capable of expressing empathy towards others, thus making them legal persons.
As such, elephants were deserving of "freedom, the company of others of their kind and their natural habitats." Commerford Zoo, the group argues, was detaining the elephants against their will.
"The person who is detained—the person being an entity—cannot go into court and say 'Let me out,'" Steven Wise, an attorney and the founder and president of the organization, told the Connecticut Law Tribune on Monday. "Certain animals are autonomous, elephants among them."
Commerford Zoo did not immediately respond to comment.
The legal group contended that "person" and "human being" had never been synonymous; rather, it was up to the courts to define who—or what—constituted a legal person.
They argued that changing the definition of "personhood" to match shifting morality and scientific research was an American legal tradition, as courts had shifted the definition of "personhood" many times in the past. Notably, it was the courts that changed the status of enslaved people from "things" to "persons," thus granting them rights they had been long denied.
"The historic struggles over the legal personhood of human fetuses, human slaves, Native Americans, women, Jews, and nonhuman entities have never been over whether they are human, but whether justice requires that they count in law," the petition stated. "That Beulah, Minnie, and Kare are elephants does not mean they may never count as 'persons' for any purpose."
If the Nonhuman Rights Project is successful, a judge in Connecticut will issue a hearing that will bring Commerford Zoo into the courtroom to defend their right to hold the elephants.
Earlier this year, a New York state appeals court ruled against the group's 2013 habeas petition for Tommy and Kiko, two captive chimpanzees. The court concluded that chimpanzees are undeserving of legal personhood because their intellectual and emotional capabilities "...do not translate to a chimpanzee's capacity or ability…to bear legal duties, or to be held legally accountable for their actions."
But similar nonhuman animal rights cases have been successful in other parts of the world.
In 2016, a court in Argentina granted the writ of habeas corpus and declared Cecilia, a chimpanzee held in captivity, a "non-human legal person" with "nonhuman rights." The court ordered that she be transferred to a sanctuary in Brazil.
"Animals as things is not a correct standard," the court ruled.
For Wise, Cecilia brought momentum to the movement. "We are asking the courts to make a leap, but we're not asking them to invent something new," he told Newsweek.