The Trump Family Likes to Kill Animals. Can Lara Trump Get Them To Stop?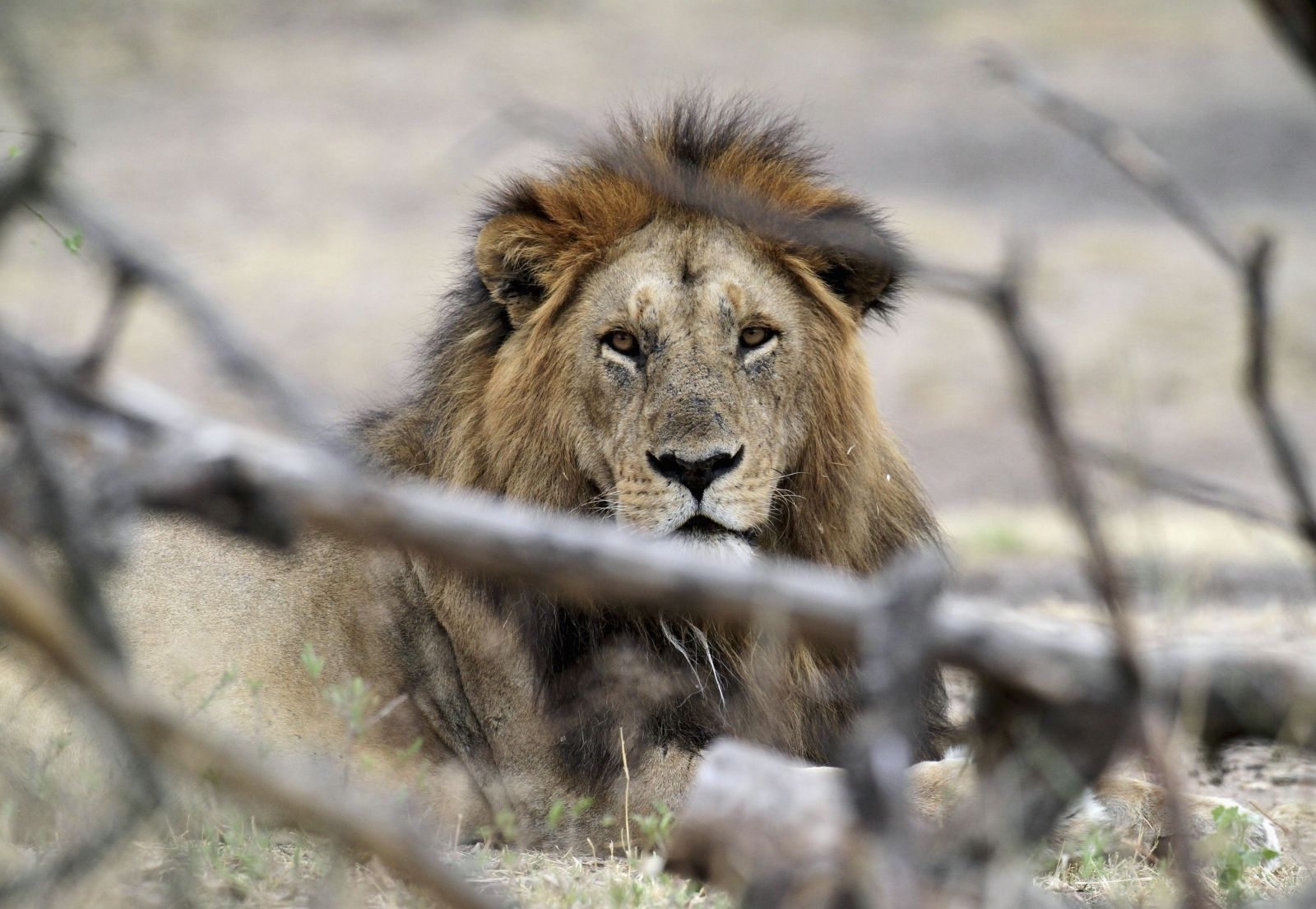 An animal rights group has asked Lara Trump to fight trophy hunting—although her husband, Eric Trump, is an avid trophy hunter himself.
Earlier this week, the animal rights group NYCLASS (New Yorkers for Clean, Livable and Safe Streets) sent a missive statement to the media, directed to Lara Trump in her position as host of the TV show Real News Update. They plan to bring the full letter to Trump on February 3 in New York City during an event called the Worldwide Rally Against Trophy Hunting.
In the statement, the group asked Trump to "start small by imploring your family to disentangle their passion for marksmanship and their interest in majestic wildlife. And then we urge you to use your considerable standing to influence national policy."
Trump's husband, Eric, and her brother-in-law, Donald Jr., both sons of President Trump, sometimes hunt wild animals. Their kills, as seen in hunting photographs that hit the internet in 2012, include an elephant, a jaguar, a civet, a cape buffalo and a large antelope called a kudu.
Trump, on the other hand, has good standing with animal rights activists. The Washington Examiner even wrote in October that she "leads the fight for animal advocates." She led a "Pets-for-Vets" campaign that aimed to match war veterans with shelter dogs. She has also taken on more controversial proposals, such as the preservation of wild horses under the jurisdiction of the Bureau of Land Management.
Trophy hunting may prove to be an entirely different game, though, as Trump's family has a controversial history of supporting it. Not only does her husband take trophy heads and hides from African animals, but her father-in-law, the president, attempted in November to lift a ban on importing trophies from hunts of certain African animals. The Trump administration cited economic benefits and described trophy hunting as a "conservation method" as the reasoning. Soon after, President Trump reversed the decision to lift the ban, which remains in place.
NYCLASS is a group that primarily focuses on banning the use of carriage horses in New York City streets, but they turned their focus to trophy hunting as the Worldwide Rally Against Trophy Hunting approaches. NYCLASS will be at the New York City location for the event.
"The event will begin outside of Eric and Lara Trump's apartment building," Executive Director of NYCLASS Edita Birnkrant told Newsweek over Facebook Messenger. "I will deliver the letter in full then and there."
In their letter, NYCLASS cited a November study in the Proceedings of the Royal Society B which found that legal trophy hunting can lead to culling of the fittest animals, weakening the population, but some still argue the practice is ultimately good for animals.
The animal rights organization suggests that if people want to "shoot" African animals, they should take pictures instead. In their letter, the group even made an offer to Lara Trump, saying, "Our organization, NYCLASS, is happy to send your family top-of-the-line cameras if they promise to put their guns down and leave the leopards, and other animals in Africa, alone."