Animal Shelter Creates Hilarious Bio for Cat Called Dave
An animal shelter has gone above and beyond to help an adorable cat by the name of Dave find his new forever home.
In a heartwarming post shared to Reddit by u/Justice_Bananas, cat lovers were given a glimpse of the hilarious bio created by staff to help the friendly feline impress any prospective new owner.
Described as an neutered adult male brown tabby born sometime between 2016 and 2018, it's in the bio's "More information" section that the most amusing and affectionate snippets can be found.
"Look at him," the profile reads. "He's a perfect Dave. The kind of Dave who's quiet, calm and sometimes overlooked, but is the best neighbor on the block."
Not content with extolling the virtues of Dave, the writer then proceeds to detail some of the very specific things that makes this Dave the perfect Dave.
"Dave will snow-blow your drive before you come home from a winter vacation, so you can drive right into your garage," the bio states.
"Dave will keep an eye on your house every day when you take the kids to California for a week."
The profile continues: "He'll shop-vac your carpets and set up fans when the sump pump quits and your basement floods a little bit, two days before you are due to fly home.
"He'll call your shared insurance guy, take pictures, get everything cleaned up, and not tell you until you get home, because he doesn't want to ruin your trip."
Finishing with a flourish, the bio concludes: "He always has an extra beer in the fridge for a buddy and he tells the best fishing stories. Adopt Dave. He's too good for this world."
Liked more than 14,000 times on Reddit, the post has sparked plenty of comments, including one rather obvious question.
"Did Dave write this?" GrimCrowXXX asks.
"Yes," replied Psyko_sissy23.
Some disagreed.
"Nope," Artsap123 declared. "Written by a guy. A guy with a friend named Dave."
Others had theories of their own.
"What if Dave is named after his friend?" Fair_Bys_7130 pondered.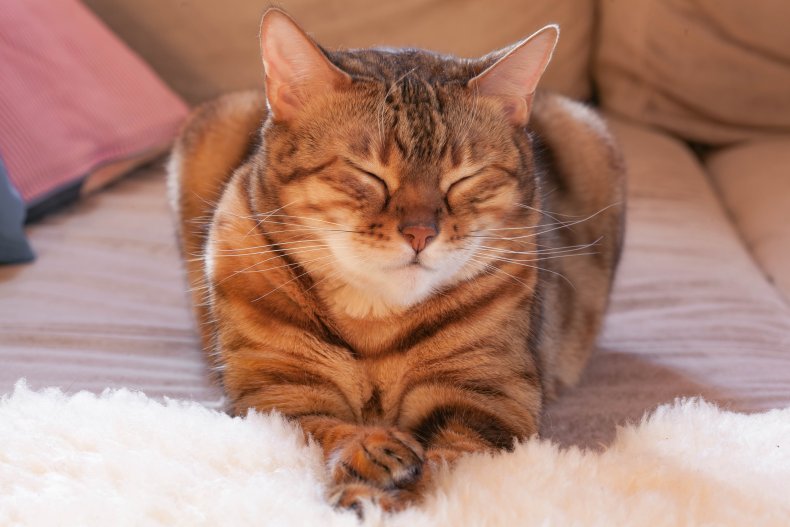 While Dave's creative bio was the source of much amusement to some, it provided a little inspiration to others.
SnooMacarons3685 wrote: "Just suggested him to my friend in Grand Forks who has been thinking about getting a chill cat. Dave looks chill af."
At that point original poster Justice_Bananas returned to the thread to share a link to the Cats Cradle Shelter in Fargo, North Dakota where Dave is currently residing.
One of 54 cats residing at the shelter, each has their own unique profile offering important information and sweet details on every one of the sanctuary's furry residents.
Cats like Barnacle, who is described as "not quite as clingy as a true barnacle...but not far off" or Cinderella who "dances around her room on her tiptoes and loves to be swept off her feet for a kiss or two."
Other highlights include a cat named Han Solo. "Look how handsome he is," his profile says. "A real swashbuckling heart-breaker of a cat with his great hair and crooked smile."
A no-kill shelter for rescued cats and kittens where residents live in colonies of 6 to 10 cats depending on compatibility, Cats Cradle Shelter was established with the air of creating "a more humane and compassionate world one cat at time."
Newsweek has reached out to the shelter for comment on Dave and his fellow feline residents.