Hundreds of Animals Saved in Rescue Mission From Rat-Infested Shelter
Animal rescue organizations across the country are helping to find new homes for more than 300 animals after an Arkansas shelter was shut down and its director charged with 285 counts of animal cruelty for keeping cats and dogs in appalling conditions.
The Humane Society of the Delta in Helena-West Helena was shut down last week after police discovered the way in which the shelter was looking after animals. Director Reta Merritt Roberts was arrested and charged after officers found rats infesting the property, animals in filthy cages and others running loose around trash, living in the stench of urine.
Police were originally called to the property by the city's water department, who were attempting to collect a debt of over $29,000. After discovering the state of the shelter, they also heard from volunteers who reportedly complained about the mistreatment and alleged physical abuse of animals, and then a search warrant was issued.
According to the reports, the volunteers told police that dogs that had been relocated elsewhere had been found to have suffered from heartworms and parvovirus.
"Operation Shutdown" is being led by non-profit Animal Rescue Corps and the BISSELL Pet Foundation.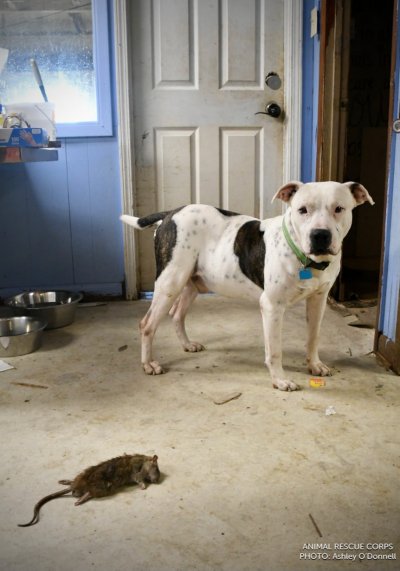 "A shelter that was once a champion for animal welfare, and fought hard against animal cruelty and inhumane treatment, has since developed into a place of animal hoarding, maltreatment, and worse," said Helena-West Helena Mayor Mike Smith. "The purpose of this facility was originally set up to be the animal control for our city and our county and that has failed miserably in recent years."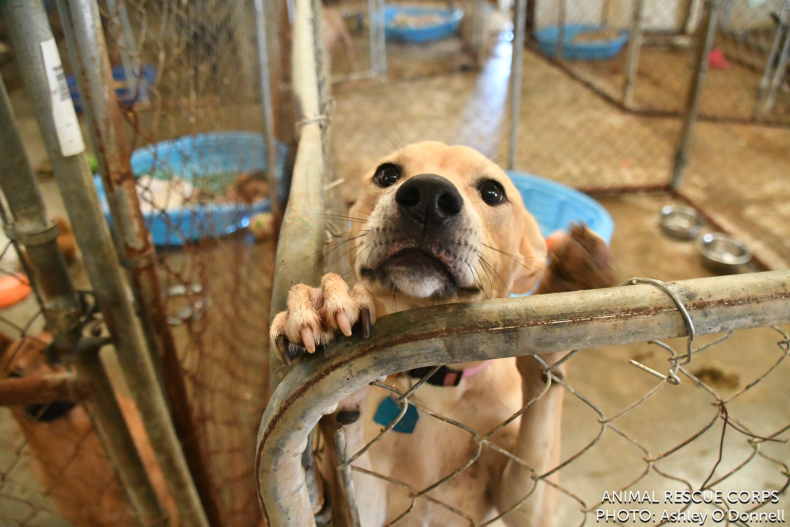 The ARC and the BISSELL Pet Foundation are being helped by the Humane Society of Tulsa, Nashville Humane Association, Cabot Animal Services, Humane Society of Independence County, Arkansas Pet Savers, Animal Rescue New Orleans, ALIVE Rescue Memphis and Memphis Animal Services. The organizations will transport the cats and dogs to new homes around the country.
"These conditions are grim. Animals should not live in these conditions," said Tim Woodward, executive director of ARC. "I've seen the rats, I've seen the dangerous kennelling, rough objects, barrels of trash, standing water -- there's no end to the problems here. The sick, neglected, and overcrowded animals living here deserve so much better."
"BISSELL Pet Foundation and our partners came to Arkansas with a simple mission, and that was to save these lives and rescue them from these conditions," said Cathy Bissell, founder of BISSELL Pet Foundation. "We are extremely grateful for all of the partners who were part of this major effort, and especially to Animal Rescue Corps who made room for many of these special pets to give them a second chance at life."
The organizations are taking on the health testing, microchipping and other efforts for the health of the pets. Each and every one will get a full veterinary examination, vaccinations and any other needed medical treatments.