Animal Welfare Group Rescued Siberian Tigers From a Syrian Hell, Now They Call France Home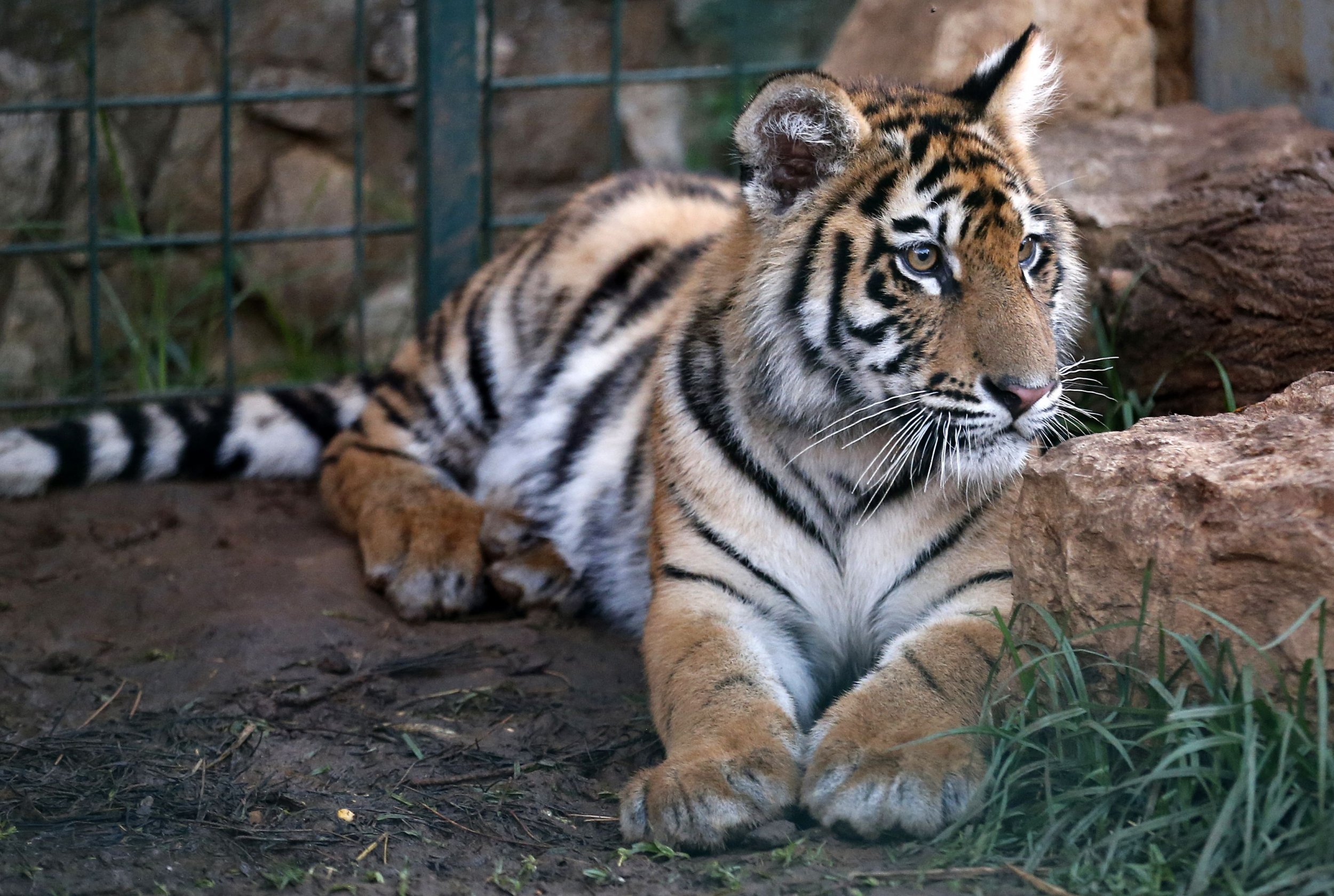 Three Siberian tiger cubs have found a new life in Europe after an animal welfare NGO rescued them from the brink of being smuggled into war-torn Syria and resettled them in France.
The animals arrived in the country Tuesday. Their new home is the Tonga Terre D'Accueil sanctuary near Lyon, in central France, Agence France-Presse (AFP) news agency reported.
Their relocation comes after staff at Beirut's Rafic Hariri International Airport discovered the animals—named May, Antoun and Tanya—in a maggot-ridden crate in March.
The tigers were headed for the Samer al-Husainawi Zoo in the Syrian capital Damascus, where President Bashar al-Assad lives. The city has come under regular attack by Syrian rebels and jihadis in the country's six-year-long war.
The tigers had arrived in Beirut from a Ukrainian zoo. The conditions of their travel were so bad that the animals had to urinate and defecate on one another due to space constraints, according to Animals Lebanon, the organization that secured their release from the airport after a judge ruled that they be put into the group's care due to concerns over their well-being.
Animals Lebanon also secured the cubs' transfer to France. After four months of legal wrangling, the Lebanese government decided in favor of allowing the tigers to find sanctuary in Europe.
The NGO sedated the animals on Monday before putting them in the cargo of a passenger plane for France.
"I could sleep after the plane got off the ground—that's the end of it. Now, they can finally enjoy their lives," Animals Lebanon executive director Jason Mier told AFP.
"This was the most clear-cut case of straightforward trafficking but the most difficult to do anything about," he added, referring to threats the NGO's employees had endured for stopping the tigers reaching their intended destination.
"We've never received so many threats in a case like this. We had a police escort to the airport last night with the tigers. They're worth a lot of money, and that's what this is all about," he told AFP.
The Ukrainian zoo that had sent them to Beirut said that the transfer of the tigers was aboveboard. "They passed customs clearance. We have customs declarations," the zoo's director, Volodymyr Topchiy, told the Associated Press in March.
But Mier confirmed that the crate holding the tiger cubs had no markings on it and came with no documents to prove the legality of the deal. Ultimately, the transfer violated International Air Transport Association regulations and those of the Convention on International Trade in Endangered Species. With Mier's job done, the tigers can now settle for some joie de vivre in France over the dangers of the Syrian conflict.