The Animals at These Sanctuaries Are Having a Better Summer Than Most of Us
These primates, bears, tigers, horses and pigs are probably having a better summer than most of us, especially amid the coronavirus pandemic. At the Cleveland Amory Black Beauty Ranch in Murchison, Texas, along with Lions Tigers & Bears in Alpine, California, animals are beating the heat with dips in a pool and delicious ice pops, just like us!
In an August 10 video shared by the Humane Society of the United States, summertime fun is had by all in Murchison. The sanctuary residents keep cool by swimming, splashing and lounging under shady trees. Plus, the animals are fed organic, homemade fruit ice pops to stay refreshed and hydrated during the hottest days of the year.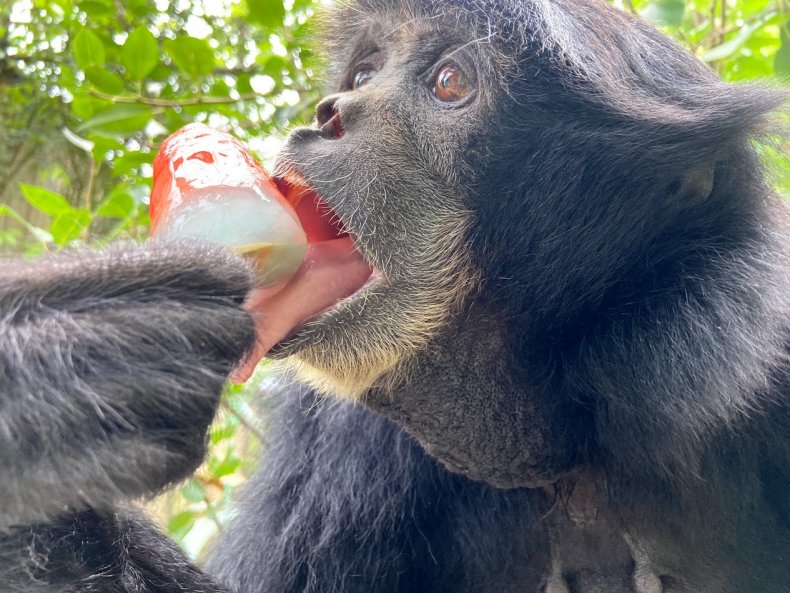 The capuchin Phoebe and gibbon Junebug snack on refreshing popsicles in the video, made by the caregivers at Cleveland Amory Black Beauty Ranch. Macaque Willy also takes a dip in a specially prepared vegan bubble bath.
Other animals, like Loki the tiger and Sammi the bear get to cool off in their respective pools and waterfalls. Pigs roll around in a shaded mud wallow, and the 400 horses and donkeys in the sanctuary share large ponds and sprinklers.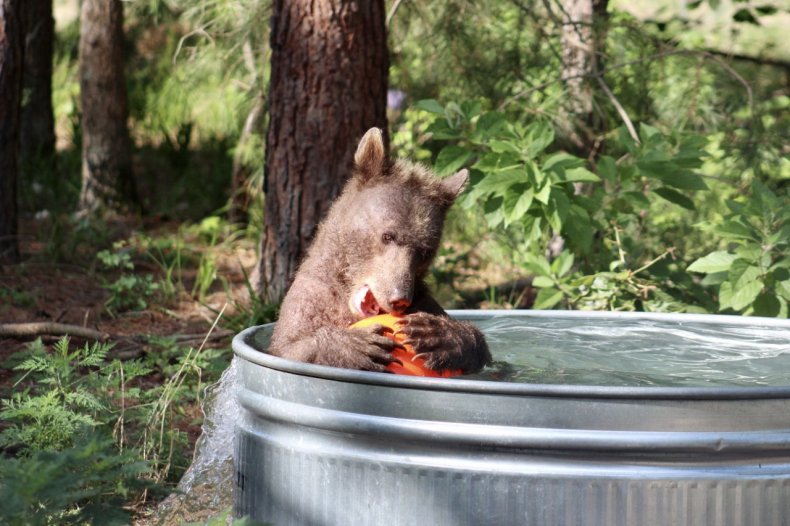 Over 700 animals live at the 1,400-acre sanctuary in Murchison. During the hottest days of summer, they have a variety of activities to keep them cool and safe. Despite the ongoing coronavirus pandemic, life for the animals have not changed much.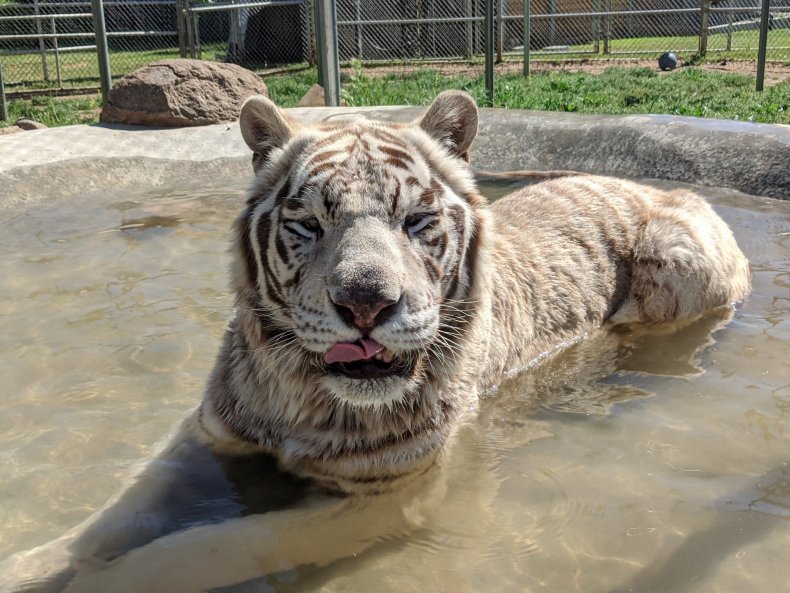 Meanwhile on the west coast at the Lions, Tigers and Bears sanctuary in Alpine, animals bask in the California sun with a nice gentle breeze. Although it gets hot, the animals have pools and waterfalls to wade, swim and play in. They also have shaded areas and "bedrooms" within their habitats, so they can escape the direct sun when need be.
Sometimes the staff at the sanctuary will break out fans to cool off the animals in extreme heat, but haven't needed to so far this season. LTB houses more than 60 rescued exotic animals.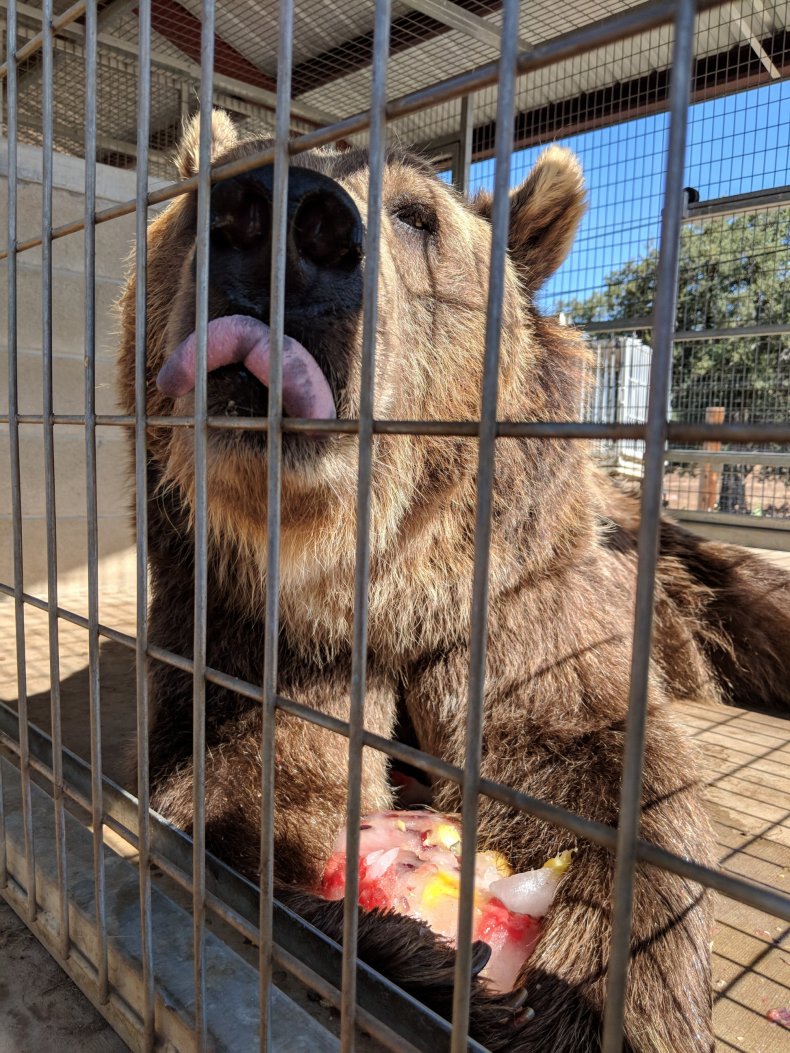 Bears, such as Albert the grizzly, like to snack on frozen fruit and popsicles. Sometimes, the bears will have apples thrown into their pools to go bobbing for apples. Big cats, like Hank the tiger enjoy meat-sicles as their summer treat. The dedicated keepers at LTB are watching the animals for signs of heat stress and keeping their water cool and full throughout the day.