The Curious Case of Anish Kapoor, Ai Weiwei and a Chinese Art Exhibition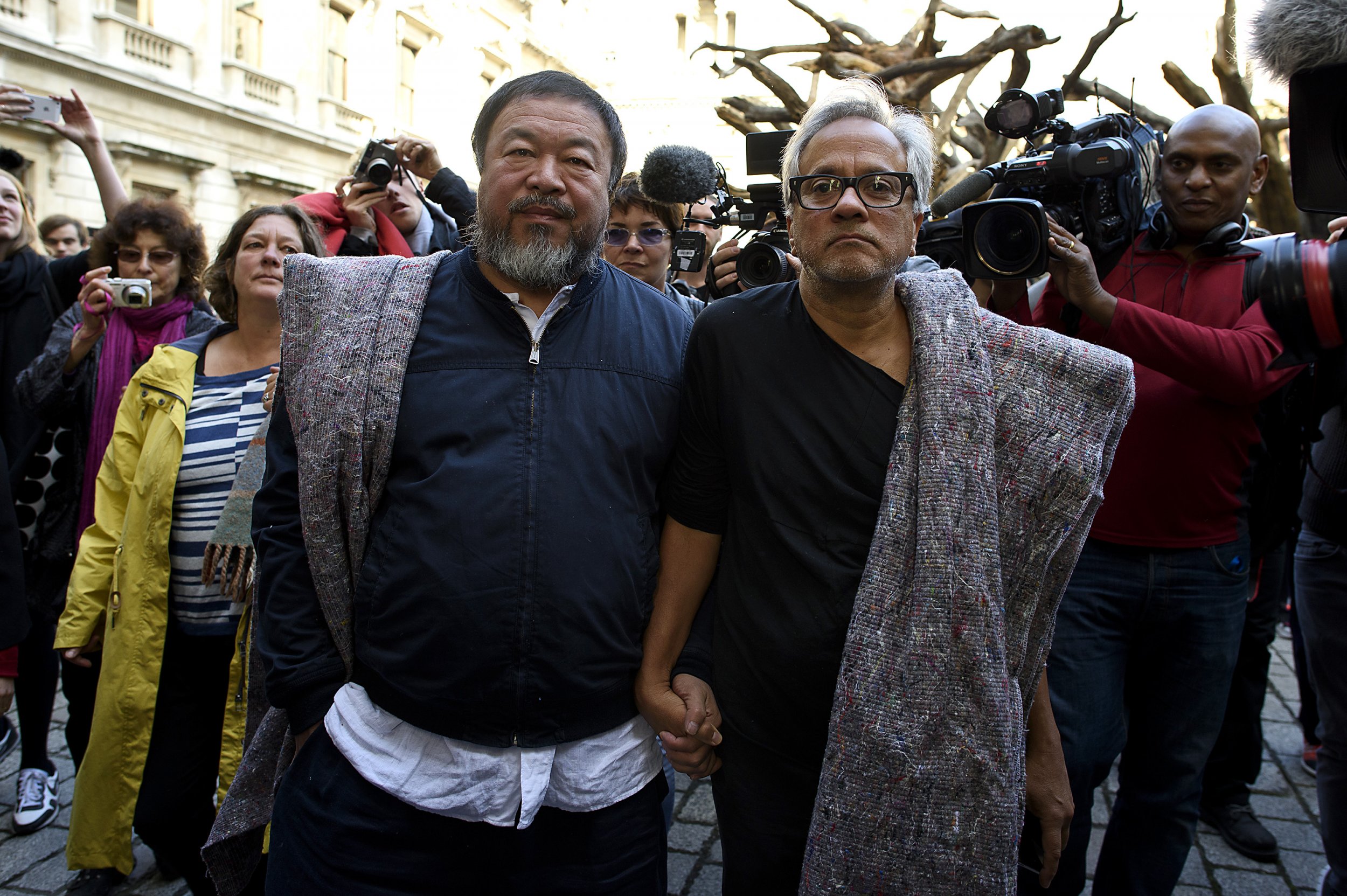 Sculptor Anish Kapoor has shown his work at an international art exhibition in China despite previously indicating that he may pull out in support of his friend, Chinese artist Ai Weiwei, who was banned from taking part.
In August, Weiwei wrote on Instagram that organizers of the Yinchuan Museum of Contemporary Art biennale informed him he was to be "excluded due to my 'political sensitivity'." The artist has been outspoken about the political landscape and censorship in his home country, and was famously held in detention by Chinese police for 81 days in 2011.
Speaking to The Guardian after the news broke, Kapoor said that although his work was already on the way to Yinchaun ahead of the biennale, he was considering not showing it in solidarity with Weiwei. But when the biennale opened on September 9, his work was exhibited as planned.
"I'm going to dare to say what I really think about it... I think censorship is not acceptable," Kapoor said. "We need to stand against it. One wants to support to these things because it's a fledgling biennale and they're trying to do the right thing. But to take part means to be on the side of the authorities. I don't want to make too much of it, but at the same time it's problematic."
On September 12, Weiwei responded to Kapoor's work being shown, writing on Twitter: "No artist has reacted to the political victimization of a fellow artist. Unsurprising for the Chinese art market."
In 2015, Weiwei and Kapoor showed solidarity in the streets of London by holding hands in a march supporting refugees.
A spokesperson for Kapoor was not immediately available for comment when contacted by Newsweek.