Anish Kapoor is Wrong: Hateful Writings Should Not Be Exposed to the Public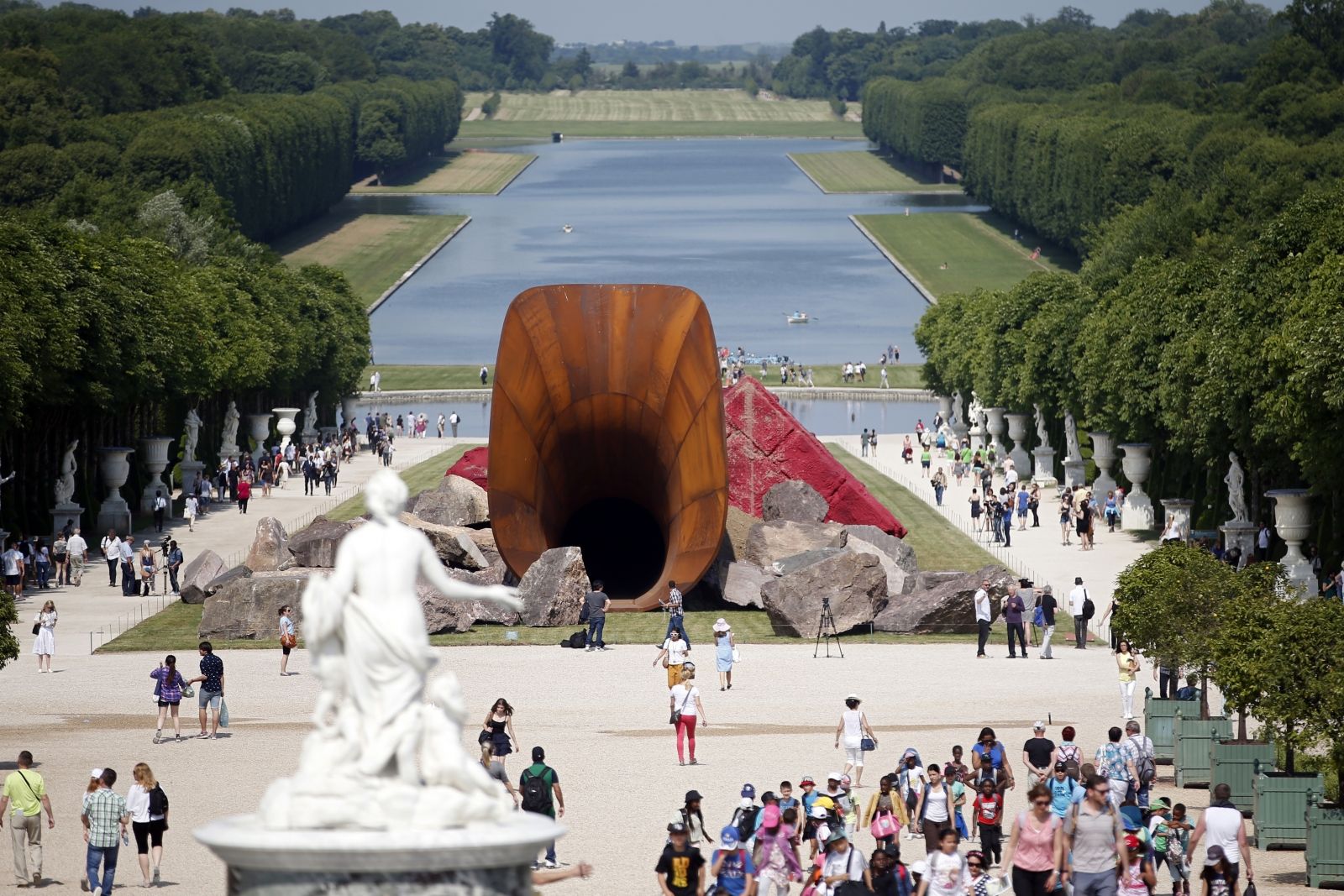 Rabbi Menachem Margolin is the director of the European Jewish Association.
Whilst I wholeheartedly agree with the position that our inalienable right to freedom of speech and artistic expression must be respected, especially in the land of Voltaire—perhaps the best-known proponent of free speech—I'd challenge the artist Anish Kapoor's appeals not to remove antisemitic graffiti which was this week found daubed on his Dirty Corner sculpture at the Palace of Versailles in Paris, for the second time since June.
Freedom of speech must of course be respected, but as the saying goes "the pen is mightier than the sword," and the events of last January's Charlie Hebdo attacks in the French capital illustrated only too clearly the catastrophically tragic impact that a cartoon can have in the hands of those elements looking to undermine our universal values. We simply cannot risk incurring similarly devastating consequences by leaving these hateful writings exposed to the public.
Furthermore, when freedom of expression is used demonise and discriminate against "others"—whoever they may be—it no longer remains a matter of free expression, but of hatred. Let us not forget, Voltaire also said "those who can make you believe absurdities can make you commit atrocities," and it is this potential for indoctrinating the impressionable, which is after all unavoidable when displaying such hateful innuendo in a public space, which I find perhaps the most troubling idea of all.
The artist naturally has strong opinions on how his art should be displayed, and in this context has called for the graffiti that was clearly not part of his original vision for the sculpture, to remain on display until the end of the exhibition. The French Culture Ministry has apparently heeded his calls. It is on this point that I believe the government's duty to lead by example must deviate from the wishes of the artist, however strongly they should be respected.
Mr. Kapoor may be keen on displaying what he has described as "a violent attack against the human spirit and culture", in the hopes that it may stigmatise such hateful sentiments, in which case he might like to erect a more permanent deterrent elsewhere in Paris as a record of this display of intolerable hatred. The continued display of this hateful message, which, as the last few days' media coverage alone has proven, will be beamed around the world for all to see, might perversely spread the message that this is a "normal", "proper" example of freedom of speech and artistic expression.
The government—in this case of France, but the same principle must apply for all western democraciesmust on the contrary engage in setting the norms and making clear that this is not a matter of free expression and was in no way the artist's intention. This must be achieved by once more erasing the offending defacement and reiterating its original and rightful message, as spearheaded by French President Francois Hollande, that this "hateful and antisemitic" action cannot be tolerated. The government must continue to set a zero-tolerance policy where freedom of expression is subverted to demonise "others."
The only way forward in achieving this in by education, with the sustained and reiterated message that incitement and the demonisation of other cultures that form a part of our communities, has no place in our European cities. For those purporting to defend freedom of expression at all costs, it must be remembered that even John Stuart Mills, that great philosopher who argued against the censorship of free speech, accepted that there were limits to its application, when he said that "even opinions lose their immunity, when the circumstances in which they are expressed are such as to constitute their expression a positive instigation of some mischievous act."