Anita Hill Commencement Speech: 'We Will Never Be the Same After the #MeToo Movement'
During her commencement address Thursday at Rutgers University-Camden, Anita Hill asked a question about the #MeToo movement that has lately been on plenty of minds: What comes next?
This question, she said, is particularly important for the university's graduating law students, who will now go out into the world and have an active role in shaping the way the country's legal system handles sexual violence. How will they carry out #MeToo's legacy, and make sure it doesn't burn out?
"Movements are important, but so are the efforts it will take to enshrine the ideals of movements," Hill said Thursday. "We will never be the same after the #MeToo movement.... We can't be the same as before, and we certainly can't go backward.
"How do we move forward?" Hill continued. "How do the ideals of the movement become our destiny and not just something we celebrate and talk about on Twitter?"
Hill's questions about the larger #MeToo movement arrived amid growing concern that the men who have been brought down by it could soon make a comeback, brushing off sexual assault allegations and stepping back into the spotlight without a hitch. There have been reports of multiple men—including Mario Batali, Matt Lauer and Louis C.K.—plotting their return to the public eye. Going a step further, Charlie Rose—who has almost three dozen sexual misconduct accusations to his name—reportedly plans to host a show during which he interviews fellow high-profile men implicated in the national reckoning with sexual violence.
The modern #MeToo movement can arguably trace its roots back to Hill's 1991 testimony before the Senate Judiciary Committee against Supreme Court Justice Clarence Thomas, then a nominee. At the time, Hill was made to lay out her sexual harassment allegations against Thomas to a panel of 14 white men, including Joe Biden, who served as the committee's chairman. The congressmen on the committee asked her invasive questions about her sex life and accused her of allowing Thomas's behavior to persist, with one senator even suggesting Hill suffered from a psychiatric disorder that made her think Thomas was in love with her.
The panel ultimately confirmed Thomas.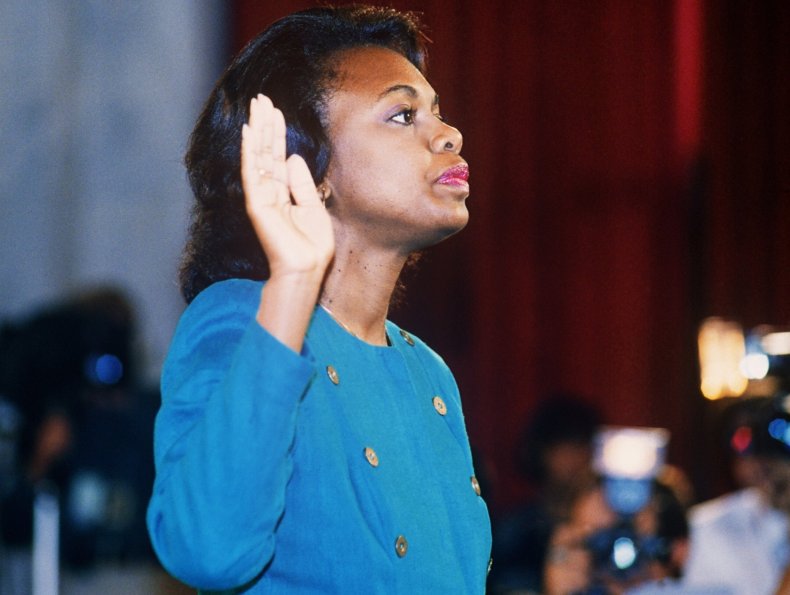 Since the inception of the #MeToo movement, Biden has been on something of a redemption tour, making repeated public statements apologizing for the Judiciary Committee's treatment of Hill.
"Let's get something straight here: I believed Anita Hill," the former vice president said at Glamour's Women of the Year summit in November, in the first of many statements. "I voted against Clarence Thomas. I am so sorry that she had to go through what she went through. Think of the courage it took her to come forward."
Later, to Teen Vogue, Biden said point-blank: "I owe her an apology."
But despite Biden's apparent remorse, he admitted in January that he had yet to reach out to Hill to apologize to her directly. "I hadn't planned on it," he told PBS at the time. "I'm always happy to see her."