Anita Hill Endorses Joe Biden, Says He Would Listen to Her Now
In a new interview, Anita Hill said that she plans to vote for former Vice President Joe Biden in November, and hopes to work with him on gender issues if he's elected.
In a clip released Saturday in advance of the CNN documentary Fight for the White House: Joe Biden's Long Journey set to air Monday, Hill told CNN Chief Political Analyst Gloria Berger that she will vote for Biden, despite their clash 29 years ago when Biden chaired the Senate Judiciary Committee hearing when Hill accused now-Supreme Court Justice Clarence Thomas of sexual harassment.
"Notwithstanding all of his limitations in the past, and the mistakes that he made in the past, notwithstanding those—at this point, between Donald Trump and Joe Biden, I think Joe Biden is the person who should be elected in November," Hill said.
In 1991, after NPR reported on a leaked report from the FBI and Judiciary Committee outlining Hill's accusations against Thomas, Biden was urged to reopen Thomas' confirmation hearings to hear Hill's testimony—the first time since 1925 that a confirmation hearing was reopened.
The hearing was controversial, with some, including Hill, describing Biden as losing control of the hearings. Hill was pressed by the all-male panel to provide explicit details of her allegations against Thomas. Thomas categorically denied Hill's allegations, famously referring to the hearing as a "high-tech lynching for uppity blacks who in any way deign to think for themselves, to do for themselves, to have different ideas."
After the hearing, the Senate voted 52-48 to confirm Thomas. Biden was one of 46 Democrats to vote against his confirmation.
Though Biden said he called Hill to apologize for his role in the hearings in April 2019, Hill told CNN, "He didn't take responsibility. He didn't hold himself accountable in any way, except that he was sorry that I felt I wasn't treated fairly. He didn't take ownership of his own role as chair of the committee."
She added, however, that she believes Biden has evolved since that 2019 call, citing an interview Biden gave to ABC News.
"She did not get a fair hearing. She did not get treated well," Biden said. "That's my responsibility."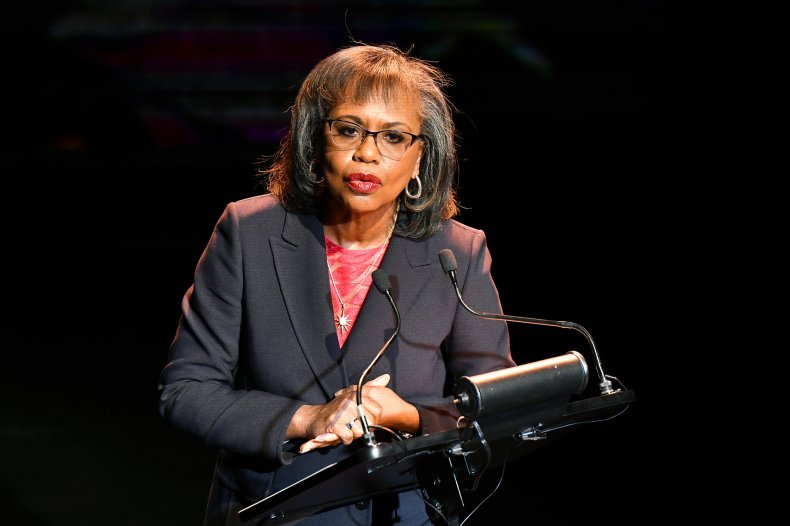 Hill added that she was "more than willing to work with him" on issues of sexism and gender-related violence.
"I want the next president to be somebody that I can go to and talk about the real issues that women, men, and non-binary people are experiencing with violence in this country, that's directed to them because of their gender," Hill said. "I believe that Joe Biden would be that person. I do not believe that Donald Trump would be the person who would hear me."
This is not the first time that Hill has said she would vote for Biden. In a June 2019 interview on NBC Nightly News, conducted after the two spoke on the phone, Hill said "Of course I could," when asked if she would vote for Biden should he become the Democratic nominee. She added that while she still holds Biden responsible for the hearings, that wasn't "disqualifying" for her.
"What I really want is our leaders to stand up and say, 'What happened in 1991 will never happen again. What happened in 2018 will never happen again,'" she said, referring to the confirmation hearings of Supreme Court Justice Brett Kavanaugh. Kavanaugh was accused of sexual assault by Christine Blasey Ford.
Though in the 2019 interview, she said that she would vote for Biden should he become the nominee, Hill did not choose to endorse any particular candidate during the primary.
Newsweek reached out to Joe Biden's campaign for comment.