Anita Hill References Her Testimony Against Clarence Thomas: 'Sexual Misconduct Deniers Have Friends In High Places'
Anita Hill addressed the #MeToo movement and sexual assault during her commencement speech at Wellesley College on Friday, telling graduates that they are "ready to take on" sexual misconduct deniers.
"Despite the evidence, sexual misconduct deniers have friends in high places," Hill said. She paused for several seconds after the statement, prompting a large applause from the crowd.
"But not just that place," Hill added, likely referring to the Supreme Court.
In 1991 Hill testified against Judge Clarence Thomas during his Senate confirmation hearing to join the Supreme Court. Hill accused Thomas of sexual harassment, but her allegations were not taken seriously by the committee at the time, say critics. Thomas ended up being confirmed to the lifelong position with a 52 to 48 vote, the most narrow margin for a justice in over a century.
"Deniers and enablers, we know from the news, include boards, corporate leaders and attorneys who engage in symbolic compliance and refuse to reform the cultures and structures that support sexual harassment, exploitation and abusement in their own institutions when they know they exist," Hill said in her commencement speech on Friday.
Earlier this month, Hill said that the #MeToo movement could have started as early as 1991 had lawmakers had done their job. She also expressed disappointment in 2020 Democratic presidential candidate Joe Biden, who was responsible for handling Thomas' confirmation hearing and her testimony.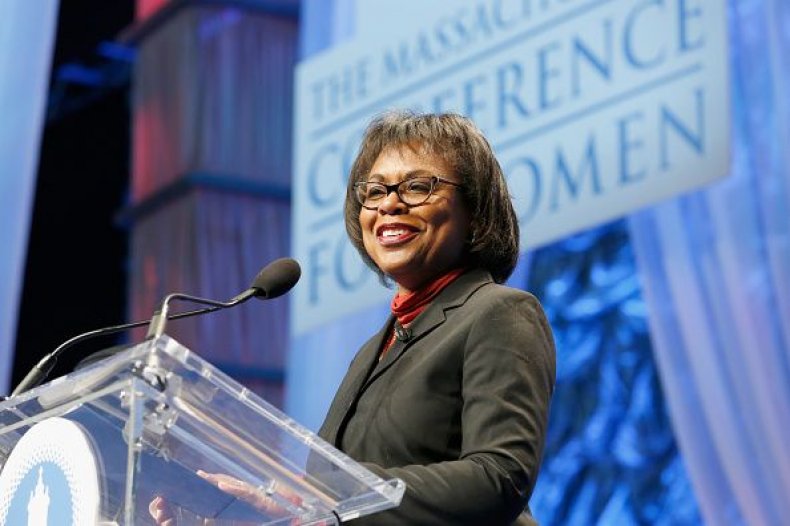 "If the Senate Judiciary Committee, led then by Mr. Biden, had done its job and held a hearing that showed that its members understood the seriousness of sexual harassment and other forms of sexual violence, the cultural shift we saw in 2017 after #MeToo might have began in 1991 — with the support of the government," she wrote in a New York Times op-ed.
Biden initially refused to say he was sorry for his role in Hill's testimony, but later admitted that she was treated badly and apologized. His apology came as he was being criticized by multiple women for unwanted and inappropriate touching.
Hill re-entered the national spotlight after last year's confirmation hearing of Justice Brett Kavanaugh, who was appointed to the Supreme Court despite facing several allegations of sexual misconduct by multiple women. Christine Blasey Ford, one of Kavanaugh's accusers, testified before the Senate in the same fashion as Hill did decades earlier.
Since then, Hill has been a leading figure in the #MeToo movement and has spoken at multiple colleges and events about sexaul assault, which she called in her speech on Friday a "public health crisis that needs to be addressed."
"But we are fortunate," Hill told the Wellesley graduates. "We outnumber them, we are louder than they are and we are ready to take them on."