Ankara Car Bomb Targeting Military Buses Kills 28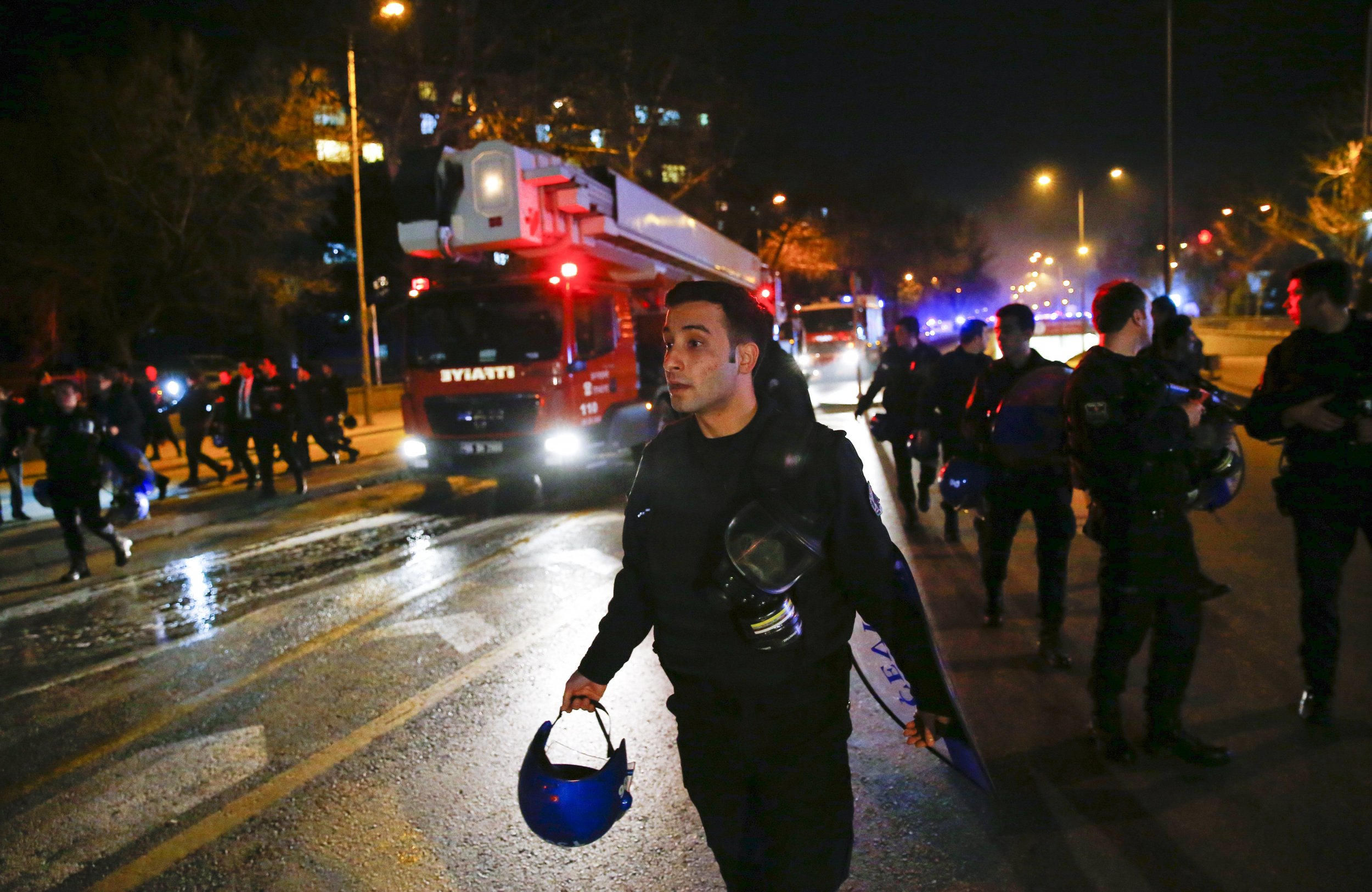 Updated | A car bomb killed 28 people and wounded dozens more in Ankara on Wednesday, targeting military vehicles in the center of the Turkish capital, according to Reuters.
Mehmet Kiliclar, the governor of Ankara, said that officials believe the blast near the parliament building was caused by a vehicle exploding, the Associated Press reported.
Reuters quoted Deputy Prime Minister Numan Kurtulmus as saying 28 people were killed, including soldiers and civilians, and 61 wounded.
The blast targeted a bus carrying military personnel as they waited at traffic lights in the Turkish capital's central Kizilay district, an official at the armed forces' General Staff told Reuters. The blast struck some 300 meters from Turkey's parliament building. A large fire and dark smoke was visible from afar in the aftermath.
Deputy Prime Minister Bekir Bozdag said the attack was an act of extremism. Omer Çelik, the spokesperson for the ruling Justice and Development (AKP) party also tweeted that the explosion was the result of an act of extremism.
Turkish Prime Minister Ahmet Davutoglu cancelled an official visit to Brussels on Wednesday evening following the explosion, an official in the prime minister's office told Reuters.
No group has yet claimed responsibility for the attack but Turkey's major cities and Turkish authorities have been the targets of attacks by the Islamic State militant group (ISIS) and other groups, such as the Kurdistan Workers' Party (PKK) and the leftist DHKP-C, who have also conducted attacks in Turkey within the last year.
Kurdish militants have primarily focused their attacks on military targets, although these have been predominantly located in Turkey's southeastern majority-Kurdish regions.
The blast comes just four months after twin suicide bombs killed more than 100 people in the city. ISIS claimed responsibility for that attack.
Turkey is currently facing a number of security challenges. The country has joined the U.S.-led coalition battling ISIS in Syria, while conducting large-scale operations against Kurdish fighters in the country's southeast and attempting to manage an influx of tens of thousands of refugees from Syria's continued civil war.