Ann Coulter Accuses Delta Of Moving Her Seat 'For Political Reasons' Despite CEO Previously Donating Money To GOP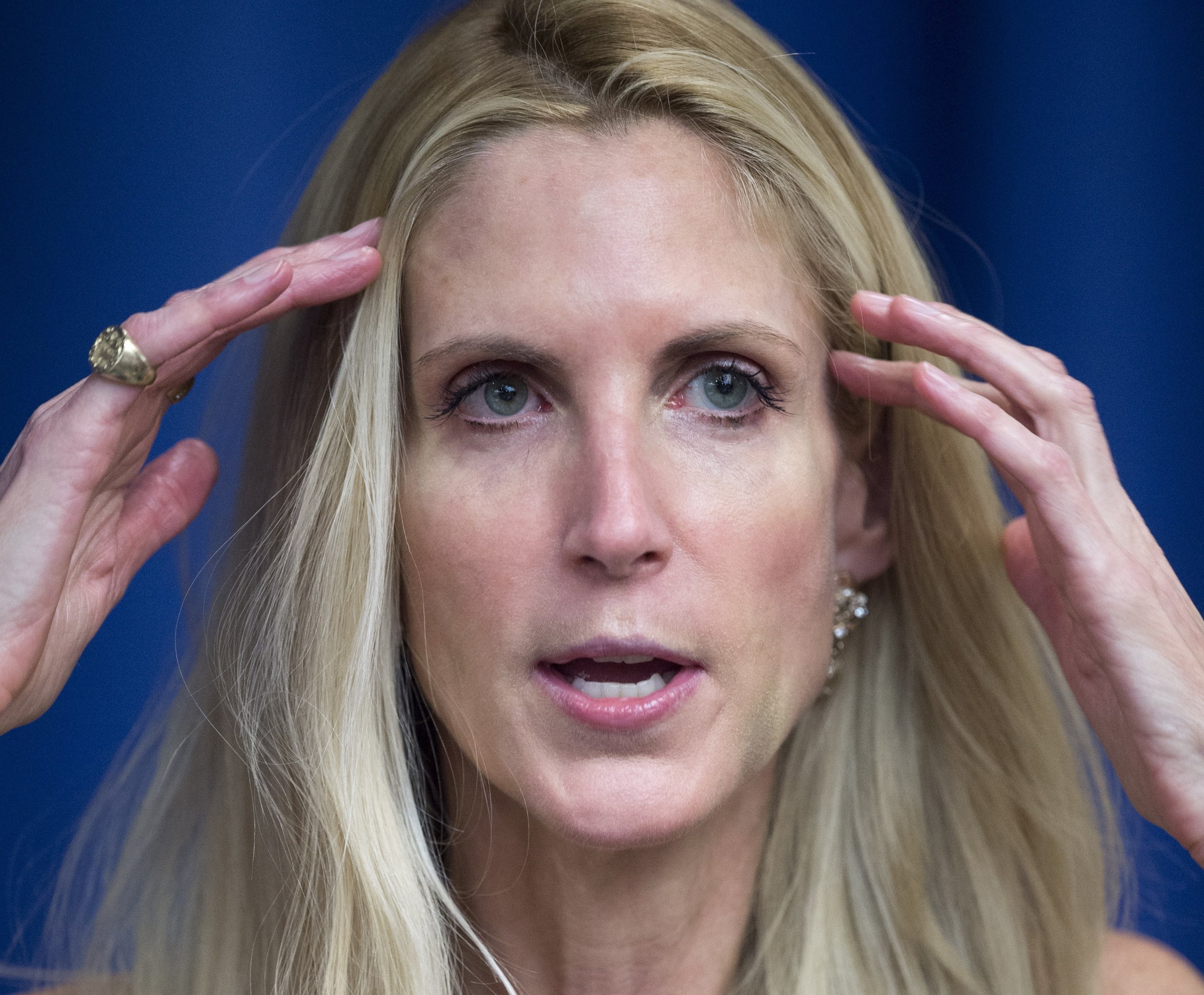 Ann Coulter has suggested she was targeted and forced to move seats on a Delta Airlines flight for political reasons.
The right-wing commentator sent a series of tweets to the airlines on Monday after being moved from an aisle seat with extra legroom to a window seat, claiming she was not offered an explanation for what happened.
And on Tuesday, the conservative shared a text conversation she claims to have had with a Delta employee, in which it appears Coulter is told "someone noticed her and just wanted to be a jerk and make her life miserable."
"BEWARE OF ‪@DELTA REPUBLICANS. Texts from a flight attendant: It was political. ‪@Delta still won't give a reason," she wrote, sharing the messages she said she screen-grabbed.
In a flurry of tweets following the July 16 incident in which Coulter was moved, she claimed the airline's Twitter feed was run by social justice warriors and suggested the cabin crew acted like prison guards, also griping about being offered a $30 refund for her ticket.
"$30! It cost me $10,000 of my time to pre-select the seat I wanted, investigate type of plane & go back periodically to review seat options," she wrote on social media.
But Coulter's suggestion that Republicans in particular should be wary of using the airline is somewhat surprising, given Delta CEO Edward Bastian has previously donated money to the GOP.
According to Campaign Money, in 2016, Bastian donated money to the Republican Party of Georgia, the Delta Political Action Committee and several GOP candidates' campaigns, although he also supported several Democrat candidates.
In addition, the company PAC's donations were split 60/40 in favor of the GOP during the 2016 election cycle and 66/34 in favor of the GOP during 2012, according to data from Open Secrets.
Coulter's argument with Delta appears to have split opinion, with some on social media backing the commentator and stating no one should be moved out of their assigned seat, while others questioned the validity of a screen shot as proof she had been targeted by the airline.
Delta Airlines and Ann Coulter did not immediately respond to a request for comment.