Ann Coulter Says Democrats Would 'Slaughter Trump' With Bernie Sanders's 'Pro-Worker, Anti-Immigration Position'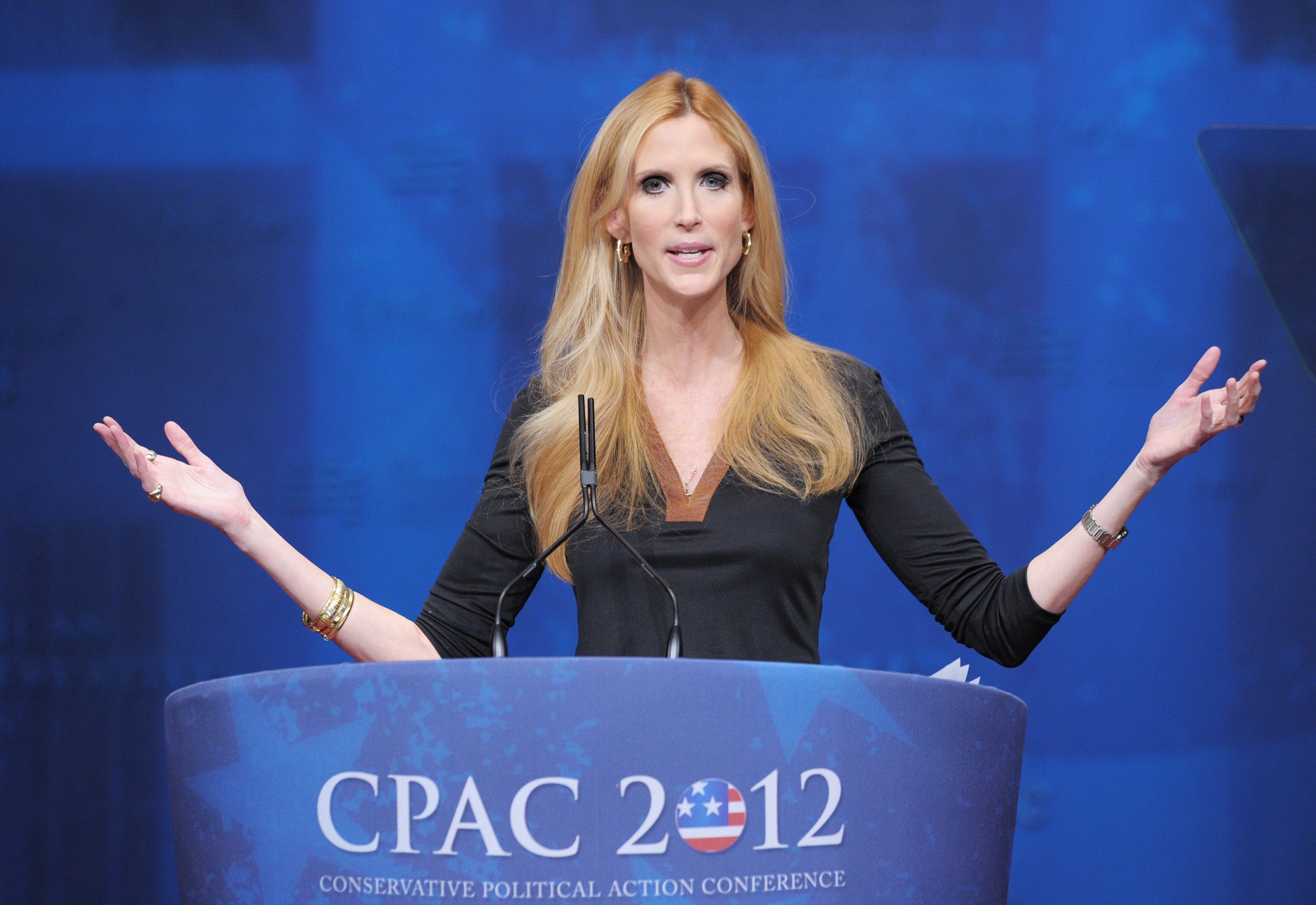 Conservative political commentator and author Ann Coulter on Tuesday said that Democrats would "slaughter" President Donald Trump in the 2020 election if they revived what she said were Bernie Sanders's "long forgotten" positions on immigration and workforce issues.
"If Dems revived Bernie Sanders' (long forgotten) pro-worker, anti-immigration position, they'd slaughter Trump," Coulter tweeted. "Now, who's the 'Stupid Party'?"
Coulter in her post quote tweeted conservative-leaning radio and television host Mark Simone, who wrote: "Only crazed, rabid Democrats could be tone deaf enough to think that launching a massive Soviet style, police state, witch hunt against the Trump family and all his employees, without any charges, won't cost them the 2020 election."
Unlike Republicans, Sanders has been in favor of better treatment for undocumented immigrants as well as a path to citizenship for them, but his past views on other immigration issues have been met with approval from some conservatives. Namely, Sanders has raised concerns over undocumented immigrants getting hired over American workers and driving wages down.
While Coulter seemed to give Democrats advice on how to defeat Trump, it does not mean she wants the next president to be a Democrat. Instead, she appears to want another Republican leader in Trump's place.
In early February, Coulter said, "We put this lunatic in the White House for one reason," referring to the border wall, and said that if Trump does not follow through with the promise, he should face a 2020 primary by Republicans.
"I think for sure there's going to be a primary challenger, and it's not gonna be [Senator] Jeff Flake," Coulter said at the time.
"Mo Brooks is terrific, the one who should be the senator from Alabama instead of [Senator] Doug Jones," she continued.
Coulter was a passionate supporter of Trump and wrote the book In Trump We Trust published in 2016. But she has since turned sharply against the president. Her criticism intensified in late January when Trump backed down in a standoff with House Democrats and reopened the government without receiving any funds to build the border wall, which was his biggest campaign promise.
Coulter's discontent with Trump in office was evident even in late December, when she told The Daily Caller that he would leave "no legacy whatsoever if the wall wasn't built" and that his presidency would end up being a "joke."
Asked whether Trump deserved votes for president again, Coulter replied, "Why would you?"
Sanders, an independent Vermont senator, announced his 2020 bid in late February and is seeking the Democratic presidential nomination. He was an underdog in the 2016 election cycle, but this time around is considered a top contender. Many of the issues Sanders has pushed for years have since been embraced by the core Democratic Party, including a Medicare-for-all plan and a $15-per-hour minimum wage.