Ann Coulter Blasts Donald Trump in Sign of Hardline Conservatives' Immigration Frustration: 'NO WALL'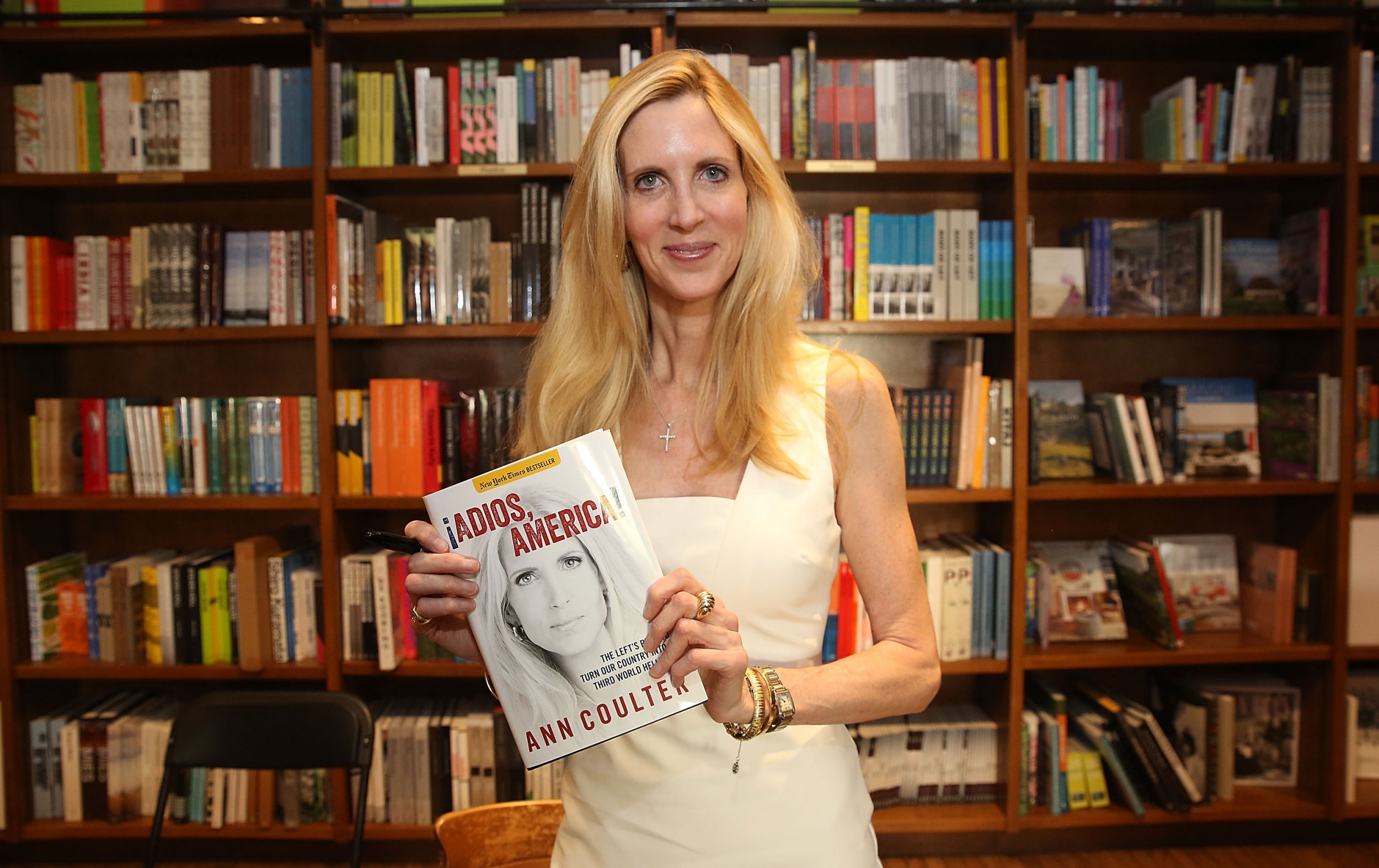 Far-right political pundit Ann Coulter slammed President Donald Trump's new immigration plan Thursday in a series of tweets, demonstrating the frustration of some hardline conservatives with regard to promises the president has not kept.
Trump's new immigration proposal would pump money into bolstering border security, prioritize highly skilled immigrants over family reunifications and restrict "meritless" asylum claims.
"Our proposal is pro-American, pro-immigrant and pro-worker," Trump said during a press conference in the White House rose garden. "It's just common sense."
Coulter, who supported Trump — even writing a book in 2016 called In Trump We Trust — until early 2019, when the commentator determined the president had failed to deliver on his border wall campaign promise, fired off many complaints that the wall was not included.
"The word 'wall' has not crossed the president's lips, lambchop," Coulter tweeted. "Only BS euphemisms that mean 'You're Never Getting a Wall' -- e.g. 'border security!'"
Coulter also mocked Trump by presenting an "I.Q. test" on chants at his campaign rallies: "Make the border operationally secure!" "Develop border security programs!" "Invest in technology at the border!" and finally, "BUILD THE WALL!"
In another tweet, Coulter personally attacked Trump.
"If you become VERY proficient at English, @realDonaldTrump, someday you will understand the meaning of the word 'WALL,'" she tweeted.
She also tweeted the definition of wall for the apparent benefit of the president: "wall /wôl/ noun. 1.a continuous vertical brick or stone structure that encloses or divides an area of land."
Coulter turned on Trump in late January, after he ended a 35-day partial government shutdown without receiving any funds to build an actual wall along the border.
Trump on Thursday admitted that he knew his proposal may be difficult to pass. Criticisms of the plan included that it does not offer a solution for the approximately 11 million people already living unlawfully in the country.
Coulter displayed her aversion to illegal immigrants staying in the country in another tweet.
"Trump's immigration bill does nothing about 'Dreamers,'" Coulter tweeted. "No, doing 'nothing,' means they get to stay — and yet another year goes of no immigration enforcement against these illegal aliens."
Coulter has emerged as a voice for hardline conservatives disappointed that Trump has not remained steadfast about building the border wall, one of his biggest and most-repeated campaign promises. Since turning against the president, Coulter has complained about Trump on an almost daily basis and said he should face a Republican primary in 2020.