Ann Coulter Wants 'Collusion and a Wall' Instead of 'No Collusion and No Wall' After Mueller Report
Conservative political pundit Ann Coulter is so upset President Donald Trump has not kept his promise to build a border wall that she says she would have preferred Robert Mueller to have found the president colluded with Russia than not have a wall.
"No collusion and no wall," Coulter tweeted on Monday afternoon. "I'd prefer collusion and a wall."
Following the release of a summary of the Robert Mueller report that found no collusion between the Trump campaign and Russia in the 2016 presidential election, Coulter also tweeted a "hot tip" for Democrats.
"Hey liberals! Hot tip for you: You want to go after Trump?" Coulter tweeted on Sunday afternoon. "Point out he hasn't kept any of his promises."
It appears Coulter was hinting at the border wall, which she has adamantly pushed for even while other conservatives believe there are other priorities in government.
Coulter also tweeted, "Liberals: you could've saved a lot of time and heartache if you'd just read, 'Resistance is Futile,'" referencing her book published last August with the title that continues, "How the Trump-Hating Left Lost Its Collective Mind."
"The only surprise about this report is that liberals seem to have seriously believed there was Russian collusion," Coulter tweeted. "Not just for ratings."
In a letter to Congress summarizing Mueller's report, Attorney General William Barr wrote that the probe "did not find that the Trump campaign or anyone associated with it conspired or coordinated with Russia in its efforts to influence the 2016 U.S. presidential election."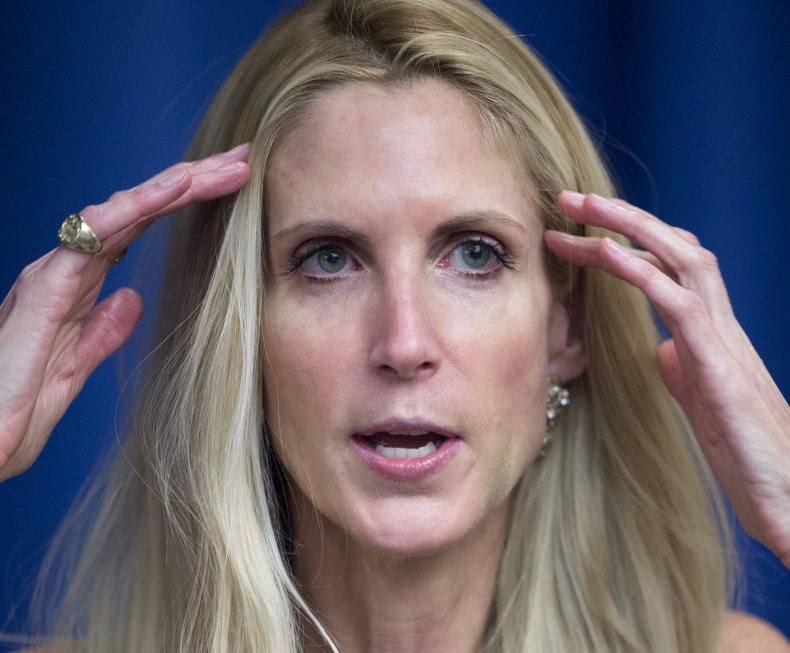 Coulter, once a passionate supporter of Trump, began turning on him when he ended a government shutdown without any funding for the wall, which was his biggest campaign promise. She then called Trump a "lunatic" and said he should face a Republican primary for the 2020 election.
Earlier this month, Trump slammed Coulter on Twitter and claimed he was making progress on border issues.
"Wacky Nut Job @AnnCoulter, who still hasn't figured out that, despite all odds and an entire Democrat Party of Far Left Radicals against me (not to mention certain Republicans who are sadly unwilling to fight), I am winning on the Border," Trump tweeted.
Coulter a few days later hit back at Trump by saying "he's got a suck-up personality," among other criticisms.
"I don't know why he doesn't just ignore me," she said at a luncheon in West Palm Beach, Florida. "He doesn't mind ignoring the rest of his base."